Easiest Way To Cook Perfect Eggs: Elite Cuisine EGC 207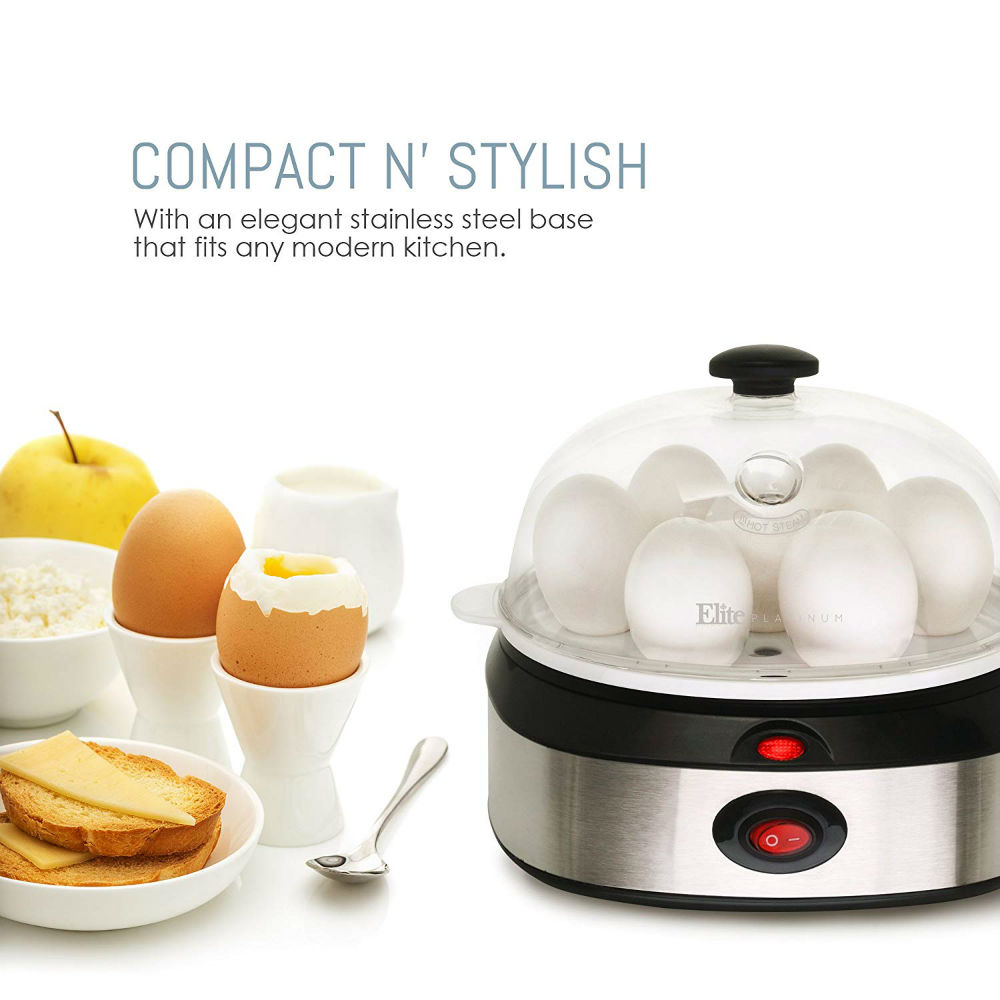 Tired of boiling eggs but never get them the exact style you like? Here is the perfect solution to your problem. The Elite Cuisine Easy Egg Cooker helps you cook perfect eggs all the time. With this egg cooker, you will never have to check how many minutes you should boil the eggs. You just put them in the cooker and let it do all the hard work for you.
The Elite Cuisine EGC 207 cannot only boil eggs but also it can poach them or make an omelet. It has 3 different trays specifically designed for these jobs. Moreover, with the built-in cooking timer it has, you never need to worry about overcooked eggs.
The egg cooker can boil up to 7 eggs in a single batch. Measuring cup with markings helps you to figure out the amount of water. Also, piercing pin under the measuring cup cracked shells.
The clear cover lets you see the eggs and control desired softness from outside. With this easy egg cooker, you can have perfectly cooked and fluffy eggs every time you cook.
The electric egg cooker has an auto-off technology. When the timer goes off and eggs are cooked to desire, it turns itself off. Moreover, after the power button is off, the indication buzzer lets you know that your eggs are cooked.
The Elite Cuisine Easy Egg Cooker cooks your eggs faster than you boil water. Whether it is boiled, poached or just fried eggs, to get perfect results, just get this egg cooker.

September 21, 2023 3:52 am

Amazon.com
Last update was on: September 21, 2023 3:52 am