This Digital Tire Gauge Detects your Tire Pressure in a Jiffy!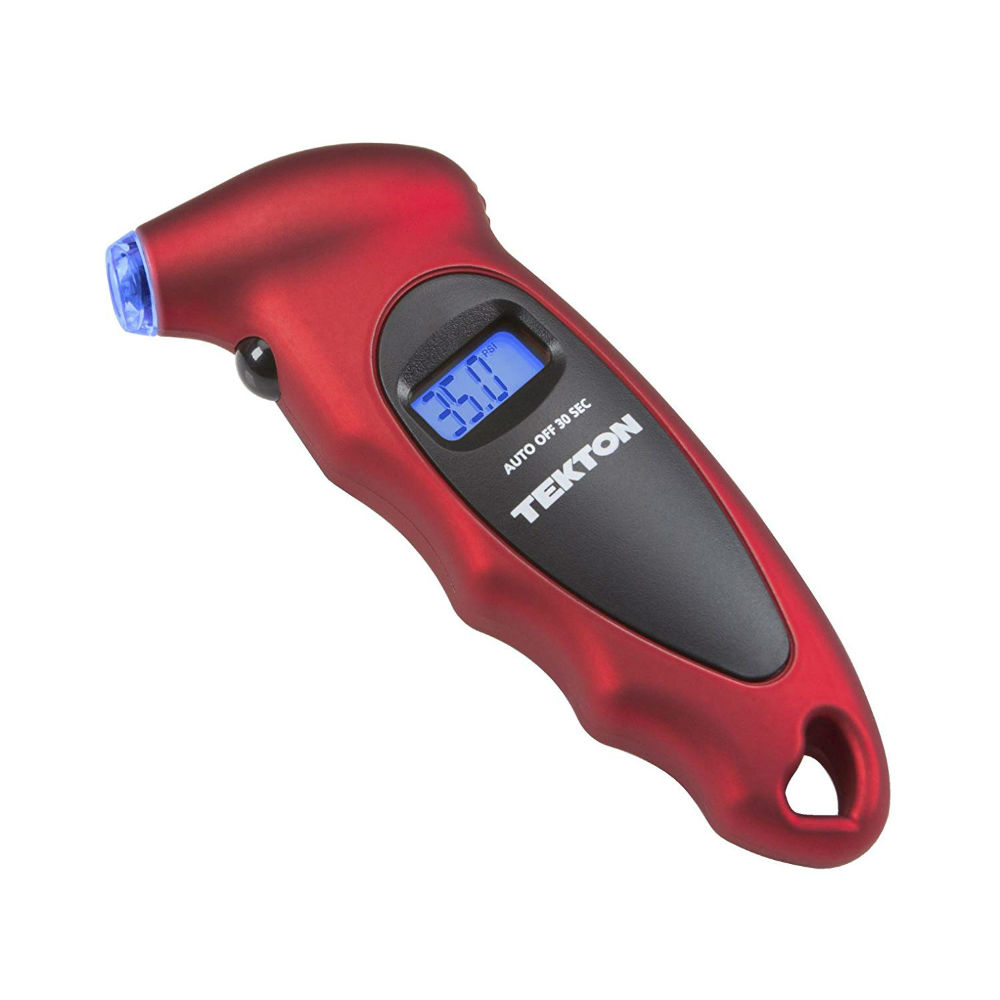 Measure your vehicle's tire pressure in a simple press. The TEKTON 5941 Digital tire gauge has a light nozzle and LCD display so you needn't worry about time of the day. Check your tire pressure anytime anywhere instantly. The detection process is quick and very accurate.
The nozzle is designed to fit in the valve stem for accuracy. It turns off automatically after 30 seconds after displaying the reading. This ensures a better battery life.
The outer design of the TEKTON digital tire gauge is smart and fits in your hand comfortably. You can easily find the valve stem without any extra effort. The control of the gauge is soft and excellent such that it will not slip away from your grip.
The TEKTON digital tire pressure gauge can measure the pressure in 4 different ranges, kPa, PSI, Bar and kg/cm3. You can choose your desired range. The display of the reading is clear and big. It uses a digital system of measurement rather than the inaccurate analog ones.
This TEKTON 5941 digital tire gauge is a must-have device as part of maintaining your vehicle. Air pressure in the tires must be checked regularly for a prolonged life of the tire. This is a key factor for the smooth running of your vehicle.
It contains a 3V lithium cell and 3 button cells for the working. This compact device has a dimension of 8.2 × 4.5 × 1.5 inches. This innovative device weighs less than 3 ounces. The smart device is available in a stunning red color.

September 28, 2023 12:38 am

Amazon.com
Last update was on: September 28, 2023 12:38 am