Amazing Christmas Inflatable Nativity Scene Decor for a Wonderful Night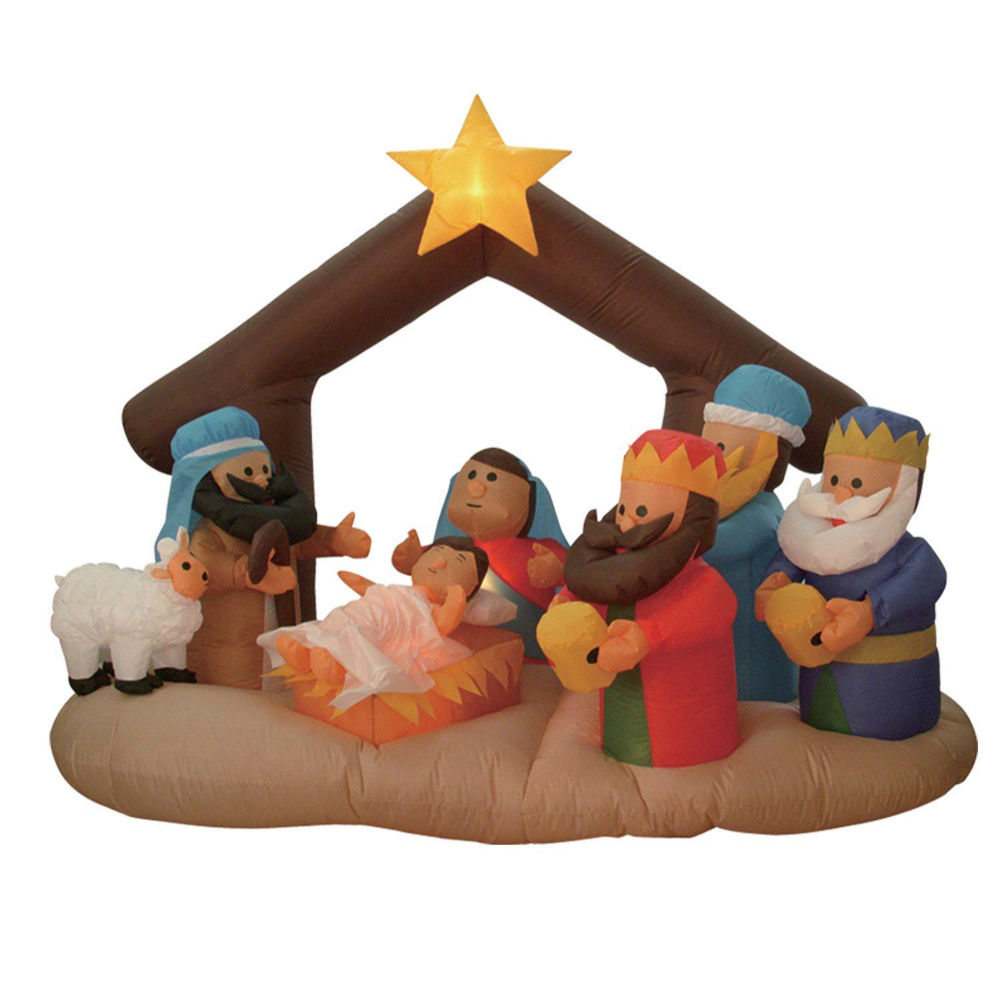 With Christmas just weeks away, let's get some special gadget for special moments. Here is Christmas Inflatable Nativity Scene to complete your Christmas party decoration. This inflatable is a perfect home decor item with lights to amplify the beauty of your home.
It comes with an inflator fan and tethers and preps to make it a complete Christmas package. This Christmas Inflatable Nativity Scene has three scenic party kings to make a story out of it. Kids would love it and enjoy hanging around it. It has been built with the high-quality material to ensure supreme comfort and elegance to your room.
This six-foot Christmas Inflatable Scene covers a large area and attracts everyone with a nativity scene and three decorative party kings. Easily portable as it deflates very soon and shrinks to a small size. You can put it anywhere and again inflate it with the inflator within moments. The size after you have inflated this becomes 79″L x 40″W x 65″H.
The inflatable is made from Polyester and weighs a little over than six pounds. It is a great outdoor thing to have with you. You can put it anywhere away from sharp edges. Also, save the inflator fan and cord from water. Be careful; don't let this gadget dive into the water. It is best when used indoor or outdoor away from danger as defined.
Moreover, you can gift it to anyone. Gift it to family and friends with best wishes inside. It will remind them of you all the time they celebrate Christmas.

September 27, 2023 10:10 pm

Amazon.com
Last update was on: September 27, 2023 10:10 pm