Ultra Slim Portable Wireless Charging Pad for iPhone & Android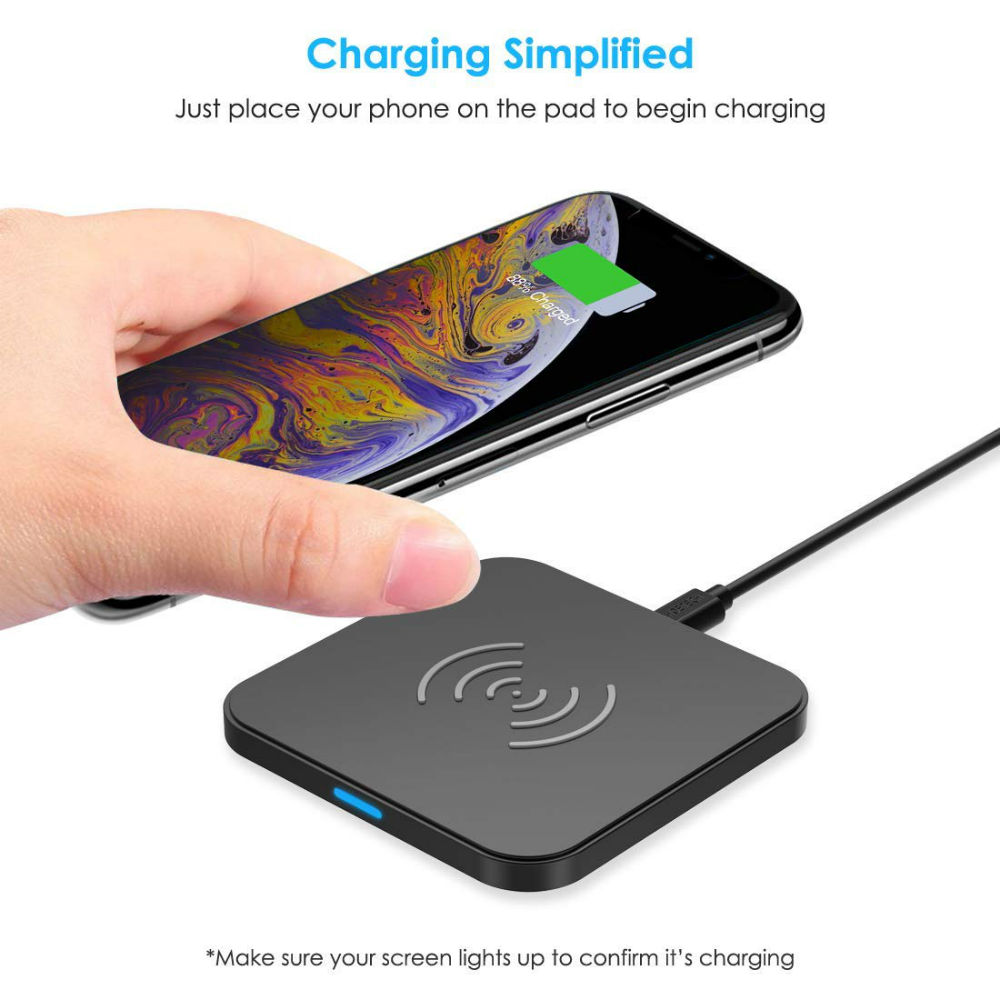 Choetech presents before you a solution for your low battery devices-Bhoetech charging pads. It is a portable wireless charging pad for low battery devices. Wireless charging technology allows the user to carry around the charging pad easily. Due to its ultra slim design, much of your space will not be taken by the pad. This also ensures easy packing and portability.
This charging pad is made up of anti-slip rubber. As a result, the devices kept on it will not slip off from the pad. As it works on all Qi-enabled devices it is compatible with both home and office devices. In addition, the wireless charging pad has a built-in led indicator light. This led lights up when the device is properly kept on the wireless charging pad. Thus, the user can know if their device is correctly aligned on the charging pad or not.
Advanced temperature control ensures safe charging. The charging pads are available in many different colors to ensure customer satisfaction.
The wireless charging pad is compatible with various models of iPhone, Samsung Galaxy, LG, Sony, Nexus, Nokia and HTC. For instance, iPhone X, XS, XS Max, Note 9, S9/S9 Plus, Note 8, S8/S8+, G7 / G7+ / V30+ / V30 / V35,  XZ2 / XZ2 Premium, Nexus 4, Nexus 5, Nexus 6, Nokia 9, Nokia Lumia 920/1020/928, HTC 8X, HTC Droid DNA, Rzound.
A micro USB cable is provided along with the charging pad. The charging pad comes with an 18-month warranty. CHOETECH wireless charging pad is the best solution for your low battery devices. So hurry!!! Don't miss this gadget at any cost.