Let Your Child Sleep And Grow Healthy With A Smart Baby Soother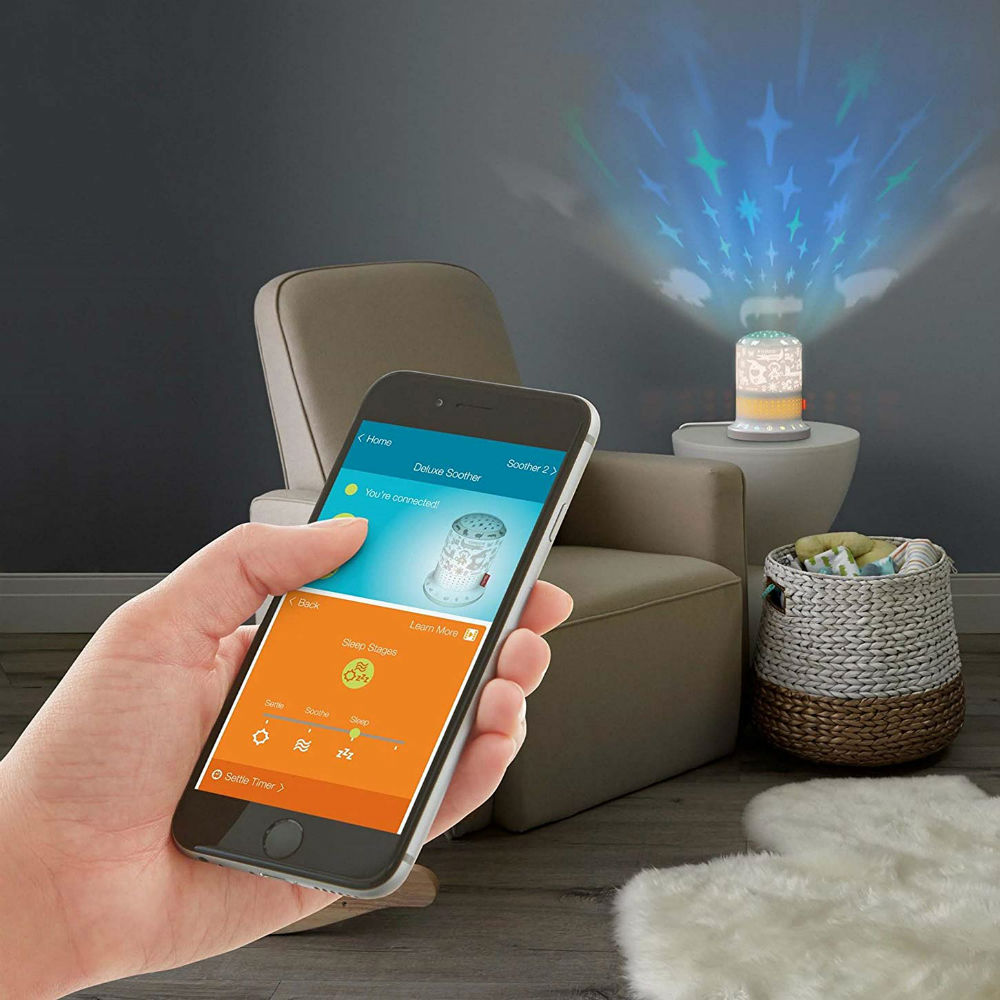 What is a better gift for your child than gifting him a sound sleep? A baby develops even when it sleeps. Hence, proper rest to the eyes is important. To aid in that we have in stock baby soother.
This small device is full of wonders. Made of strong and durable material, it will go a long way. It has a dome-shaped top with starry images all over. Baby smart soother also has shapes of animals. It is a projector, that can project three different types of light. The light can be selected as single or even in pairs.
The light is projected on the wall in shapes of stars and animals. It fascinates the child and leads it to the world of dreams. Baby sleep soother also has three different kinds of soothing sounds, that is sure to make your baby fall asleep. The bottom part is a night lamp, whose light you can dim and brighten as you need. The lights auto switch off after a set time.
You can operate all these features with a phone. Download the smart connect app on your android phone or iPhone.With the app just use your fingers to select the music and light. And you can do it without entering the room of baby.
With this baby soother, you can even schedule the baby's sleep routine by Sleep Stages tool. Just feed the details in the app and it will be done for you. As it has a plug and wire attached, it needs no battery. Just plug it in the socket and give your bundle of joy a healthy nap.

December 6, 2023 11:51 pm

Amazon.com
Last update was on: December 6, 2023 11:51 pm