Hot Glue Gun for DIY and Craft projects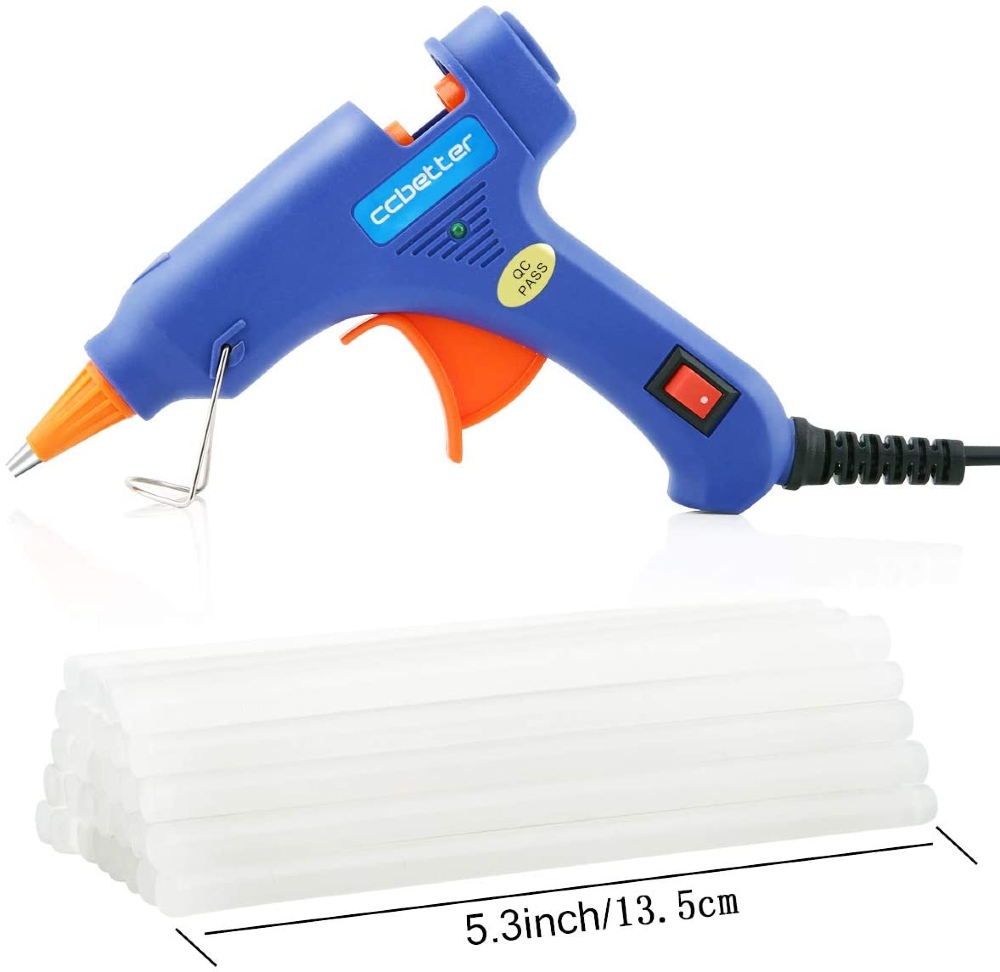 Upgraded better mini hot glue gun heats up in 3-5 minutes. Its smart temperature control design enables it to remain at a constant temperature. Moreover, it bonds immediately and cools to the touch super, thus being ideal for home use. A secure power switch with LED light mode makes the glue gun useful. Removable ABS anti-hot covers can well protect your hands from the heat. Flexible support can keep it stable and upright, allowing you to use it at any angle.
Hot glue gun trigger propulsion can have the reasonable control of the glue flow. Hence, it helps you save a lot of glue sticks. The glue gun comes up with a superior and insulated nozzle. You can deform the glue gun even after long-term use under 500℉of high temperature. You will get 30pcs and strong-adhesive glue sticks in the packaging. The gun can well protect your health and items. It is perfect for home, office, and school DIY crafts like metal, wood, glass, card, fabric, plastic, ceramics, etc.
Keep the glue sticks clean to avoid impurities. Block the nozzle, and do not pull out of the remnant glue sticks after every use. To avoid getting an electric shock, do not use the hot glue gun in a humid environment, and keep it away from children. The remaining pressure inside the glue gun will push a little molten glue out of the gun.
So to save your glue, please control the release of the trigger or cut off the power in advance. Cut off the power when stop using, and never try to disassemble the melt hot glue gun in any case. Take care to keep the tip away from the skin. Please don't touch the glue until it's cooled, which usually takes about one minute. Glue may continue to ooze out of the gun even when you aren't squeezing the trigger. When you set the gun down, make sure to place a sheet of paper or cardboard beneath it to protect the underlying surface from drips.

September 27, 2023 9:23 pm

Amazon.com
Last update was on: September 27, 2023 9:23 pm