Cell Phone Stick On Wallet Card Holder Phone Pocket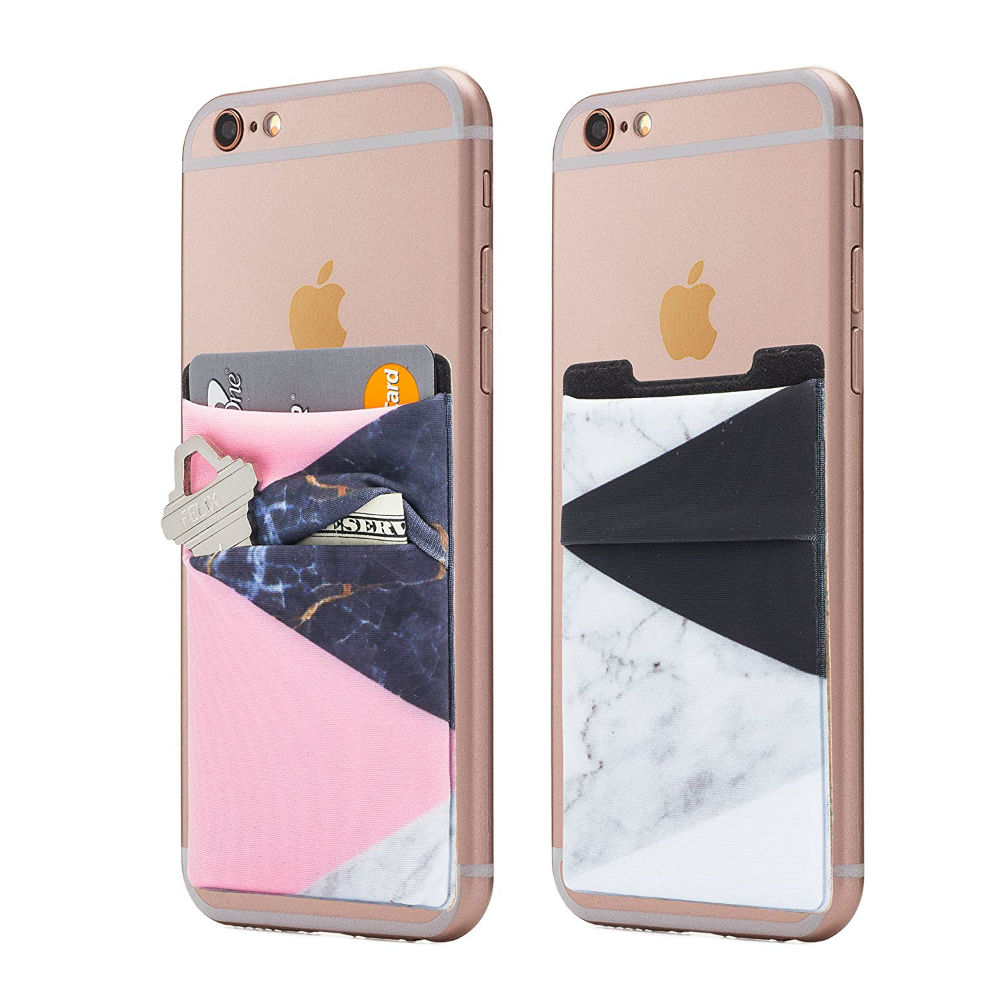 Tired of bulging wallets? Irritated of the clatter by keys, cash, and cards? Urgently need a reliable card holder? Cardly presents to you a perfect solution. A stick on cardholder which allows you to keep cards, cash, and even keys. Now you can carry your essentials like driving license, credit card, house key all at once.
Unlike other cardholders, this ensures that it does not leave sticky marks on your phone when removed. Due to this, you can easily adjust the orientation of the cardholder even after you stick it once. Are you a constant phone changer? No worries. This stick-on cardholder does not lose its stickiness even after use. It can be removed and used on other phones if you are changing your phone. Due to its reusability, this stick on cardholders is very economical.
It is very thin and low profile. Hence, does not attract much attention. This card holder can hold up to 4 cards. It gets adjusted to your usage. For instance, Cardly's stick on cardholder can keep your cards safely by stretching or contracting according to your need. The cardholder is just the size of a credit card. Hence compatible with any type of phone having  2 ¼" x 3 ½." space on the back. For instance, it fits well on phones like iPhone 10, Samsung Galaxy S9. The beautiful design of the cardholder ensures it goes with your phone well.
In conclusion, stick on cardholders which can house your essentials safely and lets you reuse it without creating a mess is a must buy for all who wish to walk freely.

December 6, 2023 8:41 pm

Amazon.com
Last update was on: December 6, 2023 8:41 pm