Car Seat Filler Helps to Stop Dropping Your Stuffs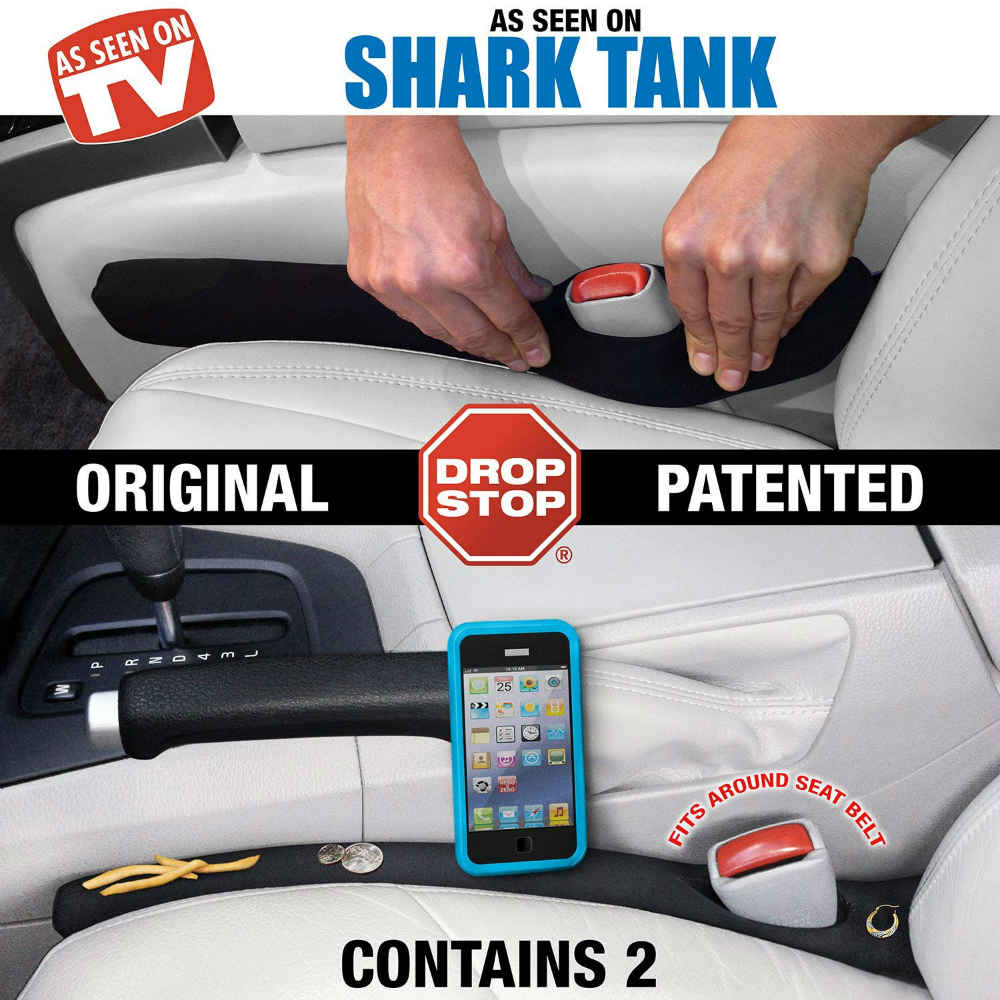 In a car, while driving or not you tend to drop stuff on the seat gap or from it. This is a common and annoying thing people usually face almost every time they use their car. This car seat filler will make life a little easier.
This filler provides 100% gap coverage in front of, surrounding, and behind seat belt catch.  Drop Stop fills that dreaded gap between your car or truck seat and center console. So, stop worrying about losing your spare changes, getting your fries or candies lost in the car. Now don't worry about dropping your cell phones. Drop Stop will prevent all your stuff, will never fall apart, and last a lifetime.
With each package, you get 2 drop stops – one for the driver side and 1 for the passenger side. You also get a slide-free pad, and an LED credit card light. The high-grade neoprene casing allows drop stop to expand to any size as one size fits most vehicles. This product weighs 12.8 ounces and its dimensions are 17.9 x 5 x 2.6 inches.
It is very easy to install as it attaches to the seat belt catch via the built-in slot. Also, it moves with the seat and you don't need to readjust or reinstall it. Drop stop doesn't create a fuss while installation or even while removing it. Beware of cheap knockoffs in the market as Drop Stop is the original and patented car seat gap filler.
Get this car seat filler today and prevent your stuff from dropping for once and for all. Also, gift it to your people who often complain of their seat gaps. This is really a good thing for everyone's car.

September 20, 2023 5:32 pm

Amazon.com
Last update was on: September 20, 2023 5:32 pm