Removable Measuring Cup with 6.6LB Digital Food Scale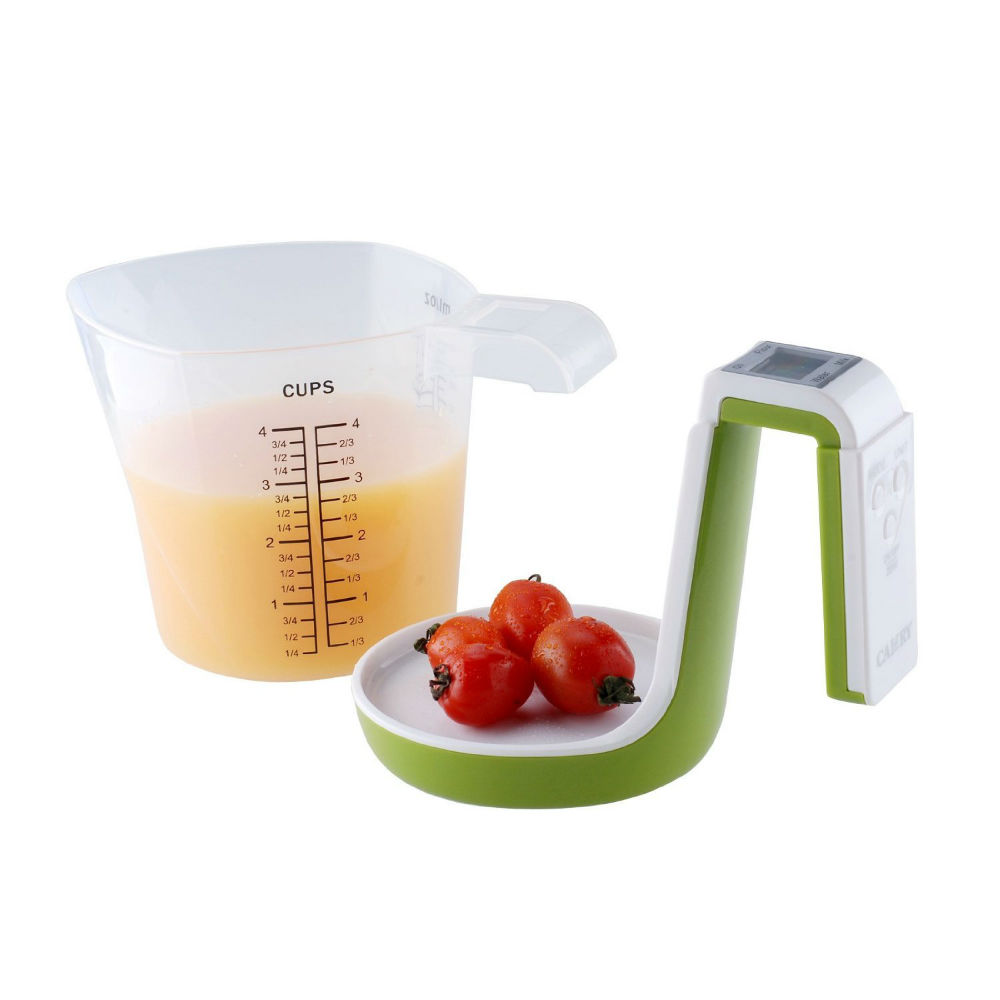 We often need something to measure volume and weigh our stuff within the kitchen. There are weighing machines for that. But can you mix in that? No. But, take a look at this removable measuring cup by Travel Inspira.
This is a large detachable measuring cup. You can measure, mix, and pour in this. It is an all-in-one cooking solution. This cup will indicate the volume of water, oil, or flour. It can also measure volume and weight at one time. How cool is that? It does both the jobs at once.
The capacity of this measuring cup is 3 KG or 6.6 lb. Its graduation is 1 G or 0.1 oz. It displays two weight units; g or oz. It also has a 3 volume unit of ml/Oz/cup. This cup has a tare feature. This feature eliminates the weight of a plate. You can not only weigh or measure but mix your ingredients also in this.
If you want to make a cake, you can measure the ingredients. But along with that, you can even mix the flour and the milk in the same cup. It will save so much of time. It is also very efficient. Not only this, but it will also prevent your kitchen from turning into a mess. You won't need to take out a plethora of utensils.
This removable measuring cup will literally make your work easier than you think. It has an auto/manual shut off. It will also give you an indication in case of low battery or overload. A 1 x 3V lithium cell is also included.
This product's dimensions are 8.3 x 5.7 x 5.5 inches. It weighs 10.2 ounces. Get this removable measuring cup today and make cooking simple and efficient. This makes an amazing gift for your mom, sister, wife or girlfriend for their best cooking experience.

September 28, 2023 3:00 am

Amazon.com
Last update was on: September 28, 2023 3:00 am