Bose Noise Cancelling Wireless Headphones 700s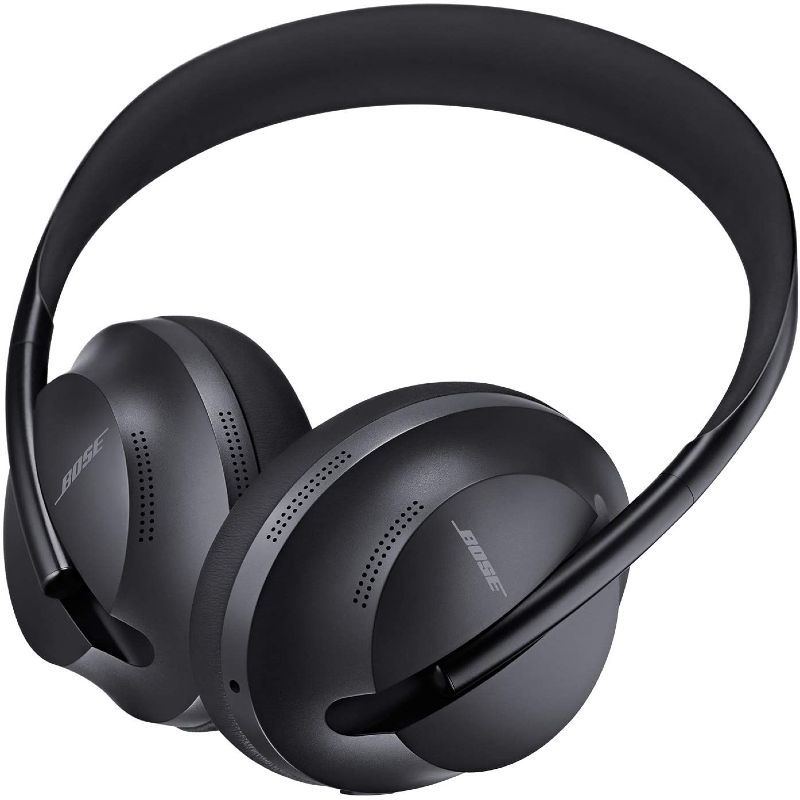 If you always wanted a pair of headphones that can cancel out sound or one that has a voice assistant. Stop dreaming and buy the new Bose Noise Cancelling Wireless Headphones 700s Model. These headphones also prevent you from taking out your phone by using their built-in Amazon Alexa, which speaks English and Spanish, to help you play your favorite songs. The headphones also include a touch-sensitive side too.
Primarily, the headphones come in a very elegant case that easily allows you to store your awesome headphones and in the case includes 2 wires. One of them is a regular charging cable to charge your headphones. The other wire allows you to charge your headphones by plugging them into your phone. Hence, your brand new headphones will charge-up with an added benefit of listening to your songs. The headphones are made of stainless steel that's light-weight and have nice angled ear cups so you get a nice fit.
The touch-sensitive sides allow you to skip songs, adjust the volume, and pause songs too. An awesome feature is the conversation mode which can allow you to hear others speaking to you in front of your face. The headphones use 4 mics to let you listen to and talk to others. The headphones come with 11 levels of noise cancellation. These Noise Cancelling Wireless Headphones also allow you to talk to Alexa by pushing a button or by "Alexa." These amazing headphones even have Bose AR or augmented reality. The battery life of these headphones lasts 20 hours with regular charging time. And with a fast charge of 15 minutes, you can listen to music for 3.5 hours. The SimpleSync technology that comes with these headphones allows you to pair them with the Bose soundbar 500 or 700.
In a nutshell, these superb headphones show the world what you get when you combine headphones with awesome futuristic tech. These are a great present for a loved one and they will love your gift. These headphones cost $398 which proves to you how good these are. These are awesome headphones that allow you to listen to music and lets you talk to others too. These headphones provide not only great music but also have high-tech made just for you.

December 6, 2023 1:24 pm

Amazon.com
Last update was on: December 6, 2023 1:24 pm