Bose Audio Sunglasses with Open Ear Headphones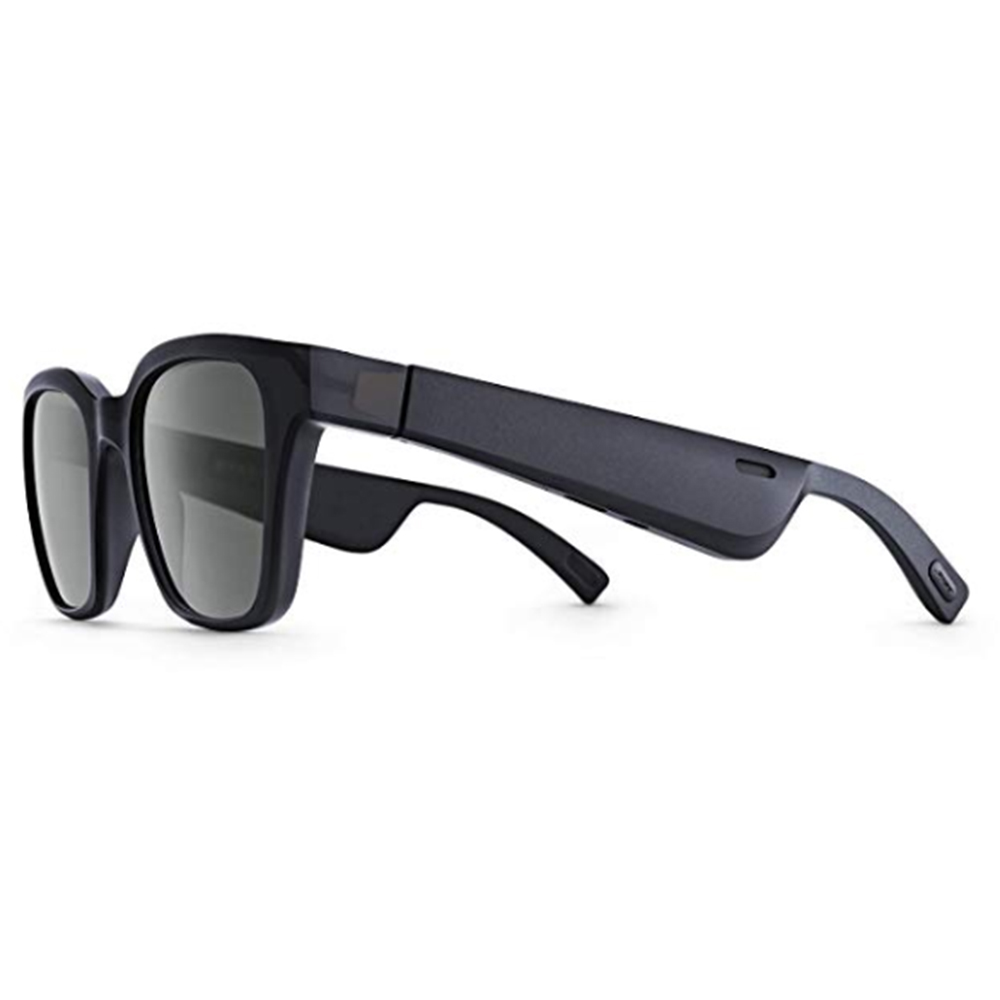 Today average sunglasses are very boring items that are very common.  They only have single boring use. But how about sunglasses that can let you listen to your favorite type of music? Well stop daydreaming and buy Bose Frames' audio sunglasses. These glasses can let you listen to music and no one around you will hear your awesome music.
The sunglasses are open-eared so you are always aware of what is going on around you which can help you avoid danger. The music is also very rich and easy to hear which can let you listen clearly to the lyrics. With many more things that come with them, these sunglasses are an amazing improvement to the world of music.
Bose Frames' smaller alto version is a mind-boggling device that is amazing in the world of music. The materials are also very comfortable with nylon rims and metal hinges. The glass is strong so it is durable and it comes in many cool colors like blue and rose just to name a few. The actual glass can block up to 99% of UVA and UVB lights which is very helpful to your eyes. All you need to gain full control is an app and then you can gain full control of the device.
These glasses are compatible with iPhone, iPad, and Android users as long as the update for iOS is 9.0 or newer and for Android is 5.0 or newer. The glasses are connected using Bluetooth and the range is 30 ft. or 9 m. With 3 hours and 30 minutes of streaming time and 12-hour standby with only a 2 hour charging period, these audio sunglasses will be ready in no time. With this style of glasses (alto) the lens is in an angular shape.
The glasses are easily turned off and on with a simple tap on a switch. You can even accept or reject calls and talk with your cool glasses. You can even access your personal assistant like Siri.
With these glasses, everyone will be amazed by your awesome new tech. The glasses are sold for $199 which is a great price for these superb music devices that lets you privately listen to music with awareness to keep you safe. Better yet you don't annoy anyone in a crowd with your music because you privately listen to your own music. These glasses are a dual-system that gives your day a touch of happiness with these glasses made by Bose Frames. You should buy these glasses if you want a mix between your Bluetooth headphones and your powerful sunglasses.

December 2, 2023 12:03 pm

Amazon.com
Last update was on: December 2, 2023 12:03 pm