The Best Air Fryer for Cooking Your Favorite Snacks with No Oil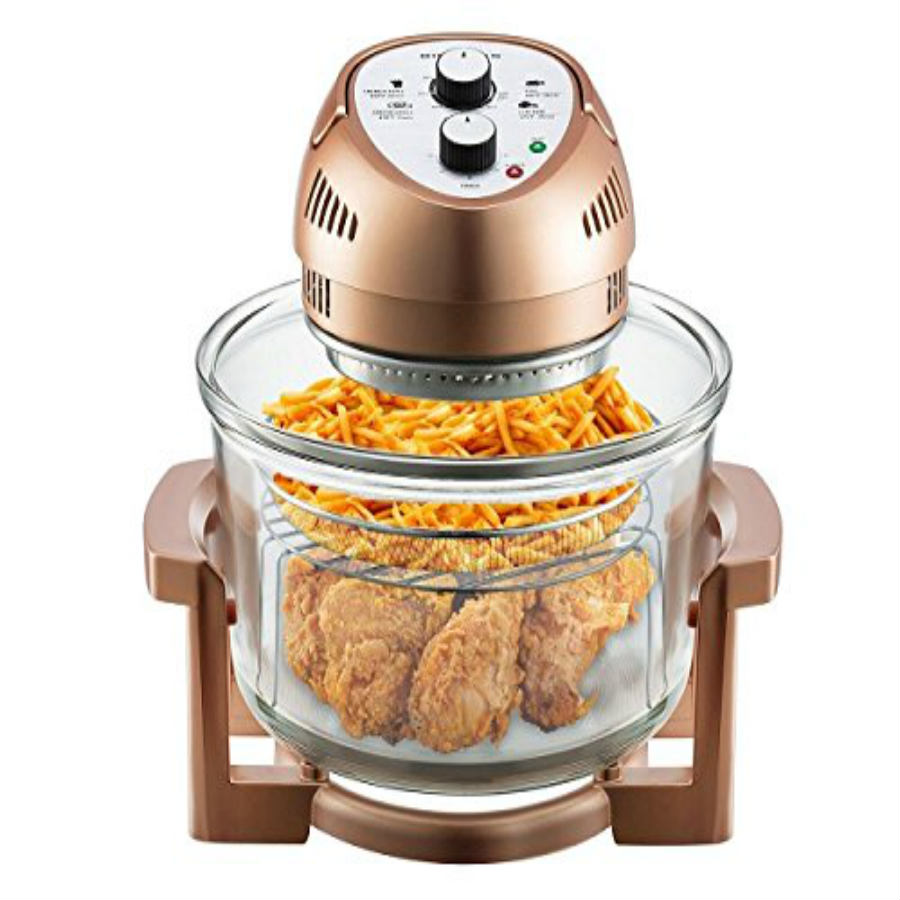 Food is one thing that everyone loves. While some people love to eat, some love to cook and feed. But whilst munching on our favorite foods, health is what we have to take care of. Some people have to watch their weight, for which they have to give up on their favorite foods. This air fryer from Big Boss gives you the freedom to enjoy your favorite foods.
You don't have to worry about getting on those added calories, too. Now fry, bake, grill, & roast with little to no oil in this all in one countertop unit. This air fryer has a very simple and easy operation with 2 dials and temperature control.
Also, it has a timer with auto shutoff and popular food directions right on the unit. So, you can actually see the progress of your food with the transparent glass bowl. You don't need to open the cooking chamber and the heat escape giving you a much faster experience. It has super size capacity which is expandable up to 16 quarts with the optional extender ring. It is large enough to cook a full turkey for your Christmas and Thanksgiving dinner.
You can cook two different foods simultaneously with a 2 shelf included a set. On top of it all, you get a recipe book with 50+ delicious and easy recipes. Cook a variety of cuisines like seafood, chicken, meat, or whatever you want to. With triple cooking power, this fantastic air fryer has halogen, convection and infrared heat of 1300 w.
This product weighs 14 pounds. It has a dimension of 16 x 14 x 13 inches. So, you can easily keep it on your kitchen top. Also, it makes the perfect gift for all weight watchers in your circle of friends and family. This is a must have for all families to stay healthy. So, get yours now.

December 2, 2023 8:43 am

Amazon.com
Last update was on: December 2, 2023 8:43 am