An Automatic Laser Pointer Toy For Your Beloved Kitty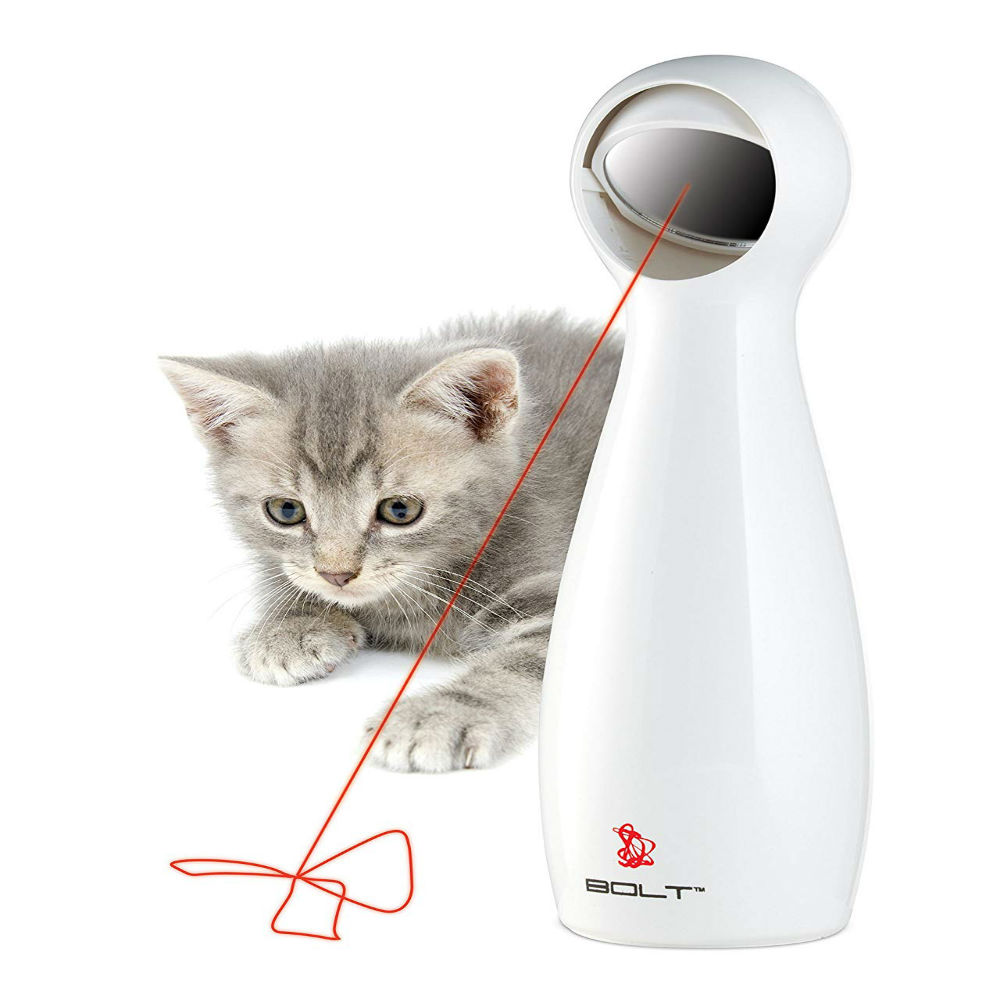 We all know how cats love to catch laser lights. Did you ever see them jump tirelessly to catch the laser lights? They love to play with laser lights. This automatic laser pointer toy is made only for your beloved pet kitty.
Cats make the best pet friend in the world. Also, they have inborn hunting nature. They love to do hunting even if it is a laser light. This automatic laser pointer toy is designed to perfection to satisfy cats hunting spree. They love to play those hunting games.
There are times when we have to keep our cats alone in the home for some time. This toy ensures to keep them entertained when the pet owner is unable to do so. It forms laser randomly on walls and floors. So, that keeps the cats entertained. The toy also comes with a manual option. You can control the functions as per your requirement.
The bolt has an automatic switching off feature. This laser light switches off after every 15 minutes. So, you do not have to worry about your cat getting tired. This pet-friendly automatic laser pointer toy runs with 4 AA batteries. The company recommends only alkaline batteries.
The toy comes with a warranty of one year. So, it ensures any quality defect of the toy. The PetSafe Company is a leading industry of pet-friendly products since 1991.
This can make even the laziest cat move. It is also good for keeping your cats active as they tend to gain weight. So, buy this automatic laser pointer toy for your cat. You can now watch them bounce, chase and bat those laser dots.

September 20, 2023 2:42 pm

Amazon.com
Last update was on: September 20, 2023 2:42 pm