Secura's New Automatic Electric Corkscrew Wine Bottle Opener For Wine Lovers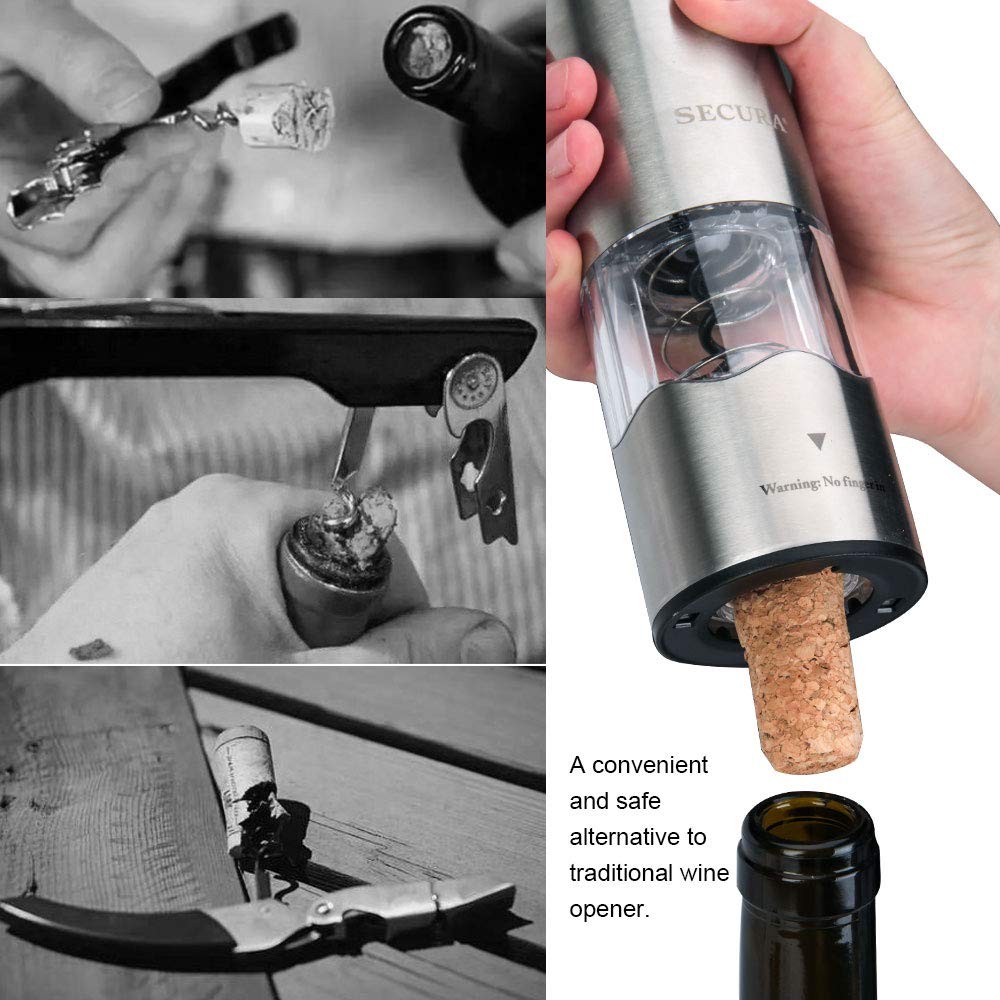 Does wine happen to be your favorite beverage? Secura brings you the perfect product, a Corkscrew Wine Bottle Opener. This opener is perfect for a home party, warm dinner, or a wine party. When business cooperation is completed, you need to open the wine with a good bottle opener to celebrate good cooperation. It is a combination of beauty and utility. Perfect for both personal use and public events.
This innovative wine opener removes the cork from the bottle on contact, then automatically ejects it from the corkscrew. Its built-in rechargeable battery and can open more than 30 bottles per charge. Simply place on the top of your wine bottle, then let the electric corkscrew do the rest – no buttons necessary. So, it's easy to use. One of the greatest advantages of this opener is it works on all cork types, including synthetic and plastic corks.
This is a fashionable wine opener with exquisite appearance. Since the smaller size, it's easy to use. This cordless electric bottle opener removes the cork in 6-8 seconds. The classic stainless fashion appearance makes it useful for a party, wedding, and home use.
The Wine Opener is 10.6 x 8.3 x 3 inches and 1.9 pounds only. It uses less than 75dB and makes low working noise. The Package Contains an Electric Wine Opener, a Foil Cutter, a Charging base, a Power Adaptor, and a User Manual. The Openers Type is Red/White Wine  Opener. The metal Type is stainless steel and ABS. Another main highlight is this wine opener comes with stainless steel housing with a transparent shell.
So, it is a great offer that is available to you grab it soon and enjoy the wine party with your friends, your family, and your loved ones

July 11, 2023 1:09 pm

Amazon.com
Last update was on: July 11, 2023 1:09 pm