Electrical Heating Eye Mask with 5 Temperature Modes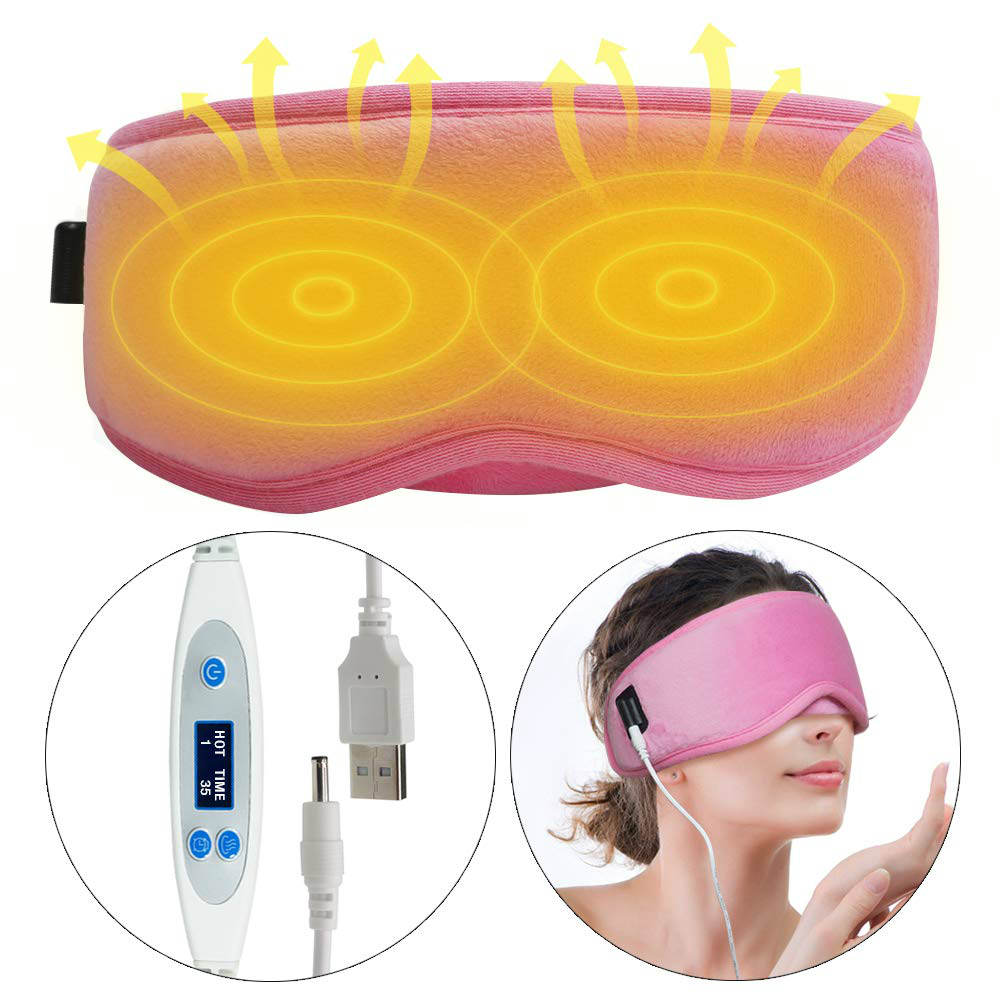 The eye mask would be so much better if they had some advanced technological features. The ARRIS presents its electrical heating eye mask. This eye mask is not like ordinary eye masks. This mask is bound to give an amazing user experience.
The electrical heating eye mask is extraordinary. Most of the masks in the market give you coverage which covers only the eyes. This mask provides a broader coverage area. It not only provides you an eye treatment but the broad coverage keeps your head warm. People suffering from chronic headaches can use it to relieve the pain. You can use it while traveling, sleeping, or even at bedtime.
The eye mask is very easy to use. You can use it anywhere anytime. All you have to do is plug the mask to your PC, power bank, or USB adapter. You can use the eye mask for short breaks. The mask relieves puffy eyes, insomnia, and dry eyes. If you suffer from migraines, then this is a must-have for you. The headache due to migraines is very severe. With this mask, you can relieve that sudden headache which erupts out of nowhere.
The electrical heating eye mask works on the idea of the disposable hot steam eye mask. The mask has a graphene carbon fiber heater. This produces infrared rays which cause the heating effect. This relieves dry and puffy eyes. It also helps in better blood circulation around your eyes. The better blood circulation helps in getting rid of dark circles. Wearing this mask for 30 minutes is advisable to give you a relaxing therapy session.
The mask has 5 heating temperatures available. There are 6 classes available for setting the time. Built-In thermal protection is present to protect you from overheating. The heating effect would stop until the eye mask reaches its standard temperature.

December 6, 2023 4:55 pm

Amazon.com
Last update was on: December 6, 2023 4:55 pm