10 Lenses Phone Camera Lens Kit for iPhone and Samsung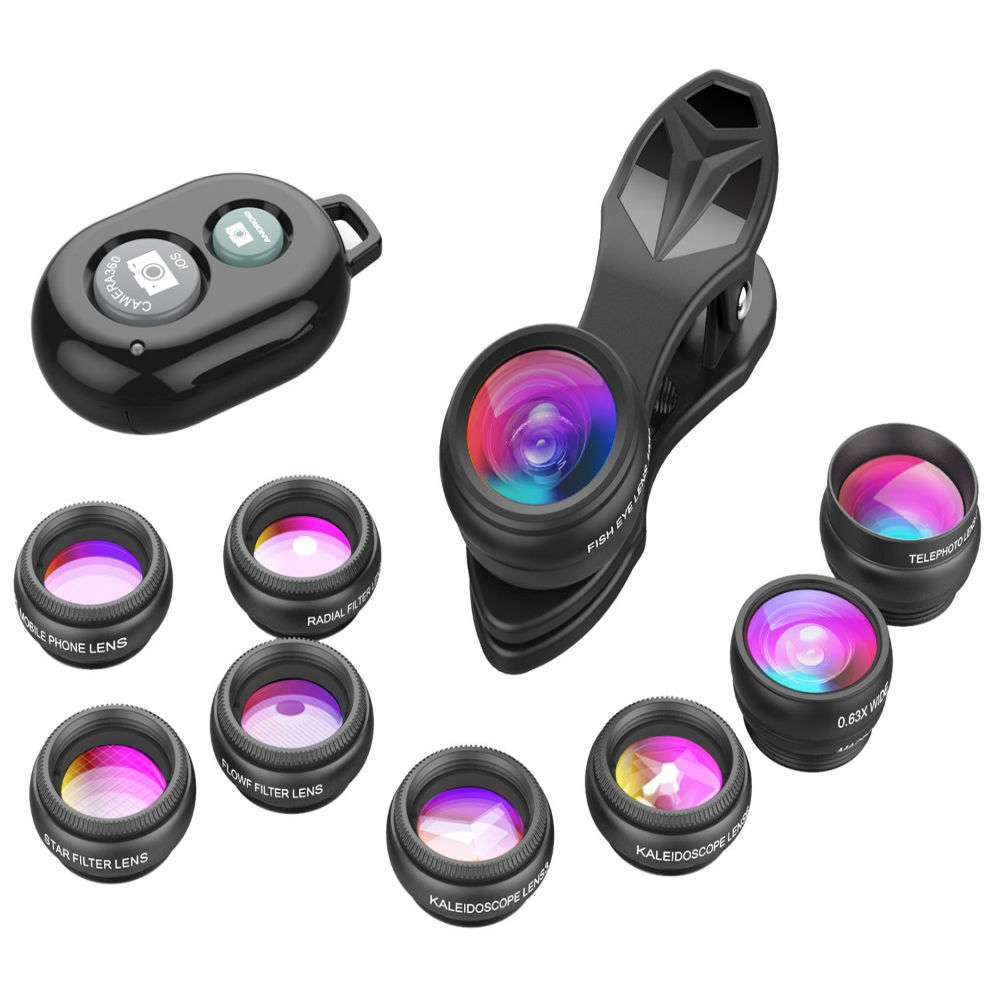 Tired of carrying a bulky camera? Or can't afford a good camera? It's fine. There is still a way you can capture the movement in your style. Apexel phone camera lens allows you to fulfill your wishes without paying through your nose.
This phone camera lens has 10 lenses. Hence, you can click the pics in any style you could ever imagine. For instance, simply use a wide-angle lens for a group pic, a macro lens to click small subjects at very close distances, telephoto lens for shooting distance pictures. In addition, you can also show your creativity using other lenses like a kaleidoscope lens. Hate it when unnecessary light interfere while capturing some best moments? This phone camera lens kit has a solution for that too. The lens kit has a CPL lens which eliminates reflected light.
Wondering if it has a self-timer? The answer is a big yes. There is a Bluetooth remote shutter along with the lens in the phone camera lens kit. Hence, don't miss out on group photos, however big the group is. The lenses will work with most brands of smartphones like iPhones and Android phones. You just have to align the lenses properly. You can check more lens kit for iPhone and Samsung.
To ensure easy storage the macro lens and wide-angle lens are screwed together. In addition, a cloth is provided to clean the lenses after and before uses. The camera lens kit is lightweight. Hence you can carry it even while traveling. Now say goodbye to fake pics and photoshop. Give the best option for the best moments.

July 18, 2023 6:21 pm

Amazon.com
Last update was on: July 18, 2023 6:21 pm