Anker Waterproof Bluetooth 5.0 Headphones Offers 18 Hours Play Time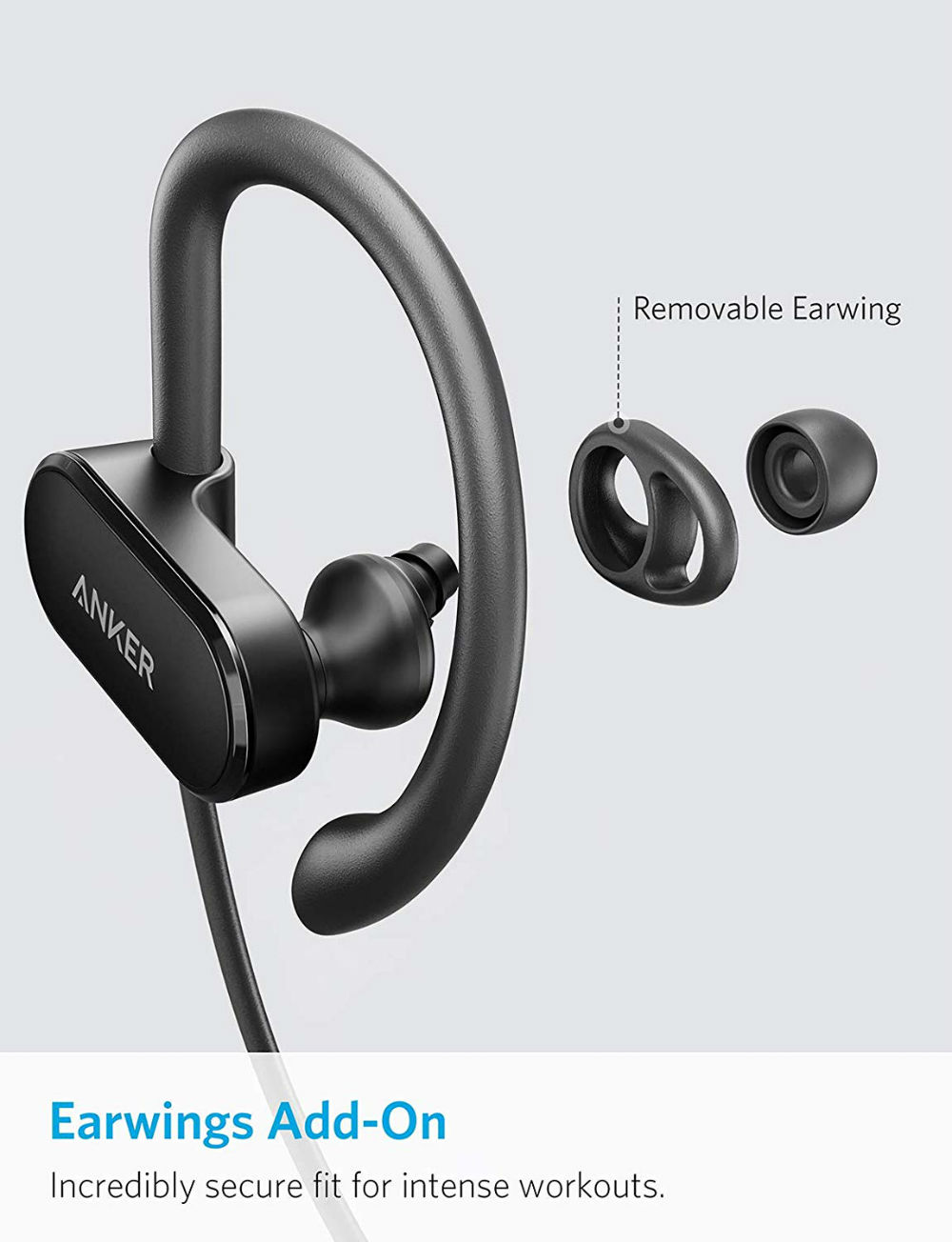 Tired of your headphones falling out during your intense workout at the gym? Scared of spoiling your precious headset in the rain? Anker is here with their new wireless headphones as an answer to all your problems.
These wireless headphones let you enjoy music to its fullest. The product has 10 mm composite drivers. A driver unit is an element inside a headphone. This unit converts an electrical signal into sound. The unit is responsible for the quality of the sound we hear. The deep bass is due to the ultra-elastic outer ring. Bio-cellulose dome is responsible for delivering mid and high frequencies with good clarity. The material is also lightweight and flexible. The unique BASSUP technology in the headphone analyses frequencies so as to strengthen the bass output in real-time.
The design of the headphones is such that it fits each individual perfectly. In order to wear the product comfortably, you can choose from different sizes of EarTips and EarWings.
The wireless headphones pairs to your device using Bluetooth. You no longer have to untangle the wires. Therefore you can now listen to music anytime, anywhere you want. No strings attached. Literally!!
This product is perfect for hardcore users. It can work up to 18 hours at a stretch. A 10-minute charge will provide you with up to three hours of playtime. Don't compromise on entertainment.
Since the earbuds of the headphones are waterproof, you can use it during your intense workouts. There is a waterproof casing that draws inspiration from a submarine's structure. As a result of this protective casing, sweat or any other liquids cannot cause damage to your device. Hence, rinsing the headphones with water is also possible!!

September 21, 2023 1:31 am

Amazon.com
Last update was on: September 21, 2023 1:31 am