Anker Power Strip With 3 USB, 3 AC, And 5 ft Extension Cord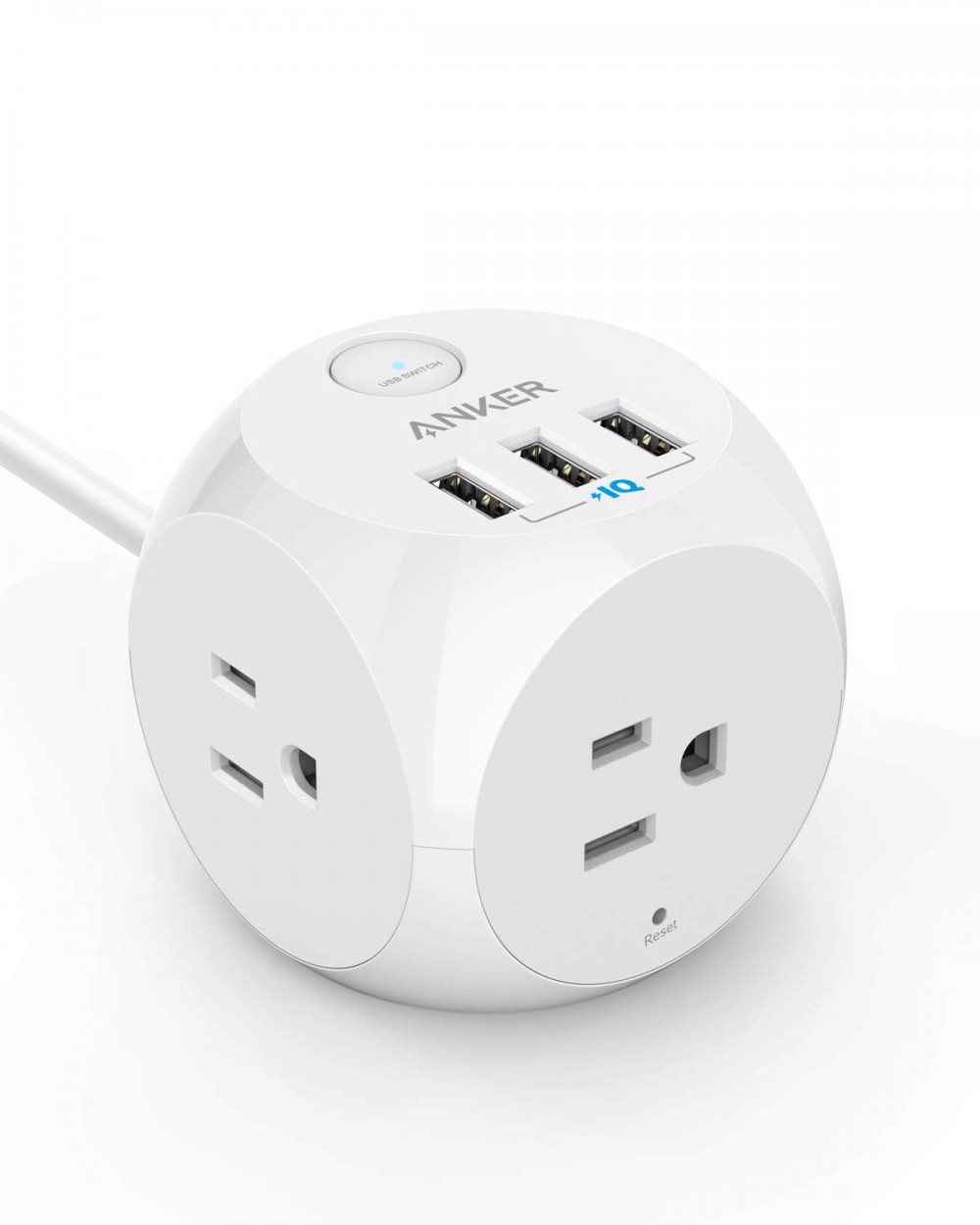 Having more than one device to charge from a single AC outlet? Do you have your plug outlet away from your table? Don't worry. This simple device can solve your problem easily. This Anker Power Strip with 3 USB ports and AC outlets is also equipped with a 5ft long extension cord for much more convenient usage.
The compact design without compromising on functionalities is one of the advantages of this device. The compact design with less than 2 ½ cubic inches, for maximum space-saving at home or in your travel bag. This device also supports fast charging. It can produce 18W max output from the USB ports and 1250W from the AC outlets. The High-Speed Charging delivers an optimized charge to USB devices. The Anker's world-renowned PowerIQ technology does this perfectly for you.
The Anker Power Strip is made with fire retardant outer cover which protects the device from heat and fire. The Durable Power Cable withstands pressure for enhanced safety and longevity. The device deactivates itself if encountered with an overload. This provides complete protection for you and your devices. Your valuable devices are safe when connected to Anker Power Strip. The small size of this Power Strip made it easy to attach it to surfaces like tabletops or hang on walls, etc.
The device also comes with an 18-month warranty and a friendly customer service to support its valuable costumers. This Tennis ball-sized Anker Power strip is your perfect travel companion as it fits in even the smallest backpacks or even in your pocket.

December 6, 2023 5:00 pm

Amazon.com
Last update was on: December 6, 2023 5:00 pm