Air board and Paraglider 2in1 Device with Build in Flight Assist Technology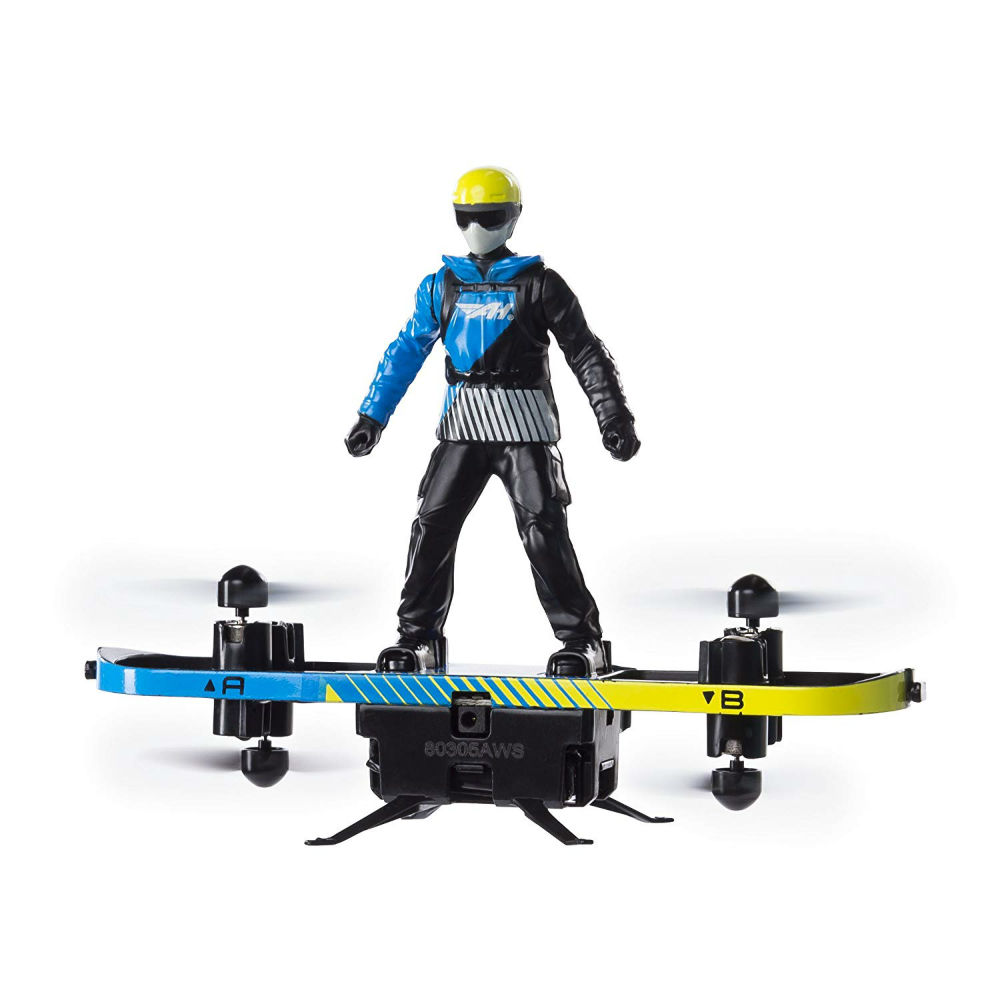 Do you feel excited by the mere mention of stunts, does it cause an adrenaline rush when you watch air stunts on tv or the internet? If your answer is yes for all, then hold on as you are in for a big surprise. Now you can get that feeling anytime you want with the 2-in-1 Extreme Air Board.
This super cool device comes with the ability to convert from smooth air board to easy paragliding, with just a tap on the remote. The control is in your hands so choose any mode you like.
Get ready to perform RC stunts with this stunt hoverboard, like 720-degree spins, 360-degree barrel rolls, and  Hollywood style backside flips. Break all records in paragliding as well with the 20-degree cyclones, sidewinders and evading in the paragliding mode.
But removing gravity is impossible, right? So, to avoid getting the remote controlled flyer from getting broken, it comes with built-in flight assist mode which provides auto-launch, auto-hover, and auto-land to ensure your steady flight!
The best qualities are not only limited to doing thrilling tricks, but it also gets accelerated in just seconds and can navigate very easily; be it around the corners, going really low or reaching heights. The Air board has it all for any air stunt lover.
Charging the toy is no problem at all it takes only 5-7 minutes to get fully charged and its ready to fly heights and paraglide with you.  Made with strong plastic, proper detailing and attractive styling; this is the best board you could have from the market.

September 27, 2023 8:33 pm

Amazon.com
Last update was on: September 27, 2023 8:33 pm