3D Laser Carved Crystal Solar System to amplify the beauty of Home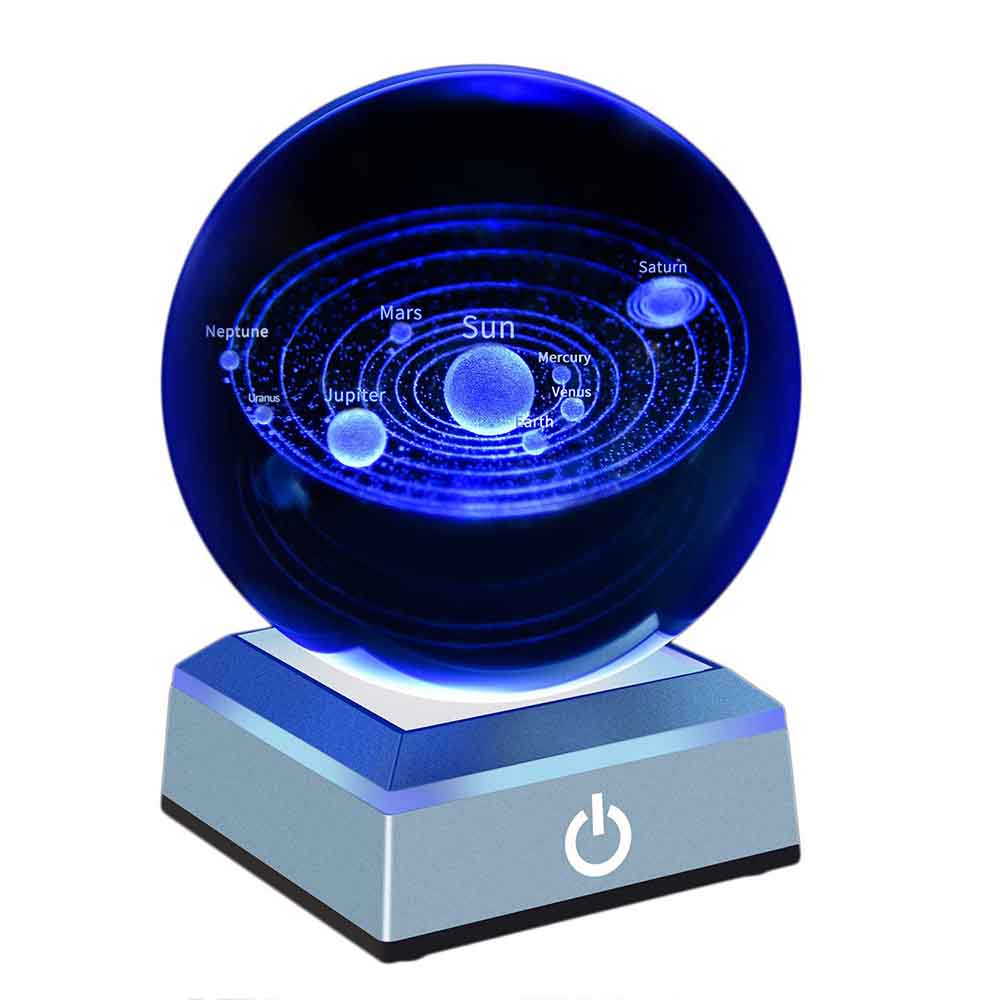 This scintillating 3D engraved Solar System is a matchless and an endearing product for decoration. With supreme quality and classy look, this is the perfect home decor. This Crystal Solar System carved from 3D Laser Technique is as clear as crystal.
This laser carved solar system model can enhance the beauty of any room with a variety of colors and the brilliance of the planets. It is a must-have decorative piece to keep the standard of your home higher than others. It meets with all expectations of quality and endurance.
With such a delicate look, this crystal solar system lights up in attractive colors. With tactile power switching, it supports USB Power cable and a switch button. That is, you can change the color to see the mesmerizing scenes.
In technical, it is perfectly carved and designed. The size of balls matches with the volume ratio of actual planets. The names of the planets are mentioned to identify them which is a teaching aid as well. Moreover, it uses the high-end K9 crystal that gives them a glossier look.
The colors are imparted with a long-lasting effect that ensures their look to remain constant. Also, the power supply is through three AAA batteries to make it glow better.
This amazing Crystal Solar System is also perfect to gift someone. Specifically to someone related to physics or astronomy. The Cosmos look of this 3D Laser Carved system makes it mesmerizing to observe and understand the galaxy. It is a perfect holiday or birthday gift. It comes with a LED Base and supported features for versatile use.

March 20, 2023 11:11 am

Amazon.com
Last update was on: March 20, 2023 11:11 am