Electric Gun Wine Opener A Stylish Way To Open Your Can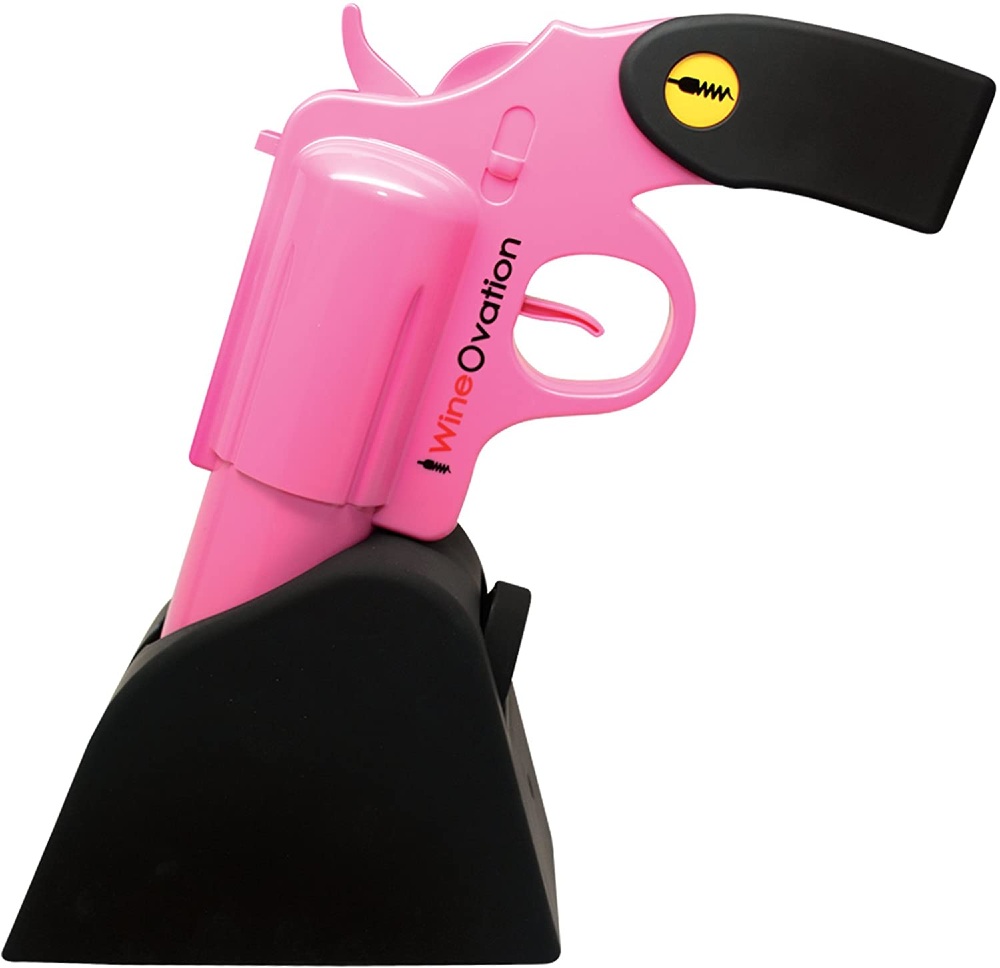 Why are all powered wine openers so boring!? Well, not anymore. The Electric Gun Wine Opener from WineOvation takes wine opening to a whole new level. Be a boss at your next wine gathering and whip out The Wine Gun to open that vintage cab. The Wine Gun comes in 2 styles – simulated steel and firearm pink! The Cordless Wine Gun can open a bottle of wine in seconds.
Pull the trigger to remove the cork from the container and push the trigger forward to extract the cork from the gun. Be trigger happy as it will uncork over 30 bottles of wine on a single charge. When you are all done opening place the arm back into the stylish charging base holster. So go ahead and pop one-of-a Wine Cork that is with your new Wine Gun.
The Electric Gun Wine Opener comes in simulated steel and high gloss firearm pink. On a full charge, the corkscrew can open up to 30 bottles of wine. Included are the charging base, wall plug, and foil cutter.
So how does this wine opener thing work? When the gun is on the bottle, pull the trigger, and apply slight downward pressure on the cork. You can remove the cork from the container when the opener stops (turns off). No need to pull out the cork with the gun; it does all the heavy lifting for you.
After the removal of cork, push the trigger forward to reverse the corkscrew and eject the cork. Leave the wine opener on the charger as it will stop charging when full. You can achieve a full charge in 12 hours. The screw seems to cut broken and shredded corks which can be frustrating. Hold the button again, and the cork emerges from the device and drops out. This turned out to be a keeper. The design of the Electric Gun Wine Opener is outstanding and significant. Although Electric Gun Wine Opener looks like it should do something more profound than pulling a cork.

September 27, 2023 3:06 pm

Amazon.com
Last update was on: September 27, 2023 3:06 pm