MyPassport 2TB External Hard-Drive with WiFi and USB 3.0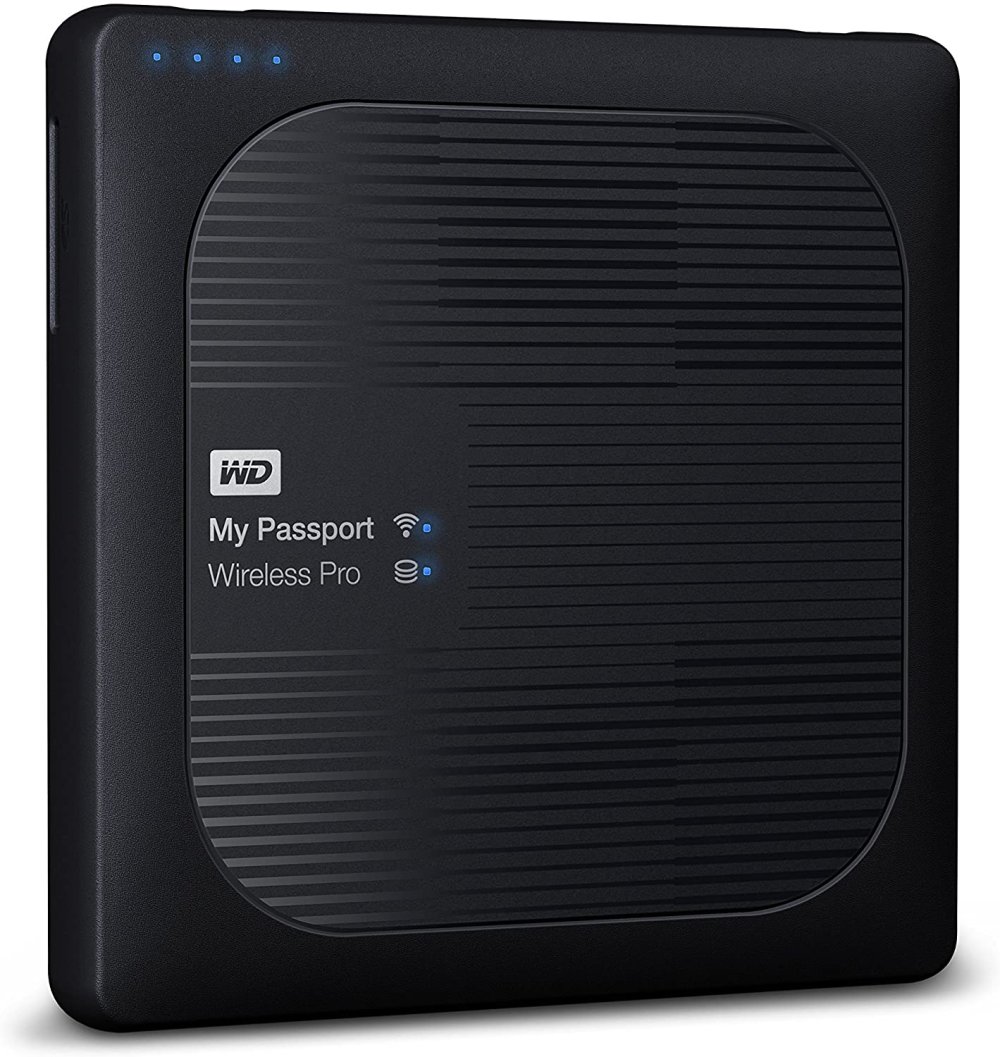 A Fast and Portable External harddisk always comes in handy. Especially for ones who make videos while traveling. Having the latest technology in your harddisk is essential to make it compatible with your devices. It can make it much more convenient and easy to use. This MyPassport 2TB External Hard-Drive is one of the harddisks that offer you with features at this price range.
This MyPassport 2TB External Hard-Drive gives photographers and filmmakers portable storage. Enabling you to easily edit and stream photos or HD videos in the field. This allows you to work seamlessly from your mobile device, or transfer files with the built-in SD card reader. This MyPassport Wireless Pro has a Fast SD Card Media Transfer feature. So you can quickly transfer media from your camera's SD card with an integrated SD 3.0 card reader. It also has Super-Fast USB 3.0 Transfer Speeds to Back up your large media files in a matter of moments.
MyPassport Pro 2TB External Hard-Drive has up to 10 hours of continuous use. You can take it on a long trip to continuously stream videos without worrying about charging it every now and then. The 6,400 mAh battery in this hard disk can also be used as a power bank. You can charge your smartphone, tablet, or other USB using this device. You can wirelessly connect to your drive to access and view saved photos or smoothly stream 4K video directly to your phone or tablet using the My Cloud app. With an extra USB 2.0 port, you can easily transfer media from an external USB storage device.
This MyPassport Pro 2TB External Hard-Drive is sure to be one of the best hard disks available at this price range. That offers you with fast file transfer and other amazing features.

September 27, 2023 4:43 pm

Amazon.com
Last update was on: September 27, 2023 4:43 pm