Steam Eye Mask will Relive You from Eye Stress and Fatigue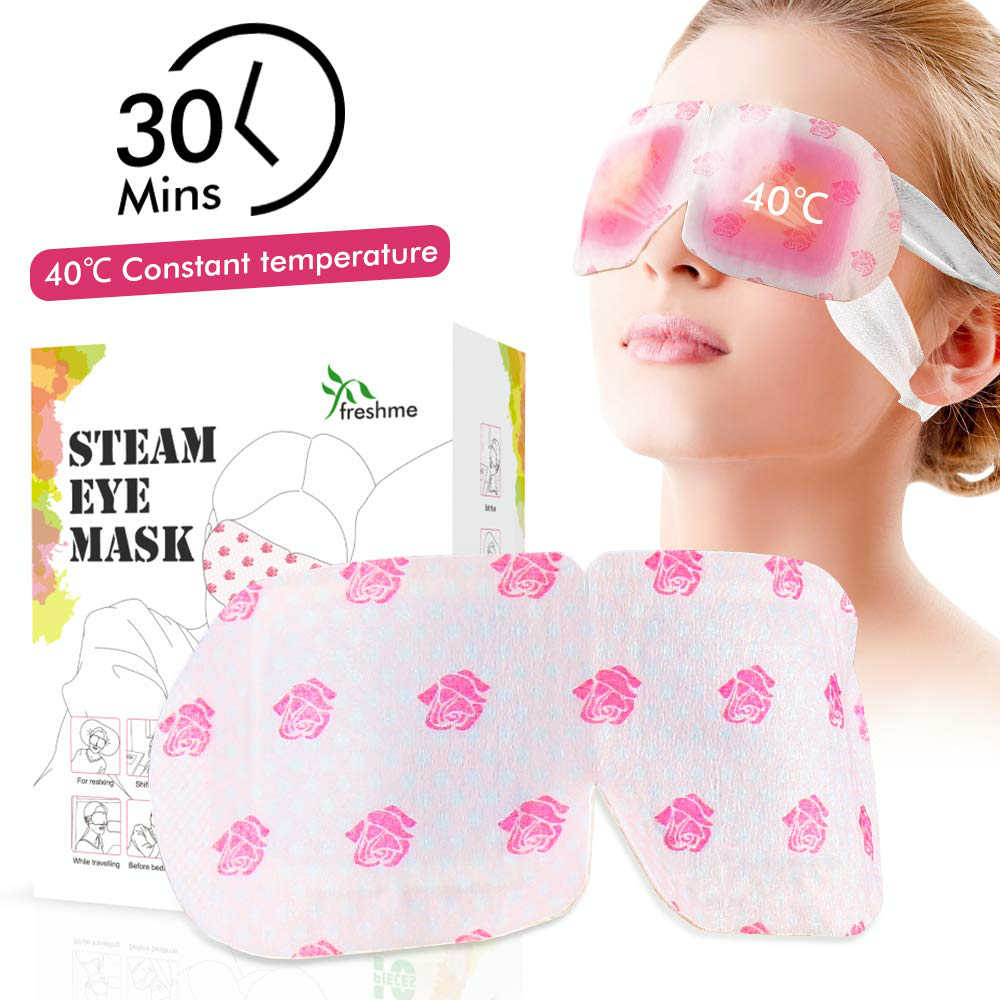 After spending a long hectic day at your day workplace, you need to sit and relax for some time. This steam eye mask will reduce your eyes stress.
The internal material liquefies into steam to moisturize your eye when contacted with air. This steam eye mask will improve your sleep and relieve fatigue also. The temperature of this thin type mask is managed at about 40degrees. Also, the heating time is 20-30 minutes. You can extend the time as per your preferences. Your eyes will feel comfortable while using it.
This product is very easy to use. Simply, take it out of the package and unfold it along the middle dotted line. Now, you have to put the white part of it close to the eyes. Open the ear straps to wear it. Now relax and close your eyes for almost 15-25 minutes to feel the magic. Do close your eyes when you put the mask on. Also, do not use it for more than 30 minutes as recommended.
This product is made using pure cotton, medical fabric craft, and elastic cotton material. It will provide maximum comfort to your eyes. Also, it is skin-friendly for your eyes. Each pack has 10 separately packed masks.
The steam eye mask is really small and compact. So, you can easily use it in homes and even at offices also. You can even use it while working, sleeping or traveling as well. This product will help to feel relaxed. Now reduce your eye stress anywhere and everywhere. Also, you can gift it to your friends and relatives as well.

September 27, 2023 9:36 pm

Amazon.com
Last update was on: September 27, 2023 9:36 pm