Star Wars Inspired Wall-Mounted Power Station For A Die-Hard Fan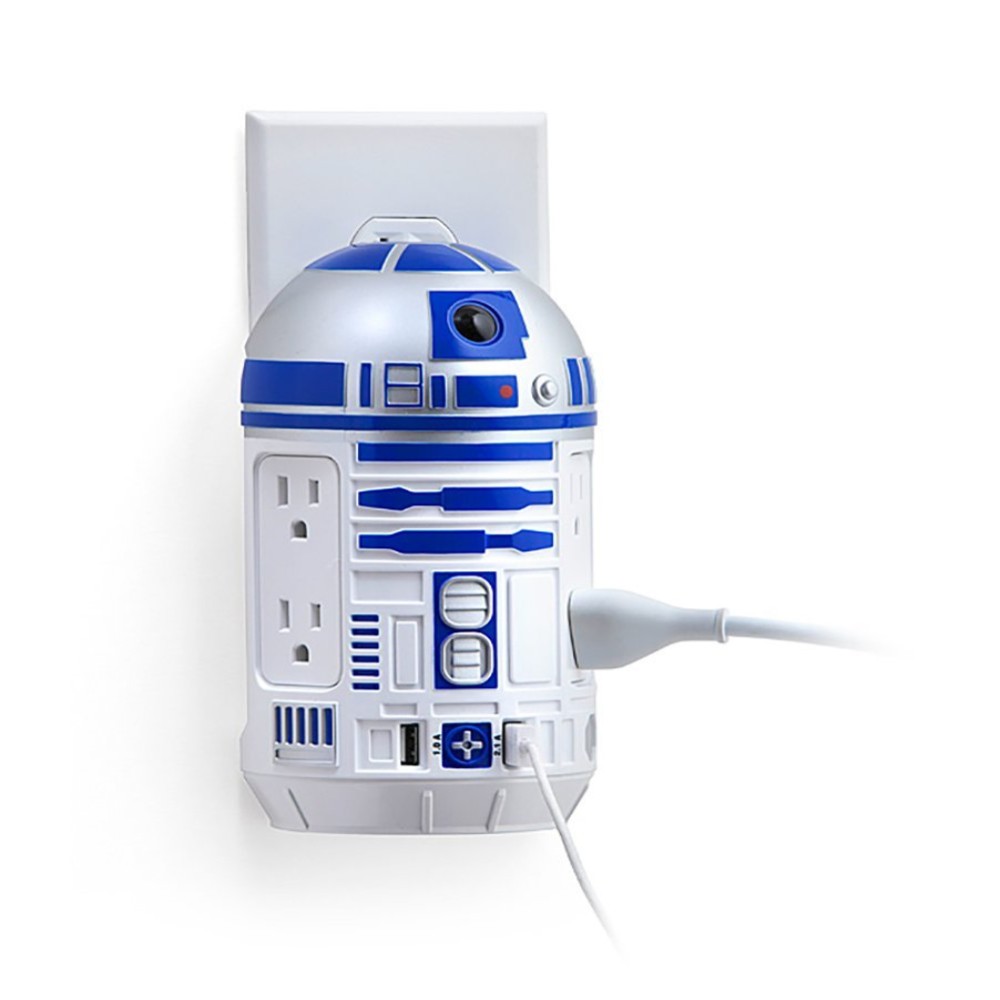 This is the age of gadgets and they are headache when it comes to charging. Also, we cannot imagine a single day without them. Mobiles, tablets, smartwatch, fitness tracker, iPod and so on. The list of gadgets in our daily life goes on and on. The real struggle comes in charging all those gadgets. We have to keep each at different places for charging. This tar wars inspired wall-mounted power station is the one-stop solution of charging.
This product is officially licensed star wars merchandise. So, you can be assured of the quality and authenticity of the product. The droid looks just perfect. Every star wars fan would love to have it in their collection.
This AC/USB wall-mounted power station is a perfect solution for charging all your gadgets at the same time and place. It comes in the color white and blue. The droid like appearance makes it more desirable for all tech freak and star wars fan.
The wall-mounted power station fits into type B sockets. Also, the droid is perfectly stable and never falls down from the socket. There are 2 USB ports and 4 charging sockets. The sockets are of US standards. So, with this wall-mounted power station, all your charging needs will be fulfilled in one place.
This star wars inspired little droid power station makes a perfect gift for any star wars fan. This is not only a power station but also acts as an organizer for your USB cables and chargers. Does your husband always make a mess with cables and chargers? This will make the perfect useful gift for him anytime.

September 20, 2023 4:29 pm

Amazon.com
Last update was on: September 20, 2023 4:29 pm