Wake Up And Get Creative With Alarm Clock Memo Board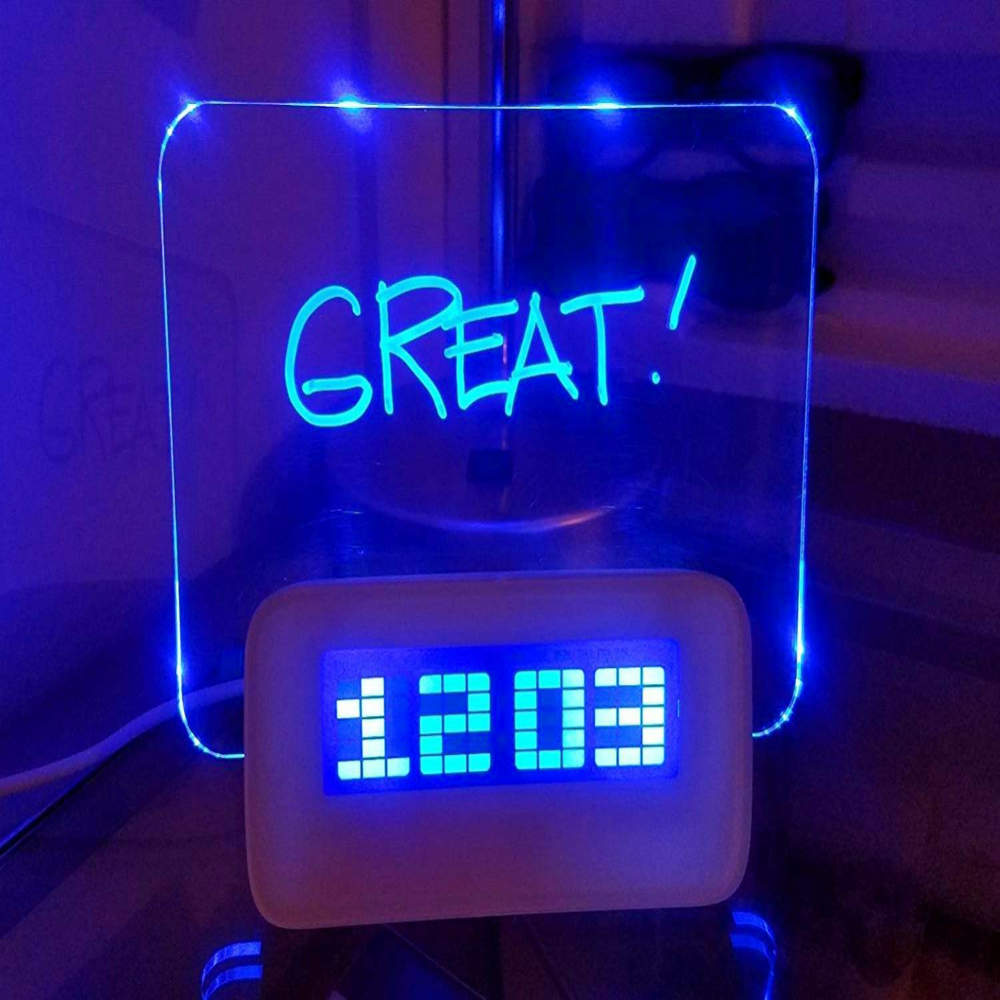 It's often a daily routine to set up an alarm at night for the next morning to wake up on time. But, we know it gets boring to do the usual every day. Forget setting up alarm with those usual boring alarm clocks. Wake up with a smile on your face and feel energized and motivated. Introducing Sino Fish alarm clock memo board that comes with a highlighter.
With backlit LED pixel clock, this product comes with an LED light message memo board. It also comes with 15 songs rather than the common alarm song to make your mornings more interesting. It has a USB hub with 4 USB ports 2.0 hub. Also, for power supply, you can use the USB charging port.
This alarm clock memo board supports 12 hours and 46-hour time format. It also supports calendar and temperature. You can put a total of 3 alarms with snooze. Along with this, you can write little notes in the erasable memo board with blue/green LED backlight. You can either write you to do list in this memo board or even leave cute little notes for your loved ones. You can also write a message you want to convey on this memo board before you go out.
This digital alarm clock memo board is square shaped. The product weight is 5.4 pounds while its board size is 5.5 * 3.9 inch and the base size is 2.6 * 2.0 inch. The product package list has a fluorescent pen, 1 user manual, and 1 fluorescent message board.
Get this super stylish and ultra-cool alarm clock memo board today and make every morning great.

September 28, 2023 1:19 am

Amazon.com
Last update was on: September 28, 2023 1:19 am