Flexible Phone Tripod Stand To Capture Photos Like A Pro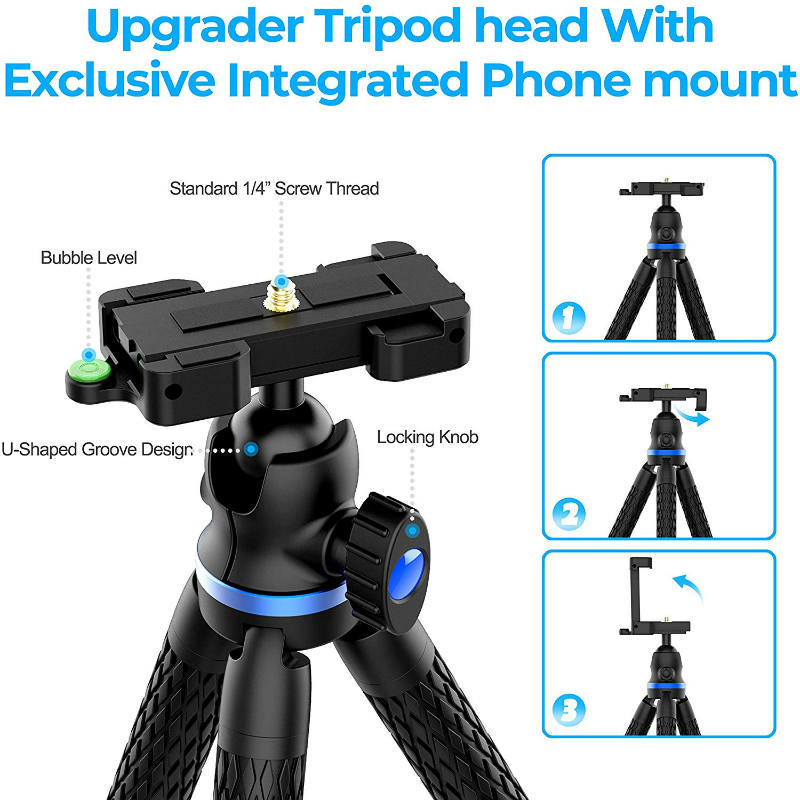 Tired of carrying many tripods on your trip? This all – in one flexible phone tripod stand could be what you are looking for! The product from UBeesize also works for DSLR's too! All your outdoor camping tripods until now will equal this one piece!
This unique tripod works with phones, DSLRs, and even Go – Pros. To increase stability, the metal ball joint is of the highest quality. Each of the legs consists of high-quality rubber which ensures durability. You can be sure that this will last. If not, there is a 3-year replacement warranty.
With the U – shaped groove, you can place your phone in any position. Like, portrait, landscape or even facing down. 360-degree rotation of the ball – head is also possible. There is a built-in level in the ball – head which ensures you get the most accurate straight shot possible. The locking knob will secure your phone well enough such that it does not fall during winds. You can use phones up to the highest screen width of 3.9 inches.
The flexible phone tripod stand also comes with a Bluetooth remote. With this, you can take shots without using your hands. So, this tripod also is best for taking selfies, film – shots and for group pictures as well.
Since the legs are flexible, you can get straight shot even on rough terrain. For mounting the DSLR's, you have to use the standard screw thread.
It is lightweight. At only 0.33 kg, you can carry it anywhere with ease. The all in one tripod can bear the highest load of 1 kg. The package comes with a user manual as well. Take this flexible phone tripod stand for your next trip!

September 27, 2023 6:28 pm

Amazon.com
Last update was on: September 27, 2023 6:28 pm