UV Light Nail Dryer Curing Lamp to Dry Your Nails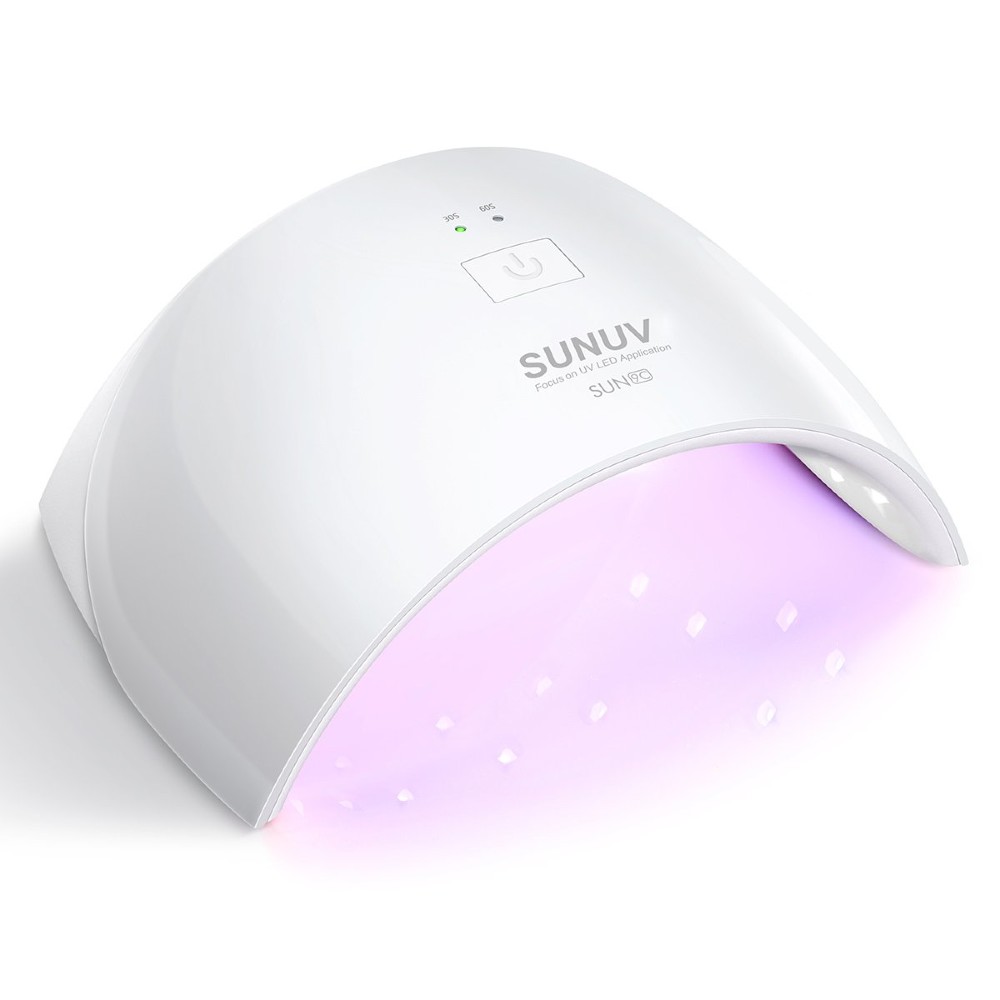 We ladies must have felt uncomfortable using the purple UV light nail dryer to mend our nails. Here one of the leading global brands in UV LED technology, SUNUV presents the UV Light Nail Gel Dryer with white light to suit your eyes as well as your nails.
The SUNUV SUN9C nail dryer is loaded with 5 in 1 functions. The UV light nail dryer with its advanced professional designed UV+LED dual light source applies to cure almost all nail gels. Its light is closer to white light and has no harm to the eyes and skin. It is fashionable and durable up to 50000 hours lifetime. The nail gel dryer is suitable for both home and salon use.
This nail gel dryer gives professional care and curing for almost all nail gels. LED gels, UV gels, including hard gels, builder, and sculpture gel, etc.; no brand requirements. It is easy to use. All you have to do is apply a thin layer of the gel polishes according to its usage instructions to the dry and clean nail, that also without touching the cuticle or skin alongside the nails. Use the appropriate timer of 30s/60s as per the need of your gel polish. Since curing time varies based on gel polish brand SUNUB SUN9C works for all kinds of gel polishes and not normal polish. If gel polish is a little sticky after curing, then wipe your nails with a gentle cleanser or rubbing alcohol to get rid of the sticky residue that is left.
The UV light nail dryer is fast and has low wattage. Its quick-drying can reduce the curing time by 50% or overheat than other dryers. For curing the fingernails and toenails, the automatic sensor for curing 99s or 2 timing setting 30s/60s can be used. Girls, get this product right away without a second thought. For the boys, you can gift this to your sister, mother, girlfriend, or colleague.

September 20, 2023 10:22 pm

Amazon.com
Last update was on: September 20, 2023 10:22 pm