Star Wars Lightsaber with 8 Different and Bright Blade Colors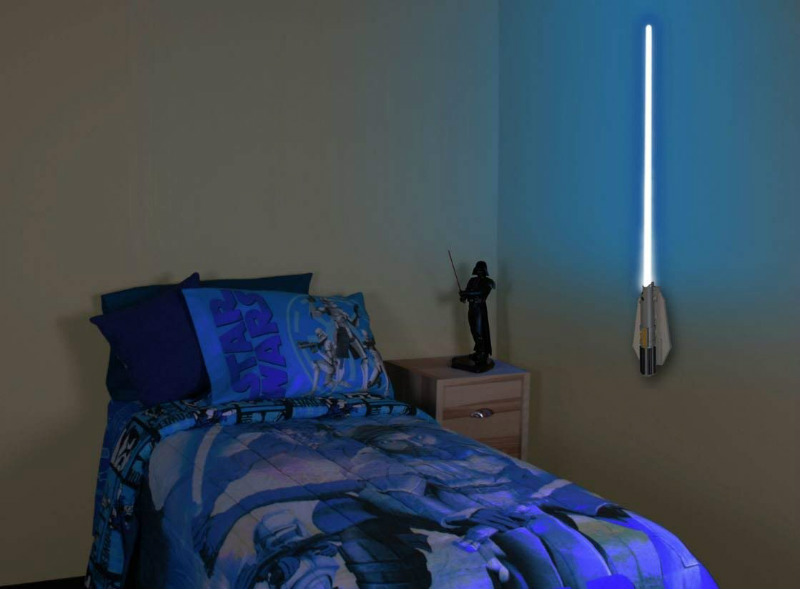 Ever wished you were in Star Wars? Well, we all have. Now, you can actually feel and be like a Jedi. Have a look at this Star Wars lightsaber by Uncle Milton.
You will get to learn how electronics make a lightsaber work. Besides that, you will even get to construct your own version of this room light. How cool is that? Now even you can be Anakin Skywalker.
This room light is remote control. Use this remote to activate the bright LED light. You can even choose awesome sounds effects with the help of this remote. So now, you don't have to make efforts manually to activate your room light. Just one click and you are ready to fight like a Jedi.
This Star wars lightsaber has 8 different blade colors. You can choose from this variety of colors. To make it more fun, activate the color changing mode. Whatever color like, pick it and turn your room light into it.
This light would make for an amazing and fierce room decor as well. Anyone entering your room would feel the Star Wars vibe going on. This gadget is a perfect gift to give your kids. Not only will they love it, but will always have a good time playing with it too.
You can even give it to your friends, boyfriend, or your girlfriend. Gift this to your colleague who is a die-hard Star Wars fan and put a smile on their face. Similarly, you can even get one for yourself as well. With this Star Wars lightsaber, anyone can be a Jedi while learning from the Science poster.

September 28, 2023 2:58 am

Amazon.com
Last update was on: September 28, 2023 2:58 am