Smart LED Wall Clock Set Alarms Along With Stopwatch And Countdown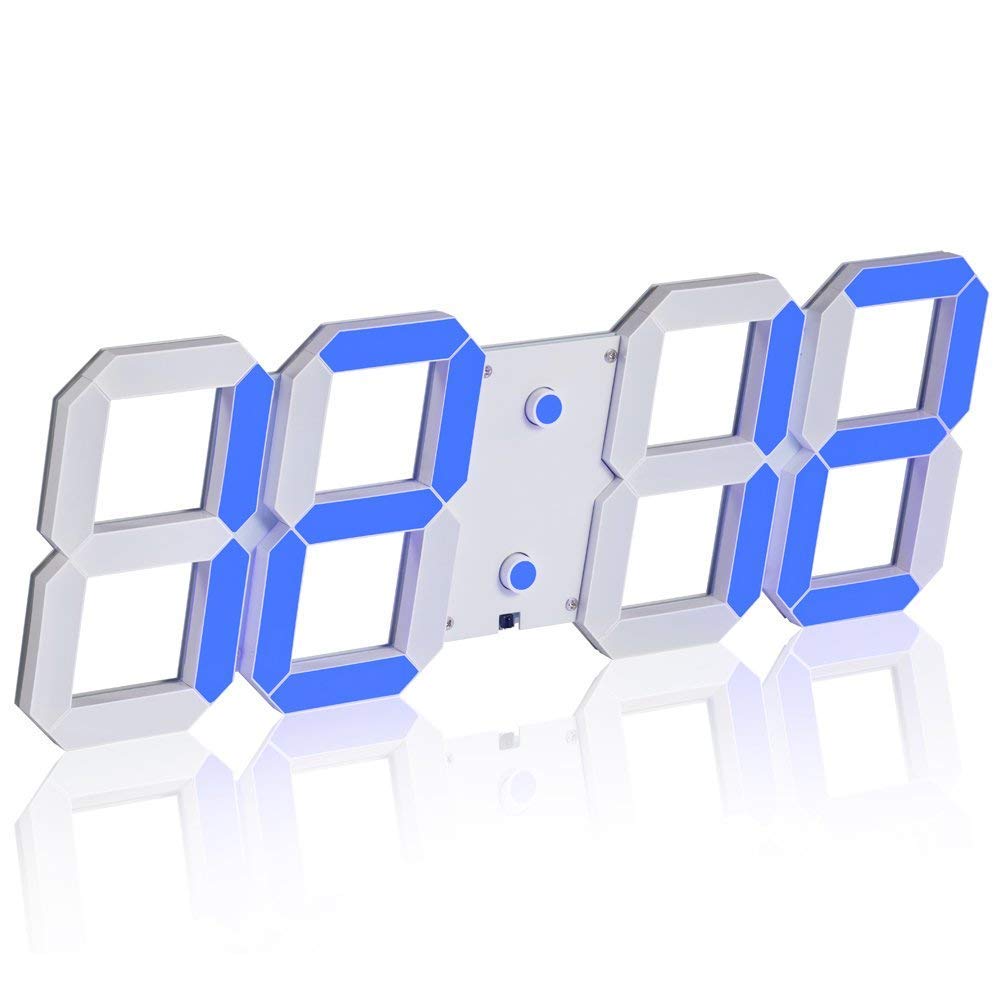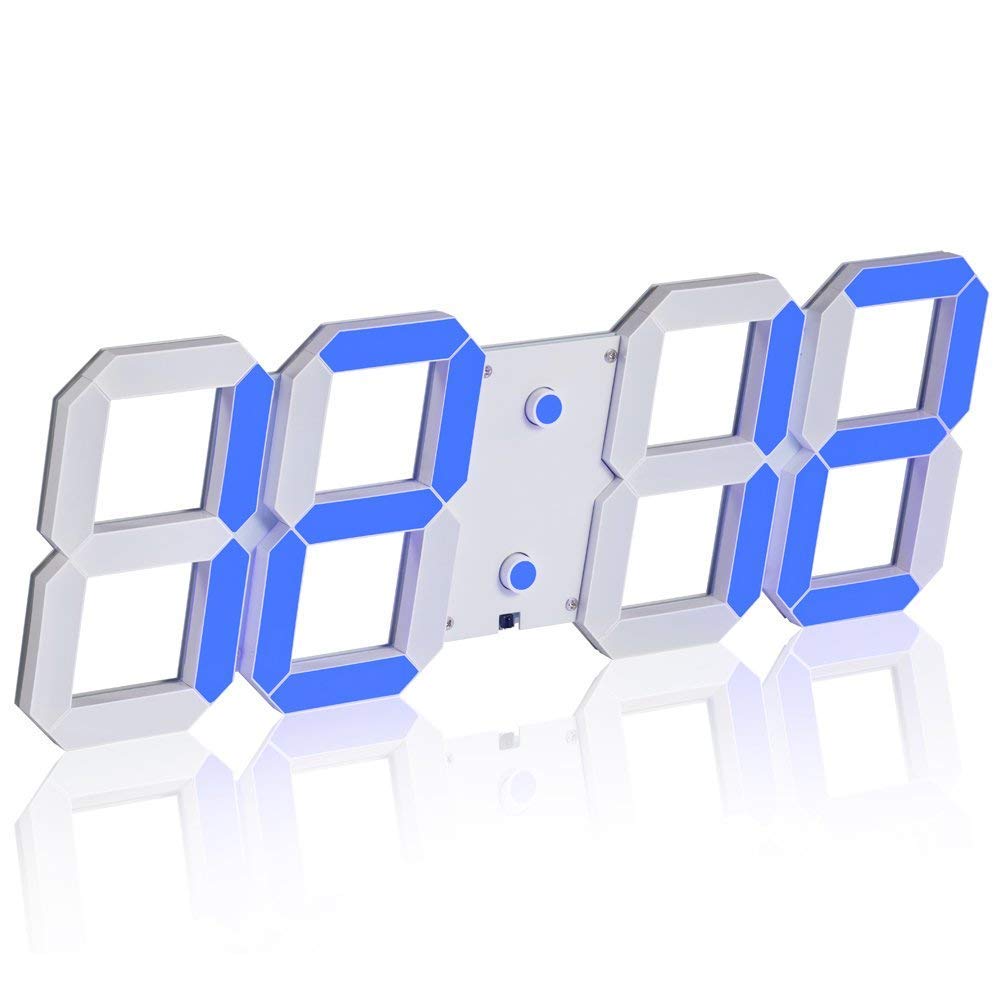 Using a clock just to keep a track of time is so old school. The clock is much more now. To pace with the needs of the smart people, the clock has also become smart now. Here is the all-new smart LED wall clock.
The kit includes 6" tall LED wall clock, charger, remote control, and a user manual.
This clock is like no other with features that will leave you awestruck. It can display time in 12 hours as well as 24 hours format.
Not just time, it informs you about the date too. So that you don't miss out important dates.
The jumbo wall clock is fitted with light bulbs that help you watch time in the night also. The light is visible from much distance as well as many meters of height.
You can control the brightness of the light according to your needs. If it appears too bright for your eyes then just dim it. The multi-purpose clock has 142 LED lights, that provides 8-level brightness adjustment. You can do it manually and also by auto dimmer mode option.
The jumbo clock keeps you informed about the temperature in degree Celsius or Fahrenheit.
The LED wall clock has an additional feature of a countdown for days, hours, minutes to seconds. So, be it any kind of countdown, the clock is there to help you out and keep you alert. Adding to it is stopwatch feature for the same time period. Hence, giving you two features at the price of one. A win-win situation for you.
The plus feature of the smart wall clock is the alarm. Be it waking you for work or keeping you alert for some important work, the alarm is your buddy. You can set multiple alarms with 16 different kinds of alarm-tones.
All the above features can be accessed by one tap on the remote control. The range of 15m is comparatively higher than any other smart wall clock. So, set it up in your room, living room, office, lift, front desk, café or any other place of your choice.

July 11, 2023 4:56 am

Amazon.com
Last update was on: July 11, 2023 4:56 am