This Wall Climbing Car Can Climb Walls and Rotates 360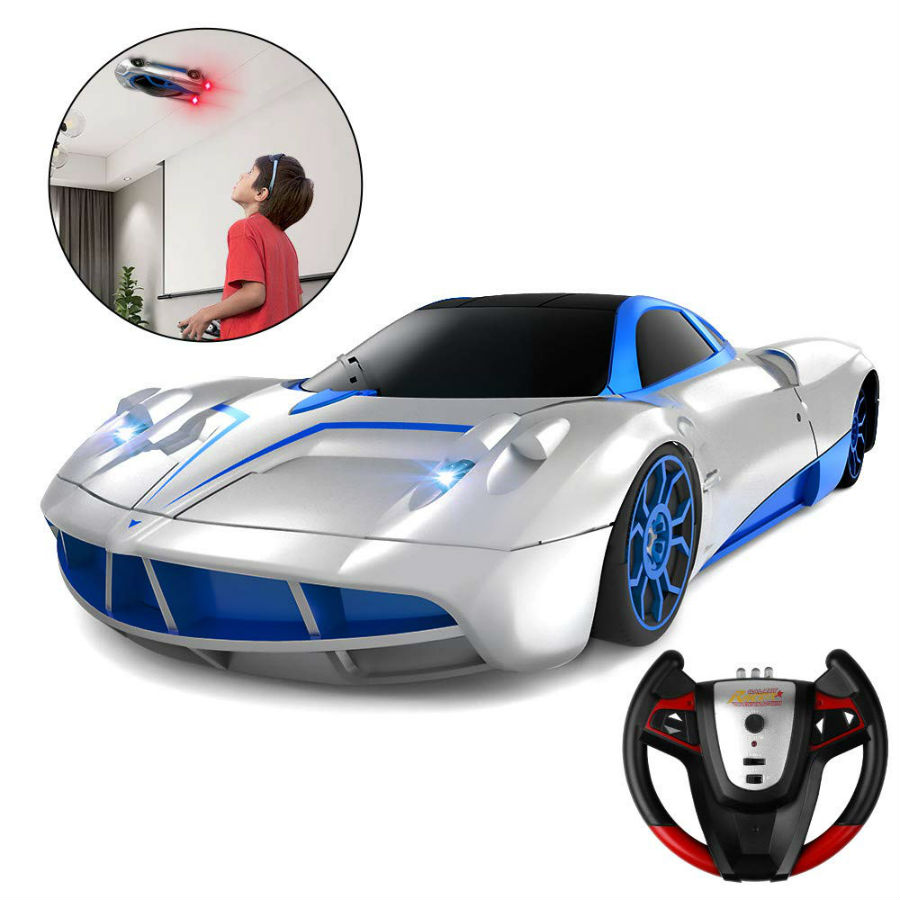 Have you ever wanted a car that can oppose gravity, spin 360 degrees at one place both clockwise and counterclockwise, and with easy control over the car? Then buy Sharkool's new 2019 model Wall Climbing Car will let you do all of these!
This Rechargeable Race Toy Car comes in two colors; one is white and the other one is blue. When you want to turn, the lights on the front and rear light up telling you which way you are turning. It even has easy charging.
There are two modes on is the "W" mode which lets your car play on the wall, ceiling, windows mirrors, and closets. If the car is on "G" mode then the car would go faster than other wall-climbing cars. The instructions are simple to understand, to drive the car.
There are other cars that can climb walls but, the new Sharkool one has the switches on the remote instead of the car. The remote looks like a real steering wheel so, it is very easy and comfortable to grab.
This Wall Climbing Car has a strong anti-collision device and a structure that is stable. It is also an anti-shock structure.
Wall Climbing Remote Car is sold for the affordable price of $21.99 for one and $43.98 for two. This is a fantastic toy car that can tell you which way you are going, it can spin 360 degrees both clockwise and counterclockwise, and you have easy control over the car.
I would say if this is your dream remote control car, then this offers the best fun for you.

September 20, 2023 9:19 pm

Amazon.com
Last update was on: September 20, 2023 9:19 pm