Remote Controlled Pac-Man Lamp with 12 retro Pac-Man sounds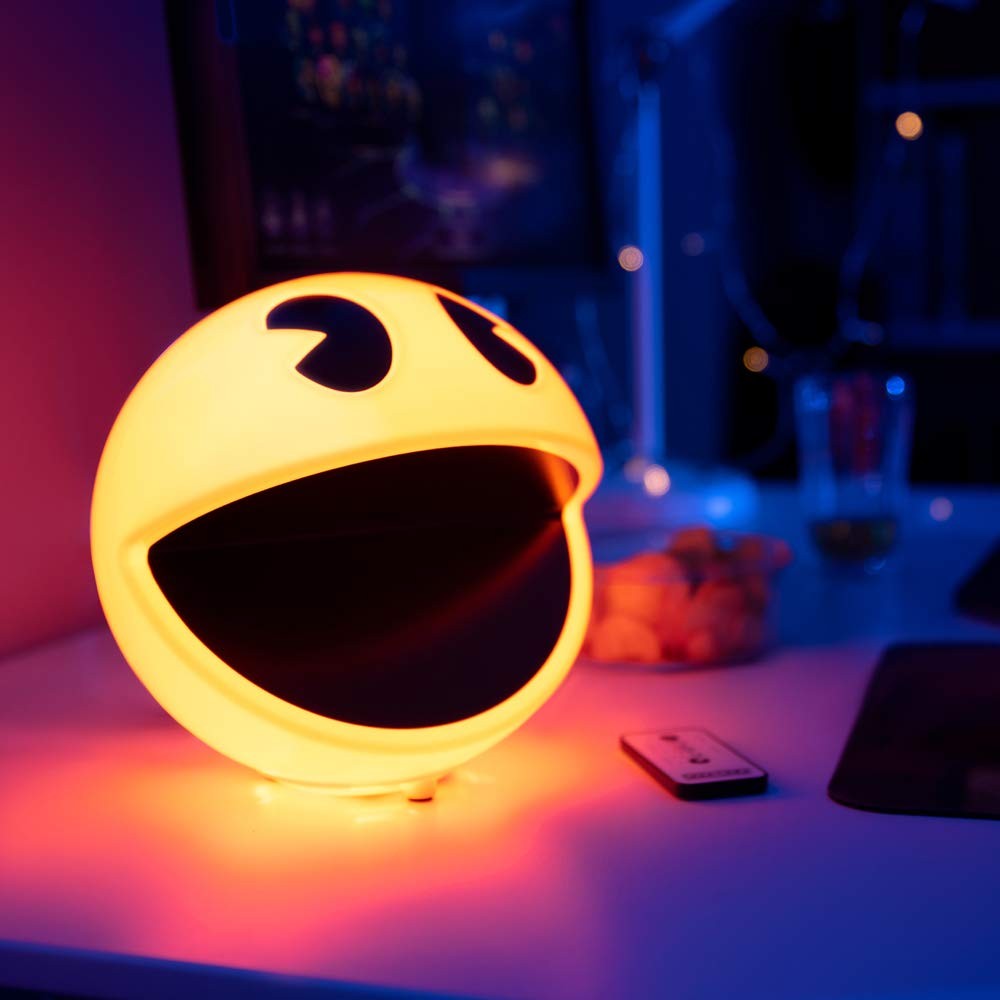 Whether you are a fan of Pac Man series of not, this Pac-Man lamp could become a great addition to your room. This lamp takes shape of a Pac-man with its bright yellow LED light that fills up your entire room. Its bold color will be a perfect fit for your room decoration, as well as a great addition to your collection.
Every set of this Pac-Man lamp comes with remote control. This allows you to turn on and off the lamp from distant. It also enables you to change the settings of the lamp, including adjusting how bright you want the light to be. It provides convenience in your room.
Plus, the lamp also has 12 retro sounds that you can find in the Pac-Man game. So, you can feel nostalgic by hearing the sound, especially if you are a true gamer. Make sure to bring the unique Pac-Man experience to your room. You can enjoy the familiar sound anytime you want.
You can power up this Pac-Man lamp by plugging it in. There is no need to insert batteries to the lamp. So, you do not need to replace any battery nor find the light of this lamp to be fading. But, it also tells you that this lamp is not that portable. You need to ensure that there is a power socket in the room.
With its cute and exclusive design, this Pac-Man lamp will become a nice gift for your loved ones. Both kids and adults will love this product. So, you can be sure that you can give it to anyone you want. Bring them to the magical world of Pac-Man!

December 3, 2023 3:41 pm

Amazon.com
Last update was on: December 3, 2023 3:41 pm