Samsung 1TB Portable SSD for Mac, PC, Android & IPhone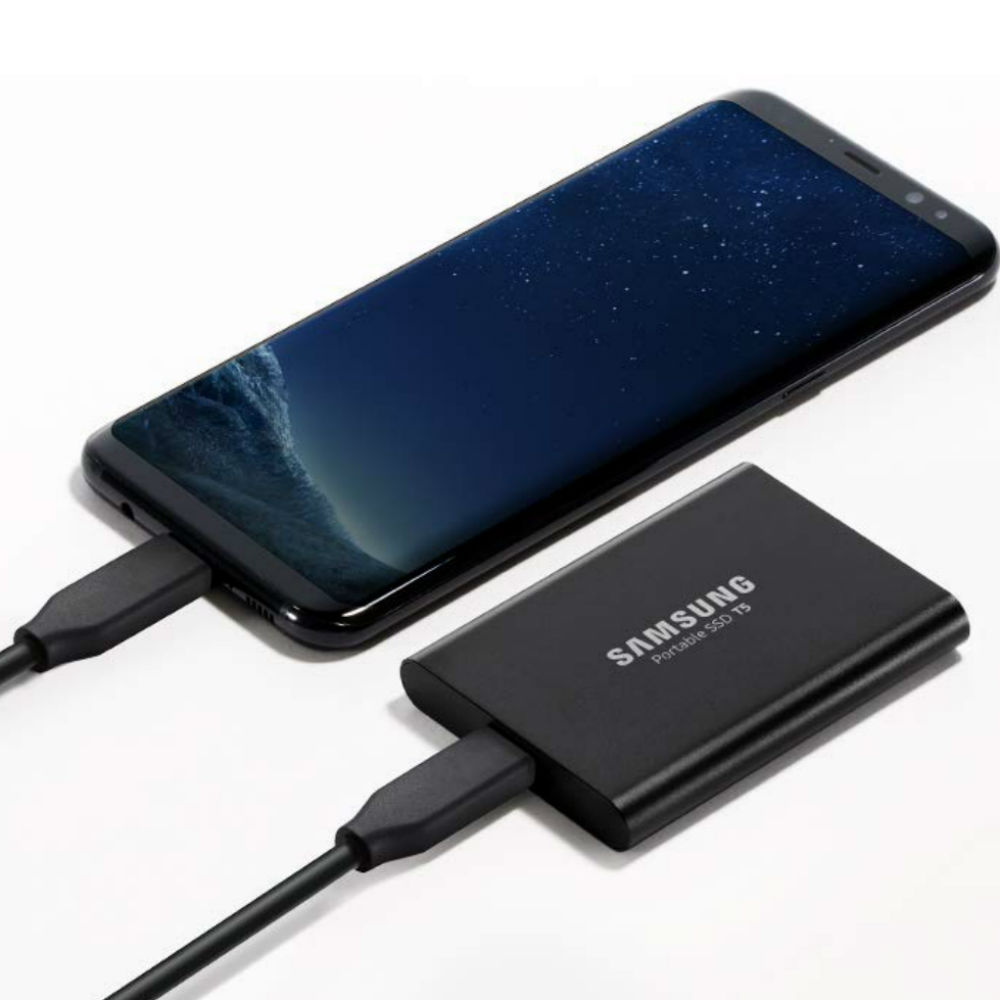 You no longer have to wait too long to backup your favorite videos and images. Samsung introduces T5 Portable SSD with fast writing and reading speed. No matter what. Have all your works and entertainments within your palm. It is a device that values your time and data wherever you go.
T5 comes in a sleek design with an entire metallic body in aluminum finishing. The Samsung SSD is available in alluring blue and deep black models. In fact, T5 SSD has no mobile parts like a traditional hard disk.
Furthermore, it can withstand drops up to 2 meters. SSD T5 gives ultimate security to your data, with optional password protection. The SSD can be connected to a wide range of devices. These include Macs, smartphones, PCs and other devices. Additionally, they provide USB Type-C to C and Type-C to A cable. Hence, giving flawless connection possibility.
T5 is up to 4.9*faster than external HDDs. It Enables high-speed data transfer between your devices. It possesses super fast Read-Write speeds and helps for quicker file transfer. Since they have no moving parts, the device is absolutely a safe gadget. T5 SSD is more reliable with shock damages. The Samsung T5 Portable SSD is such an external SSD with solid fast read/write speeds.
Samsung T5 Portable SSD provides you the freedom to work and entertain yourself. Acquire this handy storage device quickly. And keep your moments with you wherever you go. And store your data with no worries about running out memory. In addition, they provide a 3-year warranty for the device.

September 27, 2023 5:39 pm

Amazon.com
Last update was on: September 27, 2023 5:39 pm