Train Kids' Creativity with Wooden Puzzle Building Kit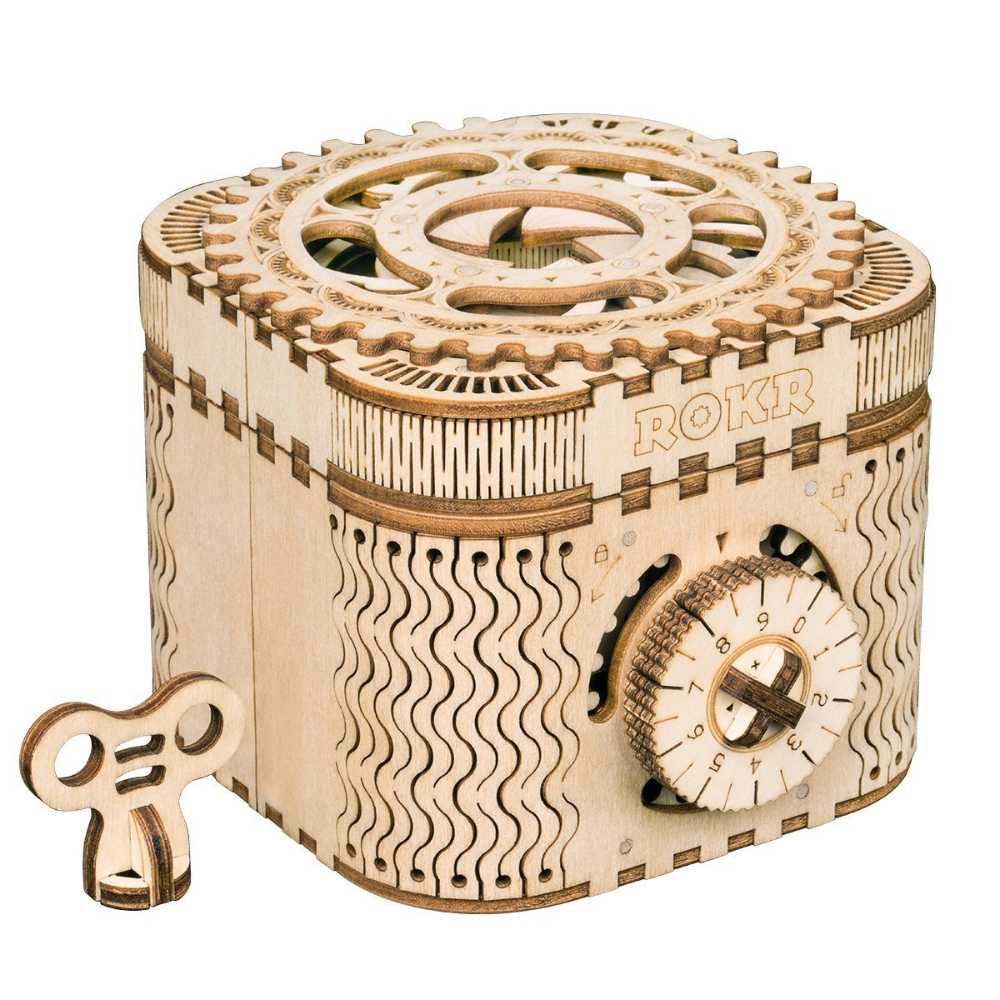 This wooden puzzle building kit by ROKR will help you train your creative mind. You can play it anytime you want to ensure that your creativity stays sharp. The activity that you can do with this building kit will feed your brain. So, you can optimize the work of your brain using this set of engineering kits.
The rotary knob located in the front of this wooden puzzle building kit functions as a lock. So, you need to enter the password to open the box. This makes it safe from anyone who is not authorized to use it. You can set the password when assembling the building kits.
At the back of this wooden puzzle building kit, there are two holes. You can insert the key that comes with this set to the hole. So, you can open the inner tray within the box. Rotate it again and you will open the small space at the top of the box. This wooden building kit is perfect as a gift for your loved ones.
You need to remember your password well because you cannot change it again. Also, you can see the instructions of entering the password at the bottom of the box. You need to rotate the knob anticlockwise, clockwise, then anticlockwise to open it.
Inside this wooden puzzle, you will find a tray in which you can put anything on it. This is best for keeping your secret or precious small things, like a wedding ring or secret keys. To get the box operating well, you need to be sure you assemble every part with precision though.

September 27, 2023 2:05 pm

Amazon.com
Last update was on: September 27, 2023 2:05 pm