3D Wooden Puzzle Music Box, Adds Fantasy to Your Relaxation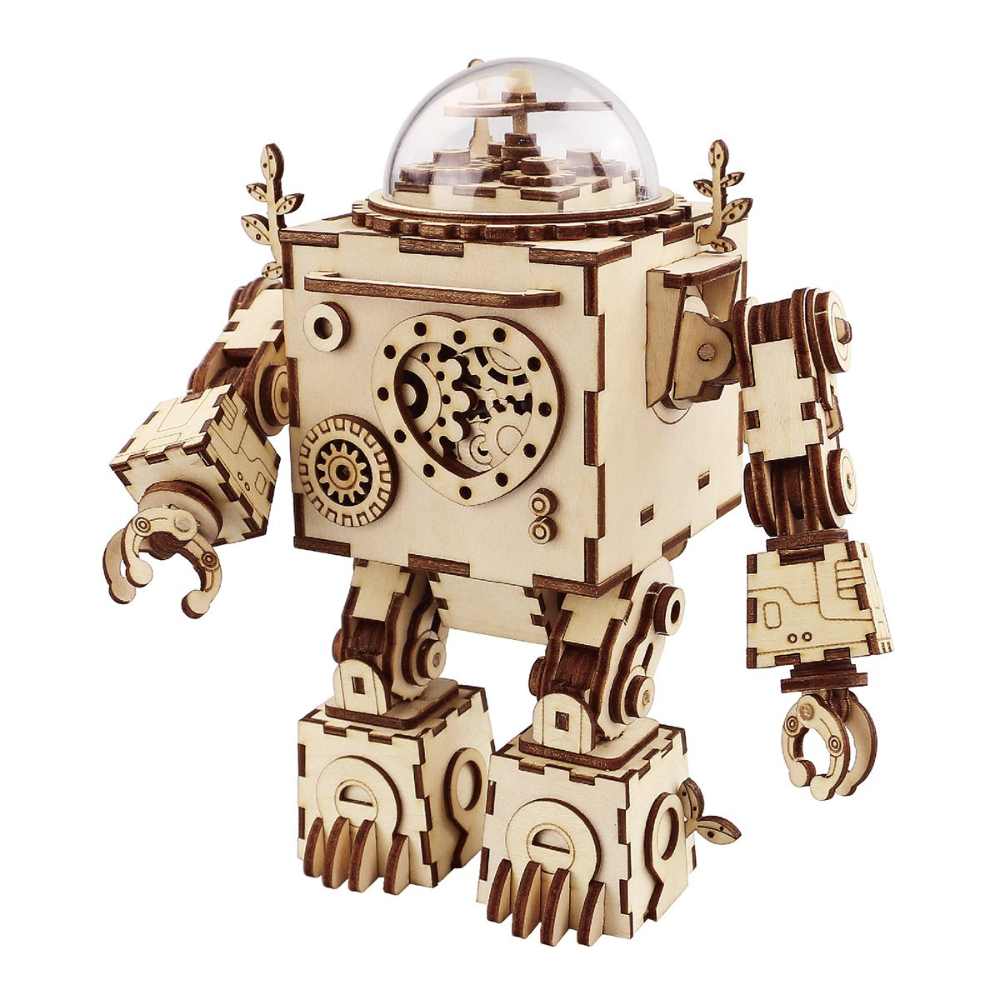 If you love relaxing while enjoying music, you can try this wooden puzzle music box by ROBOTIME. This music box provides you relaxing music while giving you a unique figure in your living room. So, you can also put it as a decoration to the room. Its melancholic will give you quality relaxation time for sure.
With laser cutting technology, you can expect great precision from this puzzle set. So, you do not need to worry about losing any part of the set as each of them attaches with great precision. You can even test the strength of the attachment by yourself.
Plus, this wooden puzzle music box takes shape of a futuristic robot. This is very unique and modern for sure. So, it can become a great addition to your collection. This robot will decorate your room with its solid and unique shape. Plus, you can change the pose of this robot any way you want.
Plus, this wooden puzzle music box has a light switch at its back. When you turn it on, the light inside the heart-shaped hole within its chest will light up. So, you can still find this product and turn the music on even in the dark. Also, this heart-shaped light becomes another reason why you need to buy this product.
You can play the music from this music box anytime you want. The title of the music itself is the Cycle of Happiness. Orpheus, the robot's name, will play it every time you turn it on. This music is perfect for triggering your inspirations. So, you can be more productive at work.

September 27, 2023 9:52 pm

Amazon.com
Last update was on: September 27, 2023 9:52 pm