A Pure Made Bamboo Expandable Kitchen Drawer Organizer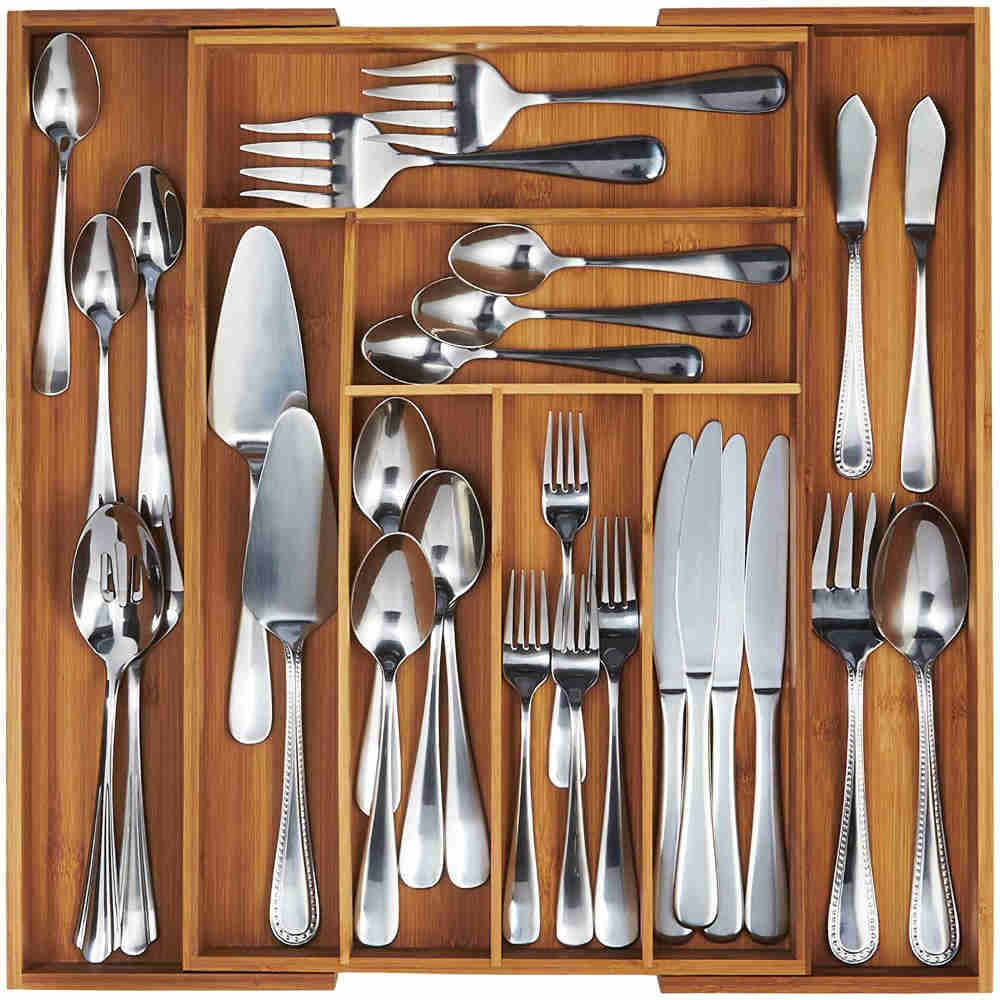 Kitchens always turn messy after each use. This problem we can never overcome. Also, we fall short of space in our kitchen every now and then. This expandable kitchen drawer is a solution for all our kitchen messes.
This is a perfect kitchen utensils organizer for small spaces. Often we have small kitchens in our apartments. Also, it is a difficult job to keep small kitchen accessories organized. This bamboo expandable kitchen drawer is perfect for organizing your kitchen.
This bamboo drawer is made of pure bamboo. So, it is 100% eco-friendly.  The drawer fits in all standard size utility drawers. So, now your small tools will not roll here and there. Also, it is a lot easier to find out small things in this compartmental drawer. The drawer comes with 6 compartments. When expanded it becomes an 8 compartment drawer.
The compartments of the expandable kitchen drawer are perfect for keeping all small cooking tools. Also, you can use this drawer for organizing makeup, office accessories, and craft supplies. So, this is a multipurpose drawer. This multipurpose drawer is must-have for all messy people.
This expandable kitchen drawer is 18*12-3/4*2 inches in dimensions. If you expand it, it becomes 18*19*2 inches in dimensions. Also, it weighs just 3.53 pounds. So, it is a light-weight organizer with multiple uses. Also, it comes with a one year warranty.
This expandable kitchen drawer is a stunning kitchen accessory cum organizer. You can buy it for your kitchen or other utilities. Also, you can gift this to your boyfriend, sister, brother or any friend who is always messy. This will help them stay a little more organized.