Digital to Analog Audio Converter from PROZOG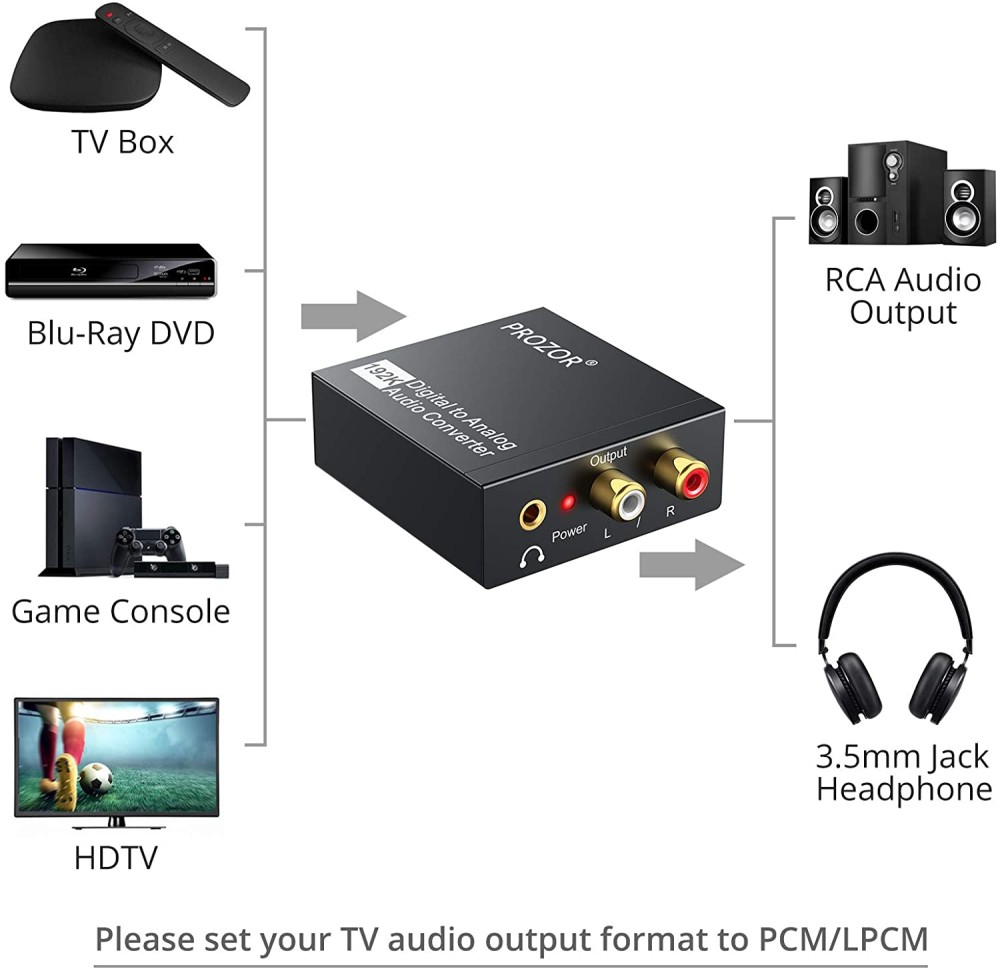 Many of the newest electronic devices like smart TV, PS4, etc only contain digital output ports like Coaxial, Toslink, etc. Some also lack 3.5mm headphone jacks as a move towards wireless future. A Good Digital to Analog Audio Converter comes in handy in these situations.
This PROZOR Audio Converter Converts Coaxial or Toslink digital PCM audio signals to analog L/R RCA and 3.5mm Jack audio simultaneously. It uses Powered by CS8416 Chipset. Which increases its efficiency and also supports the sampling rate at 32KHz, 44.1KHz, 48KHz, 96KHz, and 192KHz. With 24bit S/ PDIF Incoming Bit Stream on Left and Right Channels. The compact size (weighing only 90g) and sturdy full-metal housing make it very easy to carry it around. It Supports Uncompressed 2 channel LPCM or PCM Digital Audio Signal Output. While also providing electromagnetic noise-free transmission.
This device is very easy to install and simple to operate. It can be used for PS3, PS4, Xbox, Blu-ray Player, HD DVD, Home Cinema Systems, AV Amps, etc. This device very useful if your smart TV lacks a 3.5 mm headphone jack. You can easily connect this Audio Converter to your smart TV and connect your headphones to it. It is as simple as that!
The package comes with PROZOR digital to analog audio converter, Toslink cable (Optical cable), USB power cable, and User manual Note. The FCC RoHS Certification is there for its safety with 18 months warranty. This makes it one of the best deals for an audio converter. Check it out.

December 6, 2023 10:30 pm

Amazon.com
Last update was on: December 6, 2023 10:30 pm