A Porthole Infuser For All Infusion Drink Enthusiast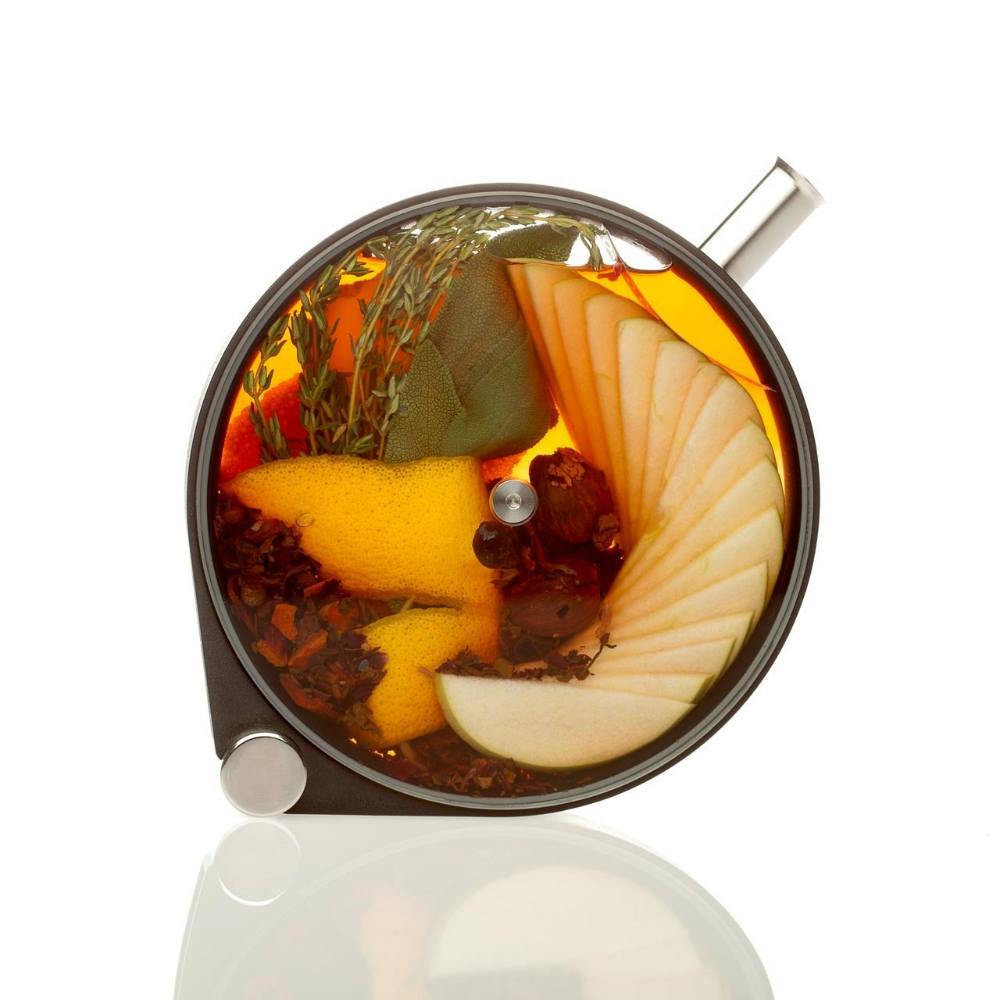 Infusion tea, cocktails are the new trend. You can see exclusive porthole infuser even in bars and hotels now. So basically, an infusion is to incorporate flavors of fruits, herbs or spices in water, tea or drink. Sangria is a popular drink where the flavors of the fruit are infused in wine. So, you can have great infusion teas and drinks easily with this unique porthole infuser.
This porthole acts as a window to the world of infusion. The porthole became famous from The Aviary in Chicago. The bar chefs use the custom made creation of Martin Kastner. Soon after that, it came for retail sale. It is very famous amongst infusion drink enthusiasts.
The porthole infuser looks really unique. It comes with glass panes in both sides. So, you can see your infusions inside. For a unique look, you can arrange the fruits or herbs in a different way. So, with this, you can have your early morning cinnamon infused water in style.
The package contains one presentational box, one recipe booklet (if you are new in the world of infusion, no worries), one assembly booklet, and one accessory box. This accessory box includes three filter screens for varying densities, silicone cap, hex key and a set of alternative thumbscrews.
So, you can get a great infusion with the perfect recipes and a goof installation of the porthole. You should practice with normal water a few times before starting off with infusions. This porthole infuser is an ideal gift for all infusion lovers. So, buy it for yourself and enjoy the world of fantastic infusions. Also, gift to your loved ones and make them happy.

September 28, 2023 1:42 am

Amazon.com
Last update was on: September 28, 2023 1:42 am