Personalized Coffee Mug For The Awesome Husband Of Yours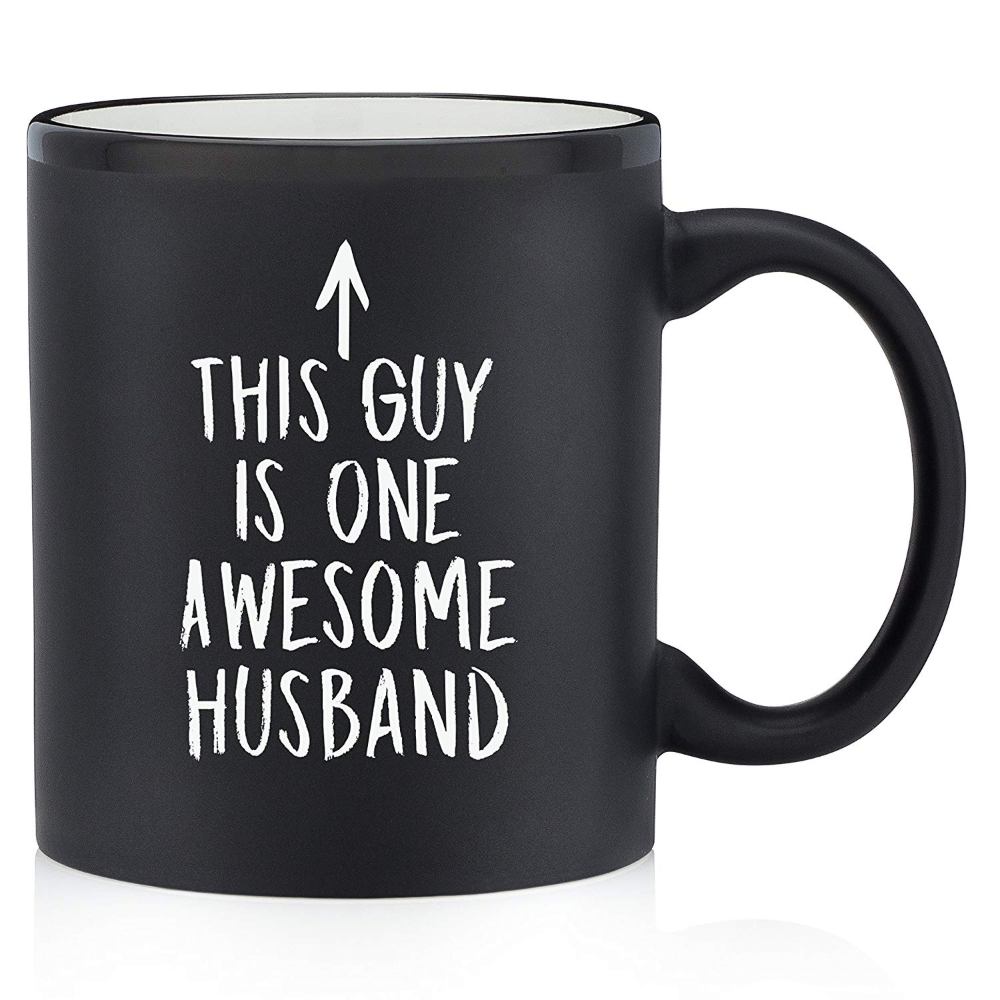 Coffee mugs are not just kitchen accessories. Nowadays coffee mugs are the best gifts to express your feeling with quotes on it. This personalized coffee mug is the best of its kind. The coffee mug is made especially to gift to your awesome husband.
The matte black color of the personalized coffee mug is enough to catch attention. This attention seeker is more special with the message printed on it. Also, the message is printed in white which makes it look absolutely stunning. The quote is printed on both the sides of the mug.
The high-quality ceramic mug is easy to clean and maintain. The personalized coffee mug is both dishwasher and microwave safe. The capacity of the mug is 11 ounces which perfect for having coffee or tea. So, it is also handy.  It makes it more desirable and fit for regular use.
The quote reads as "this guy is one awesome husband" with an arrow upwards. So, every time your husband sips he gets to see the message with the arrow pointing him. Isn't that cute? Also, it will make him feel loved always.
There are times when we forget to express our love for our precious husband. This cup will do that anytime. Even, this personalized coffee mug can be gifted after some fight between you two. It is a better way to say sorry. This mug is a perfect gift for husband on all occasions.
The mug comes with a white box and colored tissues. The packaging is safe and there are no chances of breaking. So, order this coffee mug and show your never-ending love this Valentine's day.

September 14, 2023 2:12 am

Amazon.com
Last update was on: September 14, 2023 2:12 am