Super Mario Brothers Heat Changing Ceramic Coffee Mug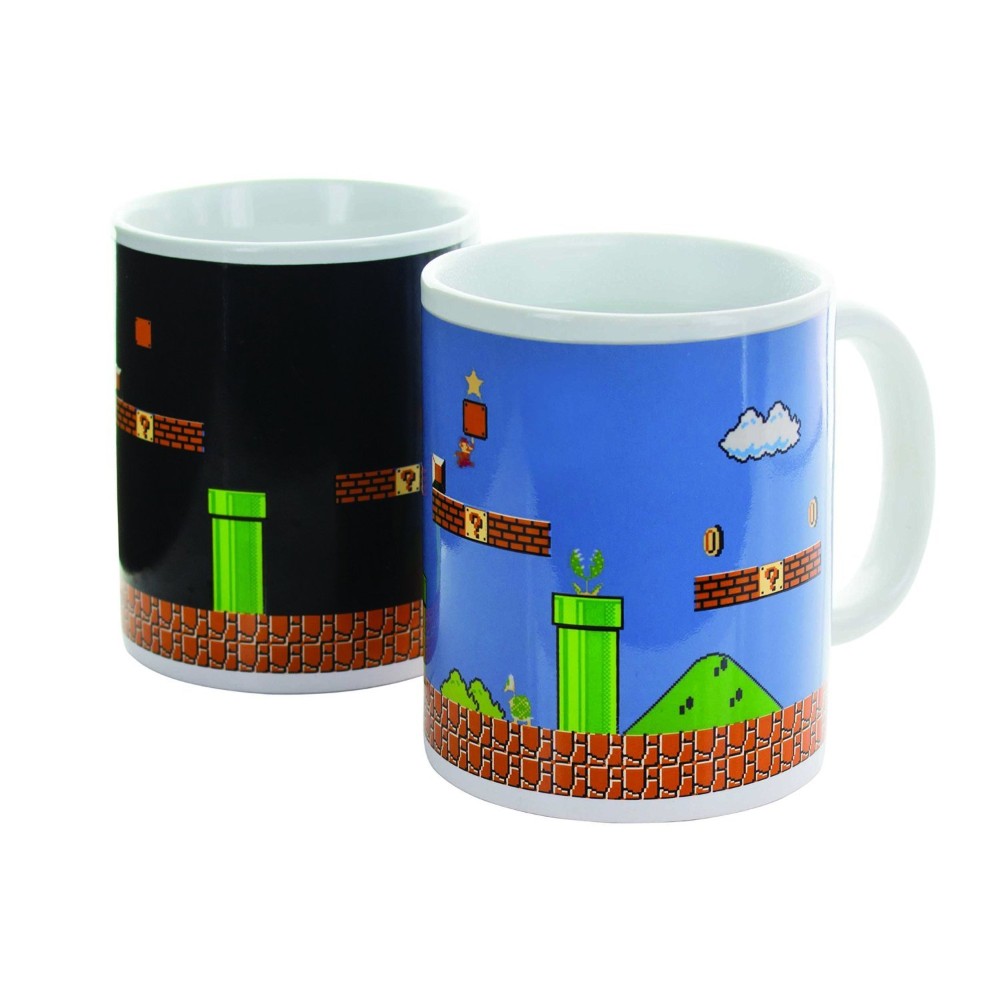 Coffee mugs are one thing that makes coffee even more amazing. Drinking coffee in your favorite mug defines everyone's a happy time. Our product is sure to become your favorite. Take a look at this color changing mug by Paladone.
This mug is from the collector's edition. Who doesn't remember Super Mario? Everyone has played the game at least once in their childhood. This mug takes its inspiration from the classic video game. Released in the 1980s, Mario drove a lot of fans towards itself. For an obsessed Mario fan, this will make a great gift.
You can even start conversations with this mug. A bonus for you. This mug is sure to start a conversation in the office or the coffee shop. Its iconic Mario print will have everyone talking about it. So, if you are not good at initiating conversations, this mug is the one for you. Give it to someone with hot coffee in it and see how the ice breaks. Let's talk about its color changing abilities.
This product has a dimension of 4 x 4 x 4 inches. Also, it weighs 10.6 ounces only. Get this color changing mug and see the crazy magic that will happen.
The mug has a plain Mario level background when it is cold. But once you pour something hot in it, the background color and extra details appear. Coins, enemies, clouds, and Mario himself will appear!. Our color changing mug makes for a perfect gift. This gift is perfect for super Mario bros. or classics fans.

September 22, 2023 12:48 am

Amazon.com
Last update was on: September 22, 2023 12:48 am