Kids Pod Swing Seat for Indoor and Outdoor Use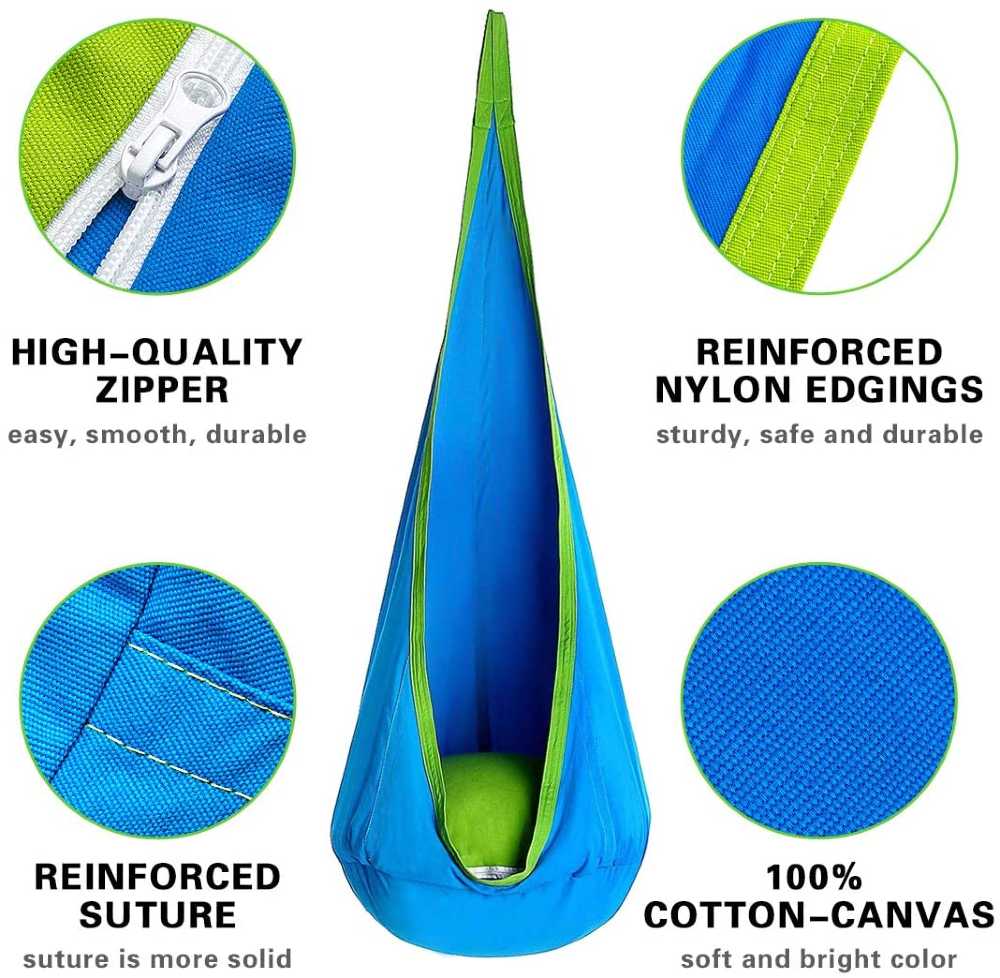 Want something that your kids can play with, but without making a mess and minus the chaos? This kids' pod swing seat by Outree is a perfect choice. Everybody loves sitting and relaxing on a swing seat.
Not only will this give your children a warm and peaceful place to lay, but it also provides a sense of safety to them. Your kids will feel safe along with a feeling that they have their own space to chill at. This will soothe their sensations which will make them relax. What better than to get your kids' mind relaxed so they can study or play with the fullest of their focus.
Made with 100% cotton-canvas, the material is soft, warm, and breathable. This makes the hammock chair comfortable to sit in while your child is reading, watching TV, and much more. A great choice for sensory swing, the kids' pod swing seat is high quality and safe. While getting something for their kids, a parent's top concern is safety for their kids. Designed with reinforced edgings, it is double stitched to increase safety.
No need to worry about the mold problem as there's a soft PVC air cushion for that. With the ability to support up to 100 pounds, you can easily take down the swing and store it away at any time.
Allowing for Universal usage, this kids' pod swing seat is great for indoor as well as outdoor use. Hang it from your ceiling, from the tree, or make an addition to your child's room. Easy to install and use, this swing seat comes with all the hardware included.
With an adjustable nylon belt, there are two kinds of screws. The expansion bolt is for concrete whereas the screw is for wooden. Get home this kids pod swing seat for your child, which will be a great home decor as well.

September 27, 2023 7:13 pm

Amazon.com
Last update was on: September 27, 2023 7:13 pm