A Multifunctional Bamboo Chopping Board For Easier Meal Preparation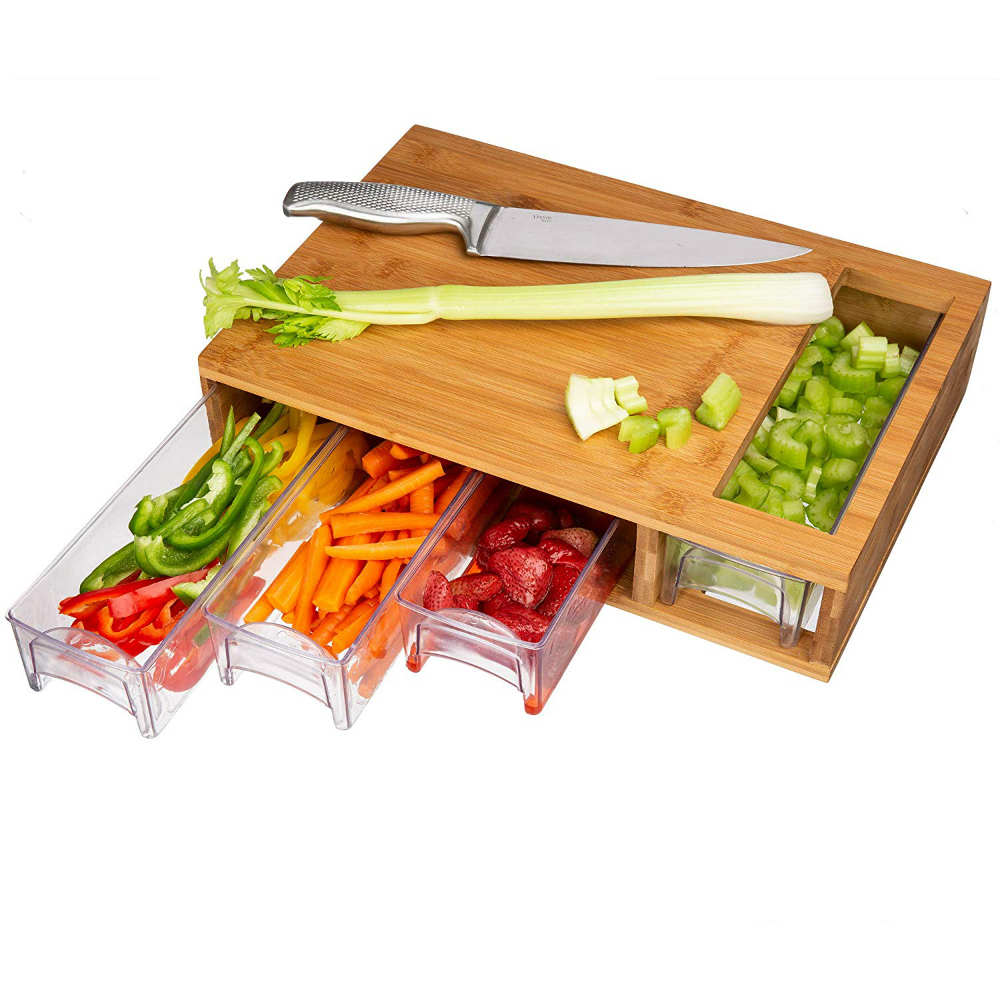 A good chopper board is not a luxury but a necessity. Also, there is a number of kinds of chopper board in the market. It is seen that bamboo chopper boards are the best amongst all. This multifunctional Bamboo chopping board comes with storage as an additional feature.
All of us who works in the kitchen is aware of the struggle of transferring chopped vegetables from the board. This multifunctional chopping board is an innovative invention. It solves our problem of transferring vegetables to separate bowls. This chopping board comes with drawers where you can transfer your chopped vegetables instantly. So, there is no hassle of separate containers for storing chopped veggies.
Bamboo chopper boards are safe to use. Plastic chopper boards often chip off with regular cutting and washing. So, there are chances of mixing of toxic plastics in your food. Also, the sharpness of knives reduces in plastic chopping boards.
This multifunctional bamboo chopping board has four drawers. It has a wide opening and food slips in easily into the drawers. Also, the plastic trays are easy to clean and light in weight. The naturally antibacterial bamboo chopping board is very easy to clean. You can clean it with soapy water.
The 100% eco-friendly multifunctional bamboo chopping board is of 16*10.5*3.5 inches dimension. So, it is really easy to chop veggies and fruits on it. Also, you can chop meat on fish as per your requirement. This chopping board weighs around 6.38 pounds. So, you can store this lightweight chopping board at any part of your kitchen.
This is an absolute necessity for an easy meal preparation procedure. Also, you can gift it to the ladies of your life and they will be ever thankful.

September 27, 2023 9:22 pm

Amazon.com
Last update was on: September 27, 2023 9:22 pm