Mini Bluetooth Keyboard with Compact And Portable TouchPad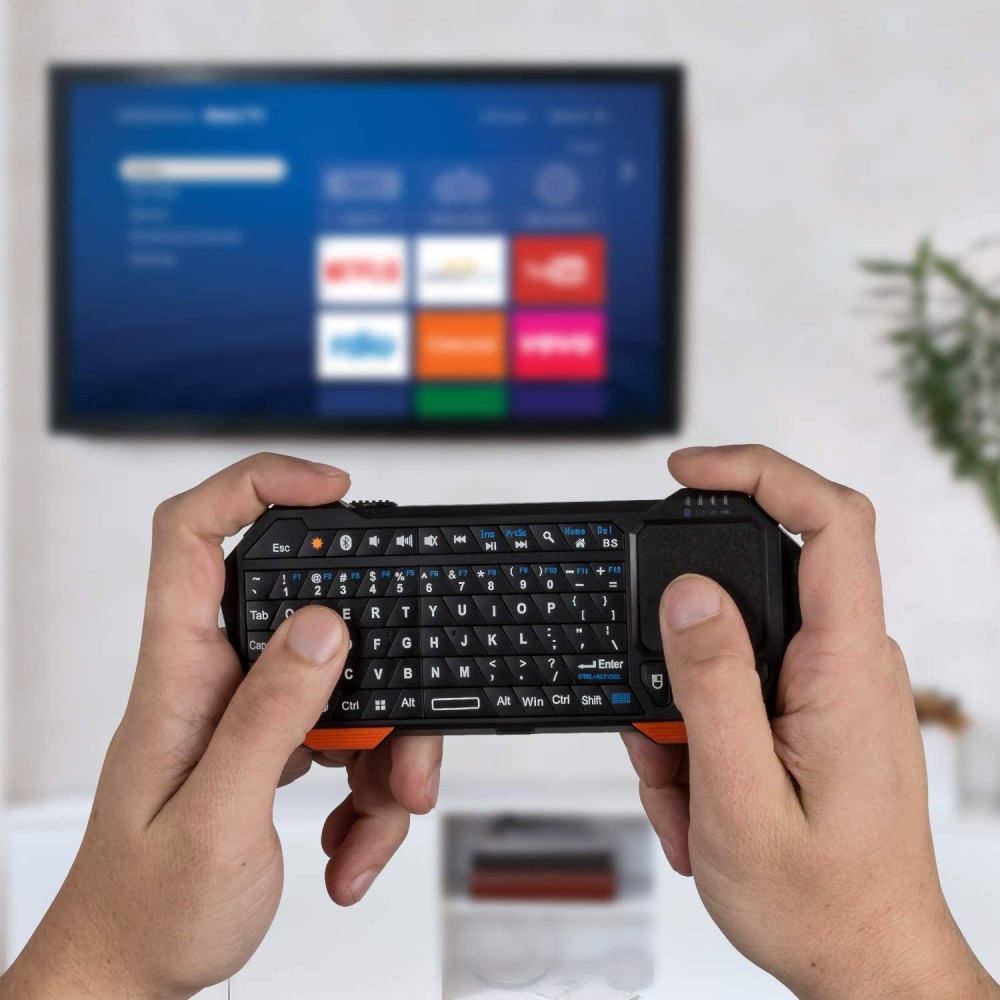 Bluetooth is a wireless technology that has converted our lives much more convenient than before. The boring old gadgets are now easy to carry around and use. This Innovative and compact Mini Bluetooth Keyboard with a touchpad that provides comfort. It is also combined with the freedom of wireless connectivity.
Connect to all of your favorite devices with this wireless keyboard. With a working range of approx 33ft, you can easily connect to Bluetooth devices such as PC, Smart TV, PS4, Smartphones, etc. It is designed in such a way that it fits in your palm perfectly. It also comes with a touchpad. So you can navigate the cursor easily with your thumb without having to touch your screen, mouse, or keyboard. This makes it perfect for web browsing, searching, etc. And for gamers, You can also comfortably play video games on tablets/laptops or smartphones.
This Mini Bluetooth Keyboard is also backlit. This makes it perfect for use in dark environments. The Built-in rechargeable lithium-ion battery with up to 10 days of continuous working time and up to 50 days of standby time.  The LED indicators notify when the battery is low and when it is fully charged. You can charge using the included USB cable with any standard USB charger. This Mini Bluetooth Keyboard is highly compatible.  You can connect through Bluetooth with a multitude of devices, such as Apple TV, Amazon Fire Stick, Google TV, PlayStation 4, HTPC/IPTVVR Glasses (Virtual Reality), smartphones (Android/Windows), notebooks, laptops and more!
Limited lifetime warranty offered makes it one of the best deals on a Mini Bluetooth Keyboard. And it makes for a wonderful gift to your friends, relatives, or loved ones.

September 27, 2023 9:33 pm

Amazon.com
Last update was on: September 27, 2023 9:33 pm