MagicBiu 3D Printing Pen for Artists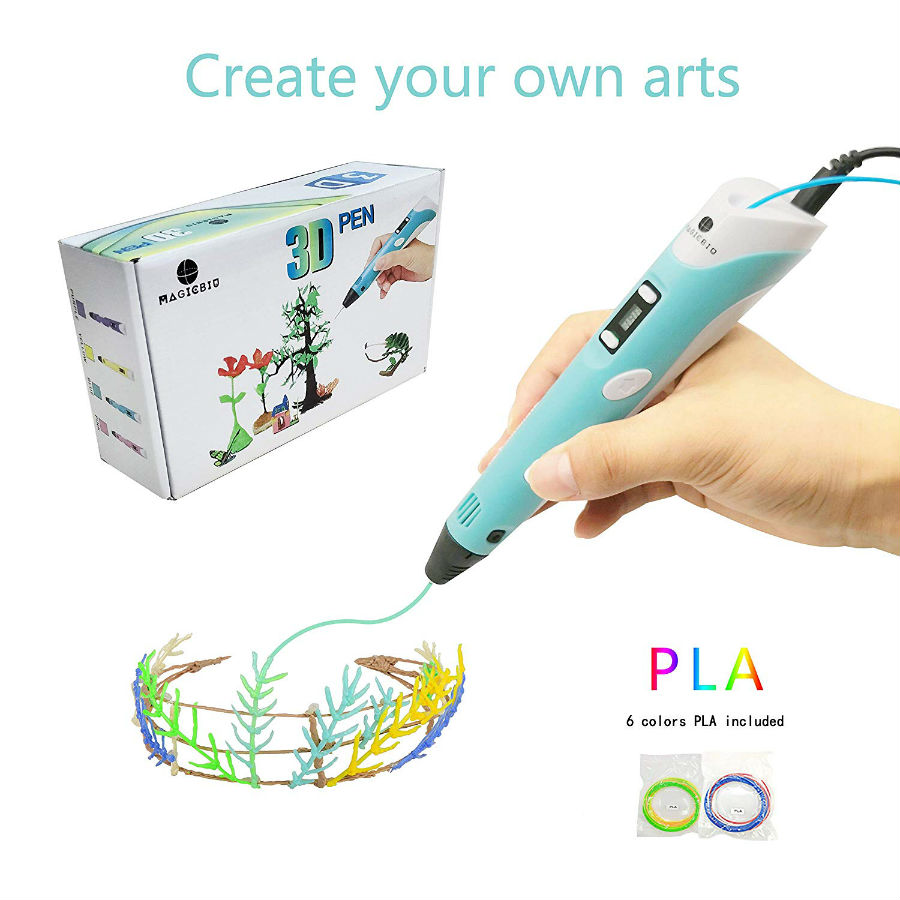 The 3D Printing Pen is a must-have tool if you're a creative artist. It makes it so easy to print designs with a pen. Getting a 3D print of a drawing which you just made is now easier than ever. You can make your ideas live with the 3D Printing Pen. Furthermore, it is quite costly to get a 3D Print of your favorite design. In case of getting it from a printing shop. So to your rescue, comes the MagicBiu 3D Printing Pen which in turn is cheap, capable and gives you a choice of making the design look more alive.
MagicBiu 3D Pen works in a manner which helps you to create stunning models. It is a plug and play device which heats a filament to a certain temperature. It is quite suitable for drawing, and it cools down really fast after the use.
Furthermore, it comes with auto sleep functions, and its design makes sure that it remains entirely safe for kids and is non-toxic and odorless. To add extra fun, it comes with six different colors of 1.75mm PLA Filament for you to make colorful designs. Out of the six colors, three glows in the dark which gives 3D Printed models a completely different look.
MagicBiu 3D Pen comes with three different adjustable printing modes. These modes ensure that you make 3D models a lot faster. An advanced LCD screen displays the current style. Loading a new filament is comfortable with the filament import hole, this makes it a unique product over other 3D Pens.
It also packs a PVC drawing board, one power adapter, and two drawing stencils to give you a head start with drawing 3D printed models. Overall this is a unique product to gift someone who loves art and drawing 3D models.

December 6, 2023 8:27 pm

Amazon.com
Last update was on: December 6, 2023 8:27 pm