Get The Lego New York City To Complete Your Lego Collection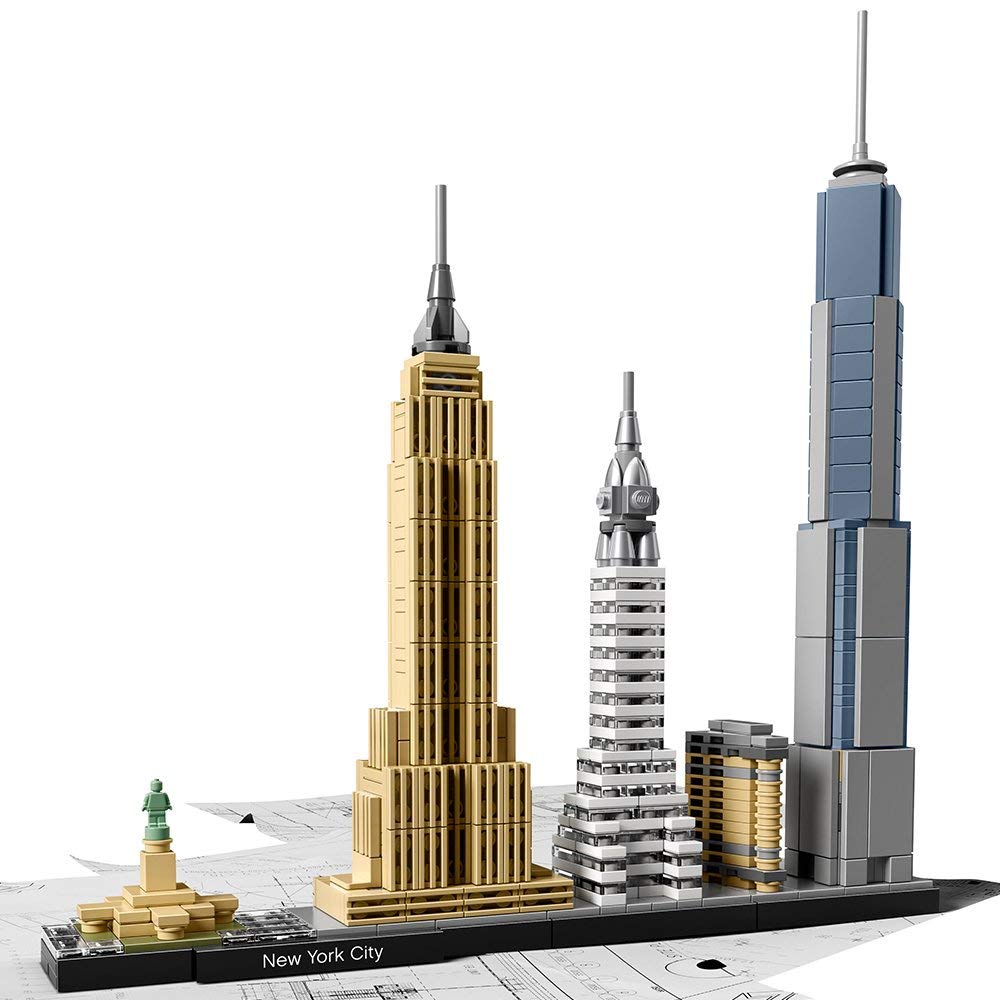 Do you have a huge Lego set and you still feel like it is incomplete? Not anymore! With this new Lego toy, you will finally feel the satisfaction of having a complete Lego set. The Lego lovers will absolutely love this Lego edition of New York City Skyline. This Lego Architecture set has New York's most featured buildings in one box.
The Lego Architecture Set New York edition features 5 of Ney York's featured skyline buildings. The model has the Statue of Liberty, Empire State Building, Flatiron Building, Chrysler Building, and the One World Trade Center.
Inside the box, besides the buildings' Lego parts, there is a collectible booklet that contains information about the buildings, their designs and histories. The Lego Architecture building toys can be used with other Lego parts to create different designs.
The Lego New York City edition is a great collectible piece for kids at every age. Whether it's for your kids' bedroom, your men cave or your office, this toy is a perfect model to display. With the measures of 10 inches high, 9 inches wide and 1 inch deep, the Lego New York City Skyline Model does not take too much space at all.
This Lego Architecture Set is a great gift for your kids, your Lego loving friends, and for architecture or history enthusiasts. Also, this set is a great opportunity to teach your kids about the history of these buildings and architecture.

December 7, 2023 12:37 am

Amazon.com
Last update was on: December 7, 2023 12:37 am