An Programmable LED Bluetooth Speaker With Pixel Art Creation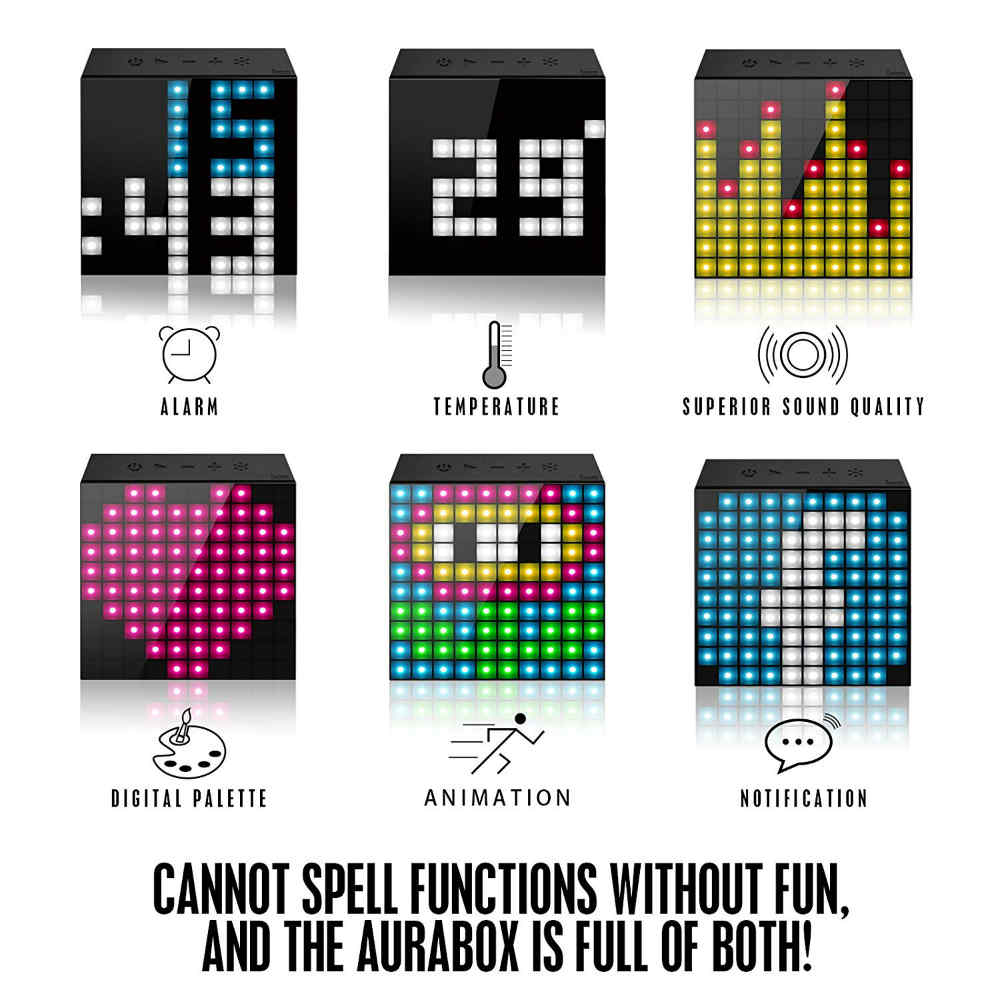 We all love to listen to our favorite music in our free times. It acts as a stress buster and can enhance our mood as well. This LED Bluetooth speaker delivers the finest sound quality with enhanced bass. Also, it has a 5w full-range driver with a passive radiator to deliver amazing results.
The LED Bluetooth speaker also has 10 x 10 programmable RGB LED to create an astonishing craft. So, you can make different designs with your creativity and crafting skills. You can make a single frame of pixel art and can link it together to create an animated clip. Also, it comes with a gallery to save your works.
The LED Bluetooth speaker will make you sleep in a healthy way even in your worst nights. This product also has customized sleep aid with in-built scenery profiles. Simply set the alarm and wake up in a more refreshing way. So, now you can wake up on time to start the next day with the same energy and passion.
This product looks more appealing and attractive. It is the first, pixel art smart LED Bluetooth speaker. Also, you will be surprised by the wonderful sound quality of this speaker. So, it is the best thing you can buy for yourself and for others as well.
This product helps you to create your pixel art on it. When you listen enough to music, you can use it as an alarm. That small and compact product will help you to get ready on time in the morning. So, you will never lose some important meeting. Also, you can reach school on time every day.
So, buy this LED Bluetooth speaker that features 3D digital calculation. Also, it is fully compatible with IOS and Andriod and supports third-party music application. You can gift it to the kids and your colleagues as well.

December 6, 2023 10:11 pm

Amazon.com
Last update was on: December 6, 2023 10:11 pm