Spoon Holder Bracket Clip Suitable For All Pots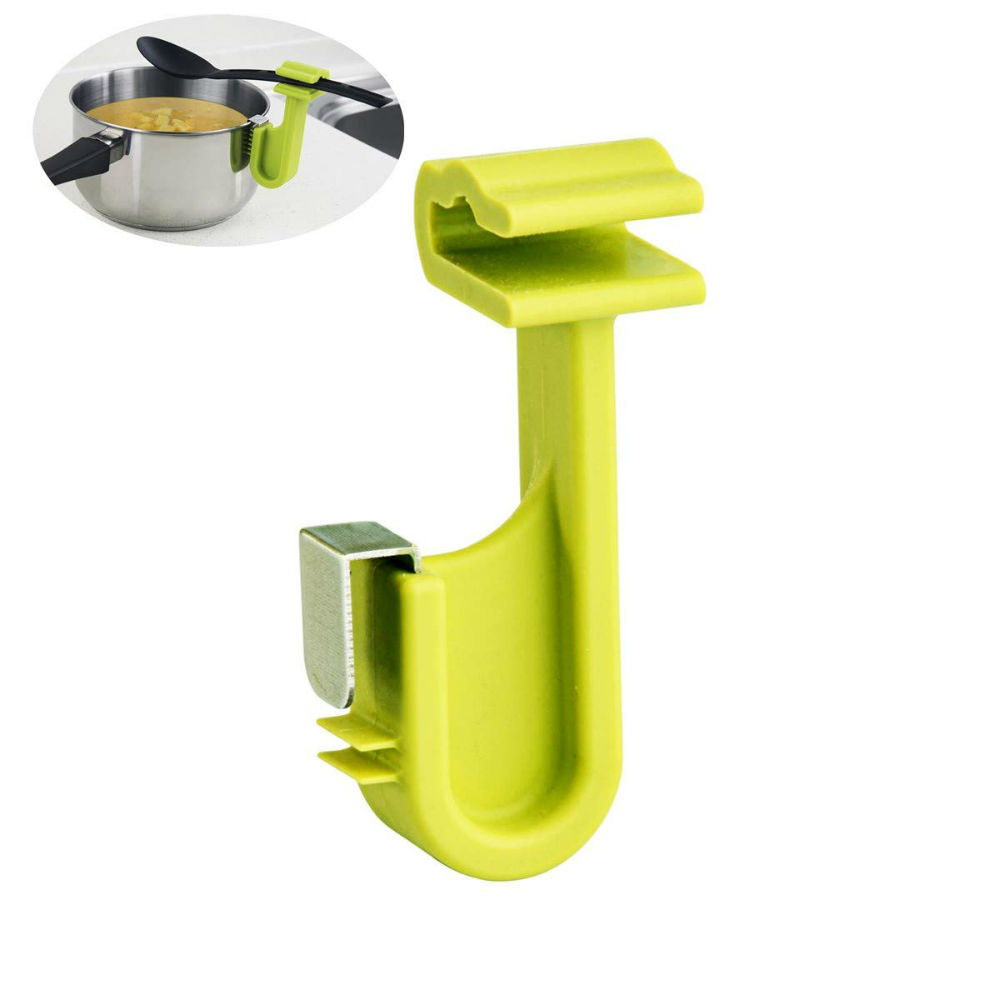 When you cook soup or stew food, the spoon kept in the pan for a long time becomes very hot. Then you need a place where you can put the spoon temporarily. Putting the spoon on the table is not hygienic. So where to place the spoon now? The LaWei spoon holder bracket clip serves this purpose.
Although it fulfills a single purpose, you find a temporary placement space for the spoon with this innovative spoon holder bracket clip. The product is durable, a combination of food-grade silicone and stainless steel.
To use the spoon holder clip correctly, fit the stainless steel slot of the product straight into the edge of the soup pan. Then place the spoon on the silicon slot from the side. The product is designed in order to save space and make the environment look organized. Even when the product is not in use, it requires a little bit of space only.
This 2.1 x 4.1 x 1.3 inches spoon holder is light in weight and makes use of high-temperature resistant functions to the fullest. When stained with oil, the spoon holder can be easily cleaned with the detergent. This silicon spoon holder clip is an awesome addition to your kitchen basics.
Want it to gift it to someone? Yes, this new spoon holder clip can be a perfect gift for your loved ones. Mostly you are unable to find a temporary space to put the spoon during cooking soup and stewing food. With this spoon holder bracket clip, you can keep your spoon at the right place.

September 20, 2023 7:20 pm

Amazon.com
Last update was on: September 20, 2023 7:20 pm