An Innovative Pet Water Fountain To Provide Clean Water for Cat & Dog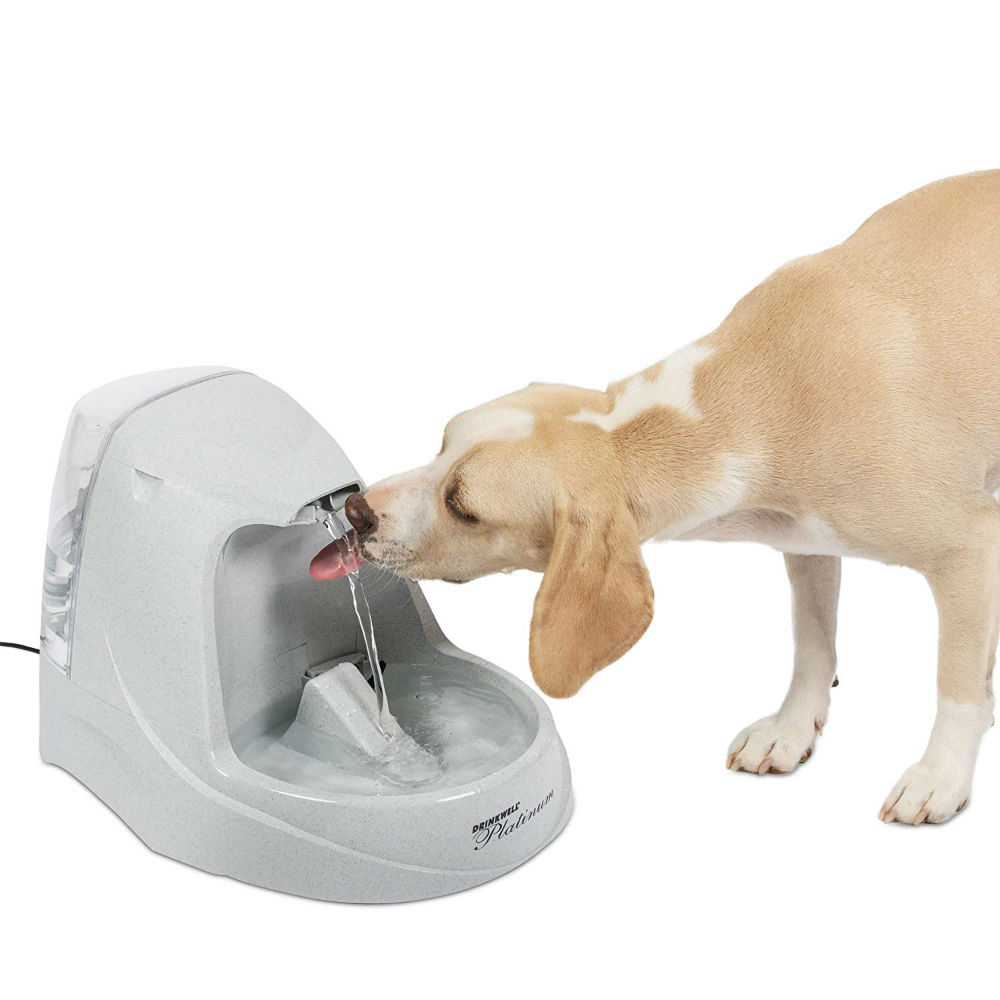 We all know how our dogs and cats hate to drink water. All pet owners have to face this issue. Also, it is very important to keep them hydrated. So, we always have to find out tricks to make them drink water. This innovative pet water fountain is the perfect solution.
The PetSafe brand makes all its products with perfection. Their products create a better bonding between pet and pet owner. Also, they use all pet-friendly raw materials in production. So, it is absolutely safe for your pet.
This pet water fountain provides 168 ounces of water. The water flows free and incorporates more oxygen. Also, it has an activated carbon filter. This removes bad odor and impurities. Thus, your pet gets 100% safe drinking water. Also, the fountain encourages pets to have more water.
This pet water fountain is ideal for both dogs and cats.  Also, there is a built-in reservoir to decrease your hassle of refilling. It reduces the frequency of refilling. The fountain water flow is adjustable. So, you can adjust it as per your pet's capacity. This fountain is perfect for multiple pets. Also, it is easy to use for all sizes of pets.
The plastic reservoir is really easy to clean. It is also dishwasher safe. A mixture of 2:1 water and vinegar is the perfect cleanser. So, just soak the reservoir in the mix for 15 minutes and wash it off with clean water. This is a perfect and thoughtful invention to keep pets hydrated. You can gift this pet water fountain to all pet owners.

September 28, 2023 1:57 am

Amazon.com
Last update was on: September 28, 2023 1:57 am