Wireless Bluetooth BP Monitor to Check Your Blood Pressure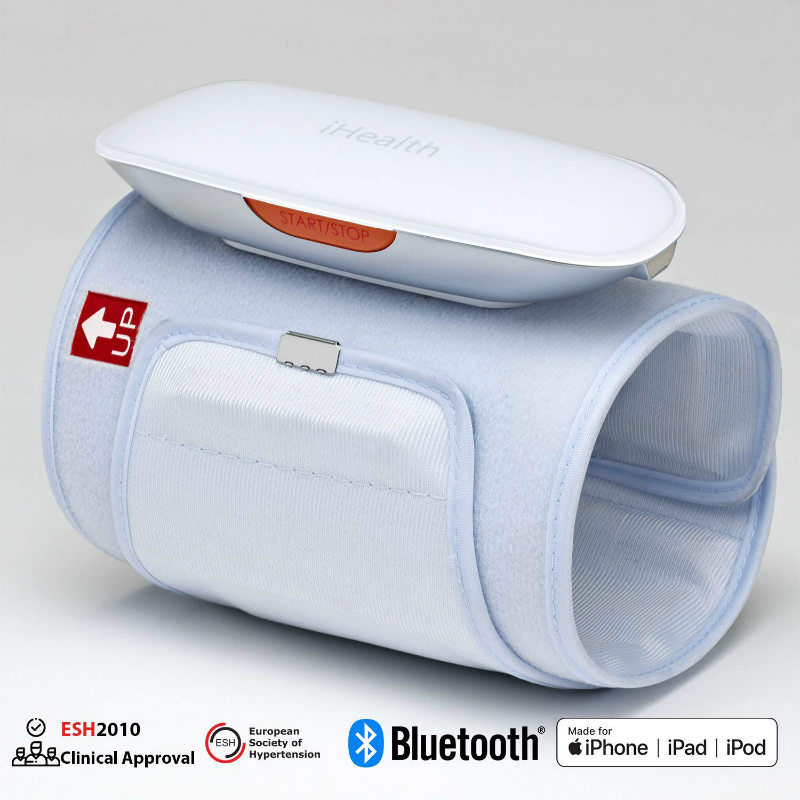 Are you one of those who suffer from a low or high BP? Do you have constantly check on your blood pressure? Introducing wireless Bluetooth BP monitor by iHealth.
This monitor will make your life a lot easier with its easy to use functions. Unlike the other machines, it is cordless and wireless convenience. The BP machine is straightforward to set up and is clinically validated. Besides, it is medically accurate too. This smart upper arm BP monitor comes with a rechargeable battery. The battery is for both, Apple and Android devices.
A large number of people suffer from an irregular heartbeat and heart diseases. This monitor will indicate irregular heartbeat too. In case of an irregular heartbeat, the irregular heartbeat symbol will show up in the app. This wireless Bluetooth BP monitor comes with a memory function. It has memory storage with date and time. Through this, you can review the last 200 readings.
You can do all this with the touch of a button. No need to wait for test results. Skip the waste of time. With its fast reading, this BP monitor can help you achieve the test in less than 1 minute. Powered by the latest inflation technology, the result will deliver to you in a short time.
You don't need to throw cash on extra batteries. This device comes with an inbuilt battery. Its single charging will provide 80 times measurements. Get this wireless Bluetooth BP monitor and ditch your old, slow, and boring BP machine. You can give this to someone who regularly suffers from high or low blood pressure.

September 22, 2023 5:30 am

Amazon.com
Last update was on: September 22, 2023 5:30 am