This Humanoid Robot Can Pose, Record & Play in Lightning Fast Moves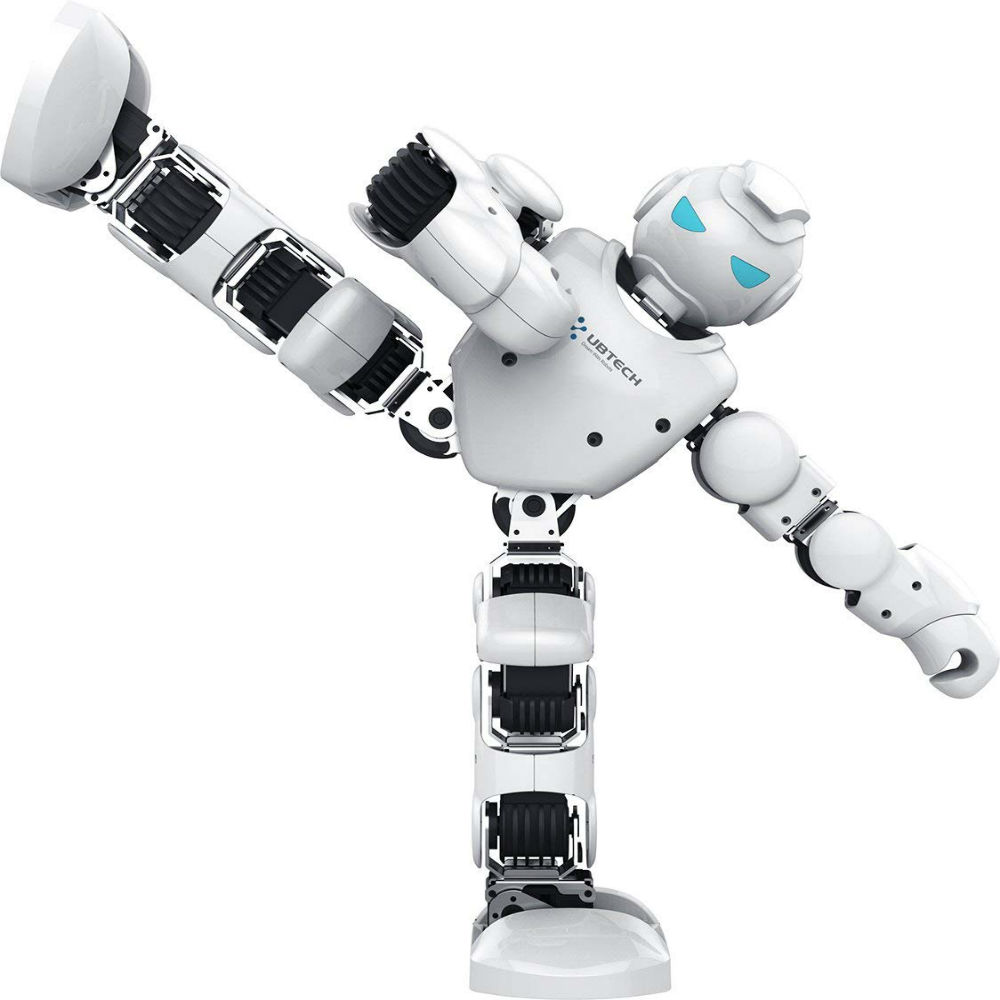 It speaks, it moves, it performs stunts at lightning fast speed and its a star! From show-stealer performances at Manchester City Football games to a small cameo in the Hollywood top movie Transformers 5. Alpha 1 pro humanoid robot is 'technically' a worldwide celebrity.  And now it is your chance to have him at your homes.
This humanoid robot has stunning skills and connected by an app. It can be easily programmed and can amaze you with its ability to educate and entertain your family.
The amazing design with high precision servo joint helps it move about like a human. The 3D visual programming software along with other smart features are easily controlled by the app.
It is a pro in motion and movement. Doing push-ups, headstands, yoga exercises and workout routines are the normal thing for this humanoid robot toy.
It stands as high as 16" inches but the exclusive features are of towering height. It consists of  16 advanced digital servos.  That allows your home robot to perform actions at lightning speed. It also has a speaker of 3W by which it talks with you easily.
Connecting it to your phone is super easy. Just download the Alpha app to your Android or iOS phones and connect it to the skilled robot by Bluetooth. Through the app, you can see the pre-placed movements. You can also create movements of your own. It is a golden chance to show off your creative skills.
Once you have created the movements for your humanoid robot, it is time to record it. The easy pose, record and play feature is there to help you out. Just set the pose manually and record its movements.  By the use of PRP feature on the app, to play back any time you like.
The batteries are completely detachable so, changing them is very easy. You can buy the batteries separately from stores.
This robot the coolest new addition to your home. It performs amazing skills and entertains you and your family.

October 10, 2023 1:17 pm

Amazon.com
Last update was on: October 10, 2023 1:17 pm