VOFO Herb Scissors Helps you Cut Vegetables Like a Pro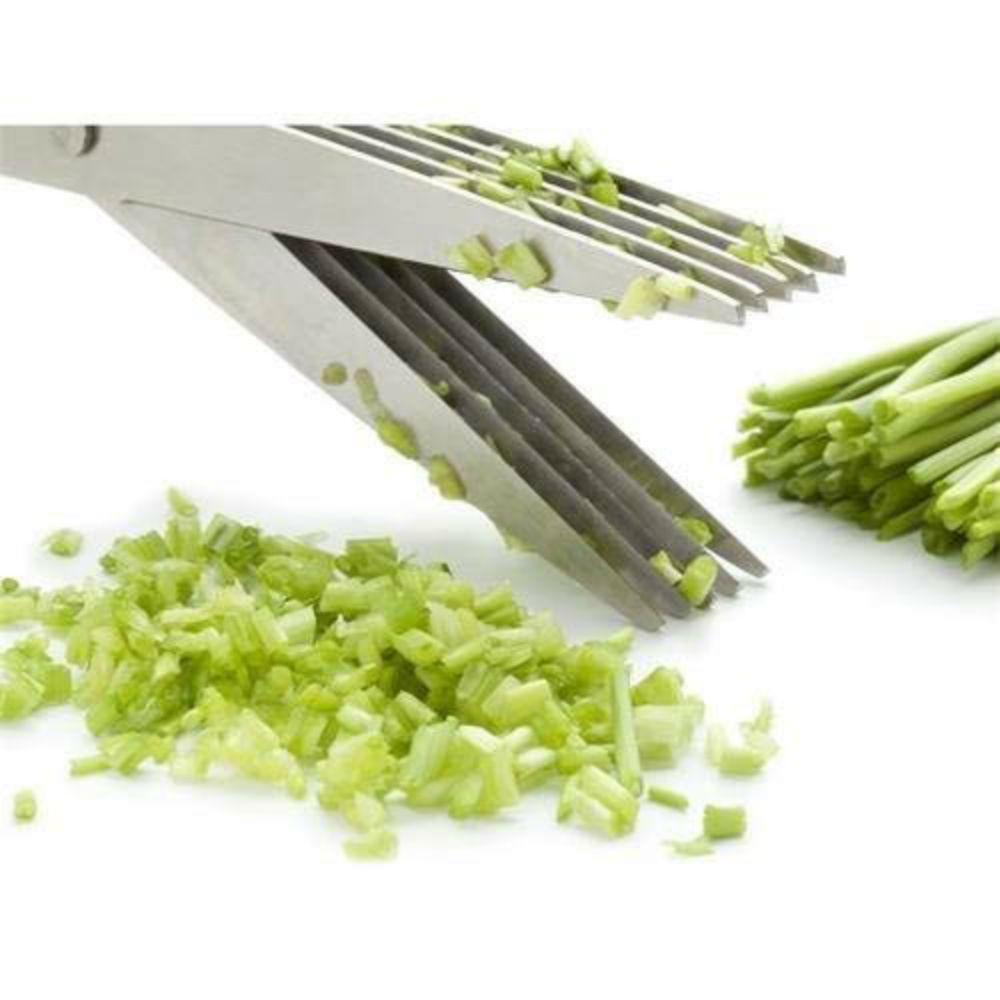 Slicing and mincing herbs are difficult and time consuming even for experienced cooks. And considering the fact that the greenery never gets as small as we want, chopping them feels like a waste of time. Not anymore! Now, we present you the VOFO Herb Scissors. Scissors that have 5 blades and specially made for cutting herbs.
With herb scissors, you can reduce the time you put in cutting herbs into seconds. Every snap of the scissors equals for 5 knife chops. Besides, you can cut your herbs and greenery into even and small parts.
Alongside with a variation of herbs like basil, parsley, rosemary, and chives, the herb scissors can cut bigger vegetables and fruits. You can cut onions, mushrooms or even dried fruits.
The scissors come with a protective blade cover. The very end of the blade cover has a comb-like texture. This end is used to clean up the scissors with ease. Or, you can wash the scissors in the dishwasher.
Handles of the VOFO Herb Scissors are soft and easy to handle. Interiors of the handles are made of TPR. The material is soft, light has a good grip and it is recyclable.
The scissors make perfect gifts for several occasions. As a novelty device, whether it's you or someone you bought it, these scissors are perfect for multiple uses. You can not only use them as they are but also you can make arts and crafts with them.
With an unconditional lifetime guarantee, this gadget is a must have at every food enthusiast's home.

September 27, 2023 11:01 pm

Amazon.com
Last update was on: September 27, 2023 11:01 pm